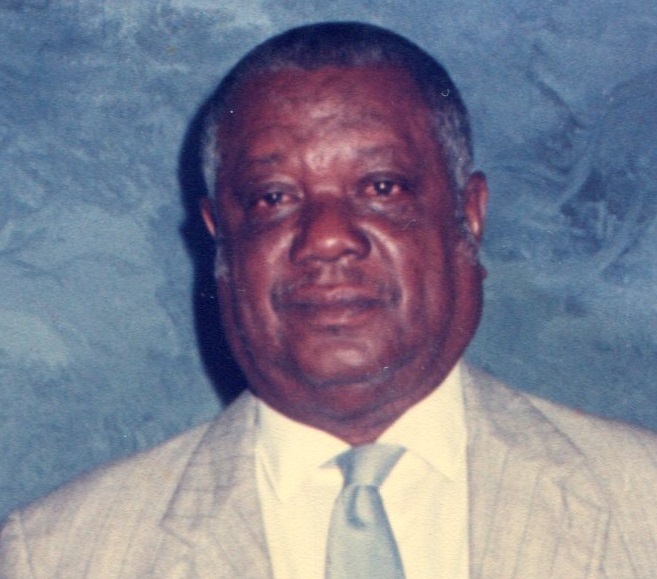 Vanito Antonio Joseph, better known as "Buck," died on Nov. 12 at his residence. He was 83 years old.
He is survived by his wife, Dorothy Adina Joseph; daughters: Doloise Turner, Cheryl Hermon, Glenoa, Glenda, Linda and Glencia Joseph; grandchildren: Dale Brathwaite, Donald Rivera Jr., Robert and Cheri-Ann Turner, Leroy Hermon Jr., Lloyd Hermon, Tyrone Gifft, Cheri Joseph Blyden, Anthony and Andrew Joseph, Diana Harris, Donna Joseph, Derrick Joseph, and Tina and Tiffani Smith; numerous great-grandchildren; sisters: Doris West, Alma McFarlane; brother-in-law, Bassanio David Jr.; and nephews: John "Johno" Trotman, Alfred "Freddie" Turner, Leonard "Cockie" Francis Jr., Glenroy Smith, Bassanio David III, Lauritz and Gerald David, Steven Rogers and Morales Trotman.
He is also survived by nieces: Eleanor Thompson, Joyce "Joycie" Edwards, Karen Rabsatt and Coreen Reed; cousins: Norman Blake, Charles, Elroy Rudolph and Calvin Donovan, Chrystalia Christopher, Ena Gomez and Blanche Griffith Blake; godchild, Kieria Lincoln; special close friends: Ulric "Boo" Shinnery, Olivine Brathwaite, Avna Freeman, Aloma Walcot-Ashton Baronville, Ogan and Arnold Baronville, Reverend Lionel and Rissa Rhymer, Ina Johnson, Frannie Brotherson, Alfred Francis, Rhoda Morton, Allan Rhymer, Warren DeWindt and Ellworth Jones; as well as other relatives and friends too numerous to mention.
A first viewing will be held from 4-6 p.m. on Sunday, Dec. 1, at Davis Funeral Home. A second viewing will be held at 9 a.m. followed by a funeral service at 10 a.m. on Monday, Dec. 2, at St. Luke's Episcopal Church. Interment will follow at Francis Family Cemetery.
All funeral arrangements are by Davis Funeral Home, 774-1464.