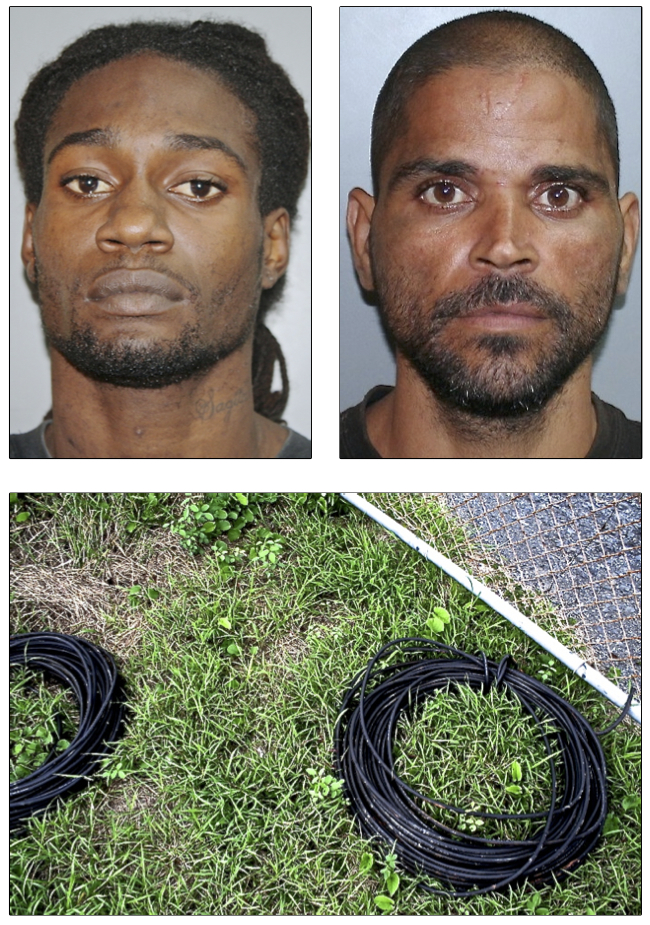 Police on routine patrol caught two copper thieves red handed early Wednesday morning, according to the V.I. Police Department.
According to the report, 41-year-old Louis Bermudez and 27-year-old Merlon J. Walker. were found walking, hauling spools of cooper wiring around their shoulders. Police investigation revealed that the copper wire was removed from the St. Croix Renaissance Industrial Park.
The incident occurred at about 12:30 p.m. on November 6. A patrol car was traveling on the East Airport Road when the officer noticed two men walking on the grounds of the Doc James Racetrack carrying three rolls of cable wire around their shoulders.
When the men saw the patrol unit they put the cables down and continued walking. The officer stopped and questioned the men and subsequently took them into custody.
Bermudez and Walker were arrested and charged with possession of stolen property. Their bail was set at $10,000 each and they were remanded to the Golden Grove Adult Correctional Facility pending further court action.
Officials at Renaissance identified the wiring and confirmed that it was removed from a silo located on the premises. The items were valued by Renaissance at $1,500 dollars.