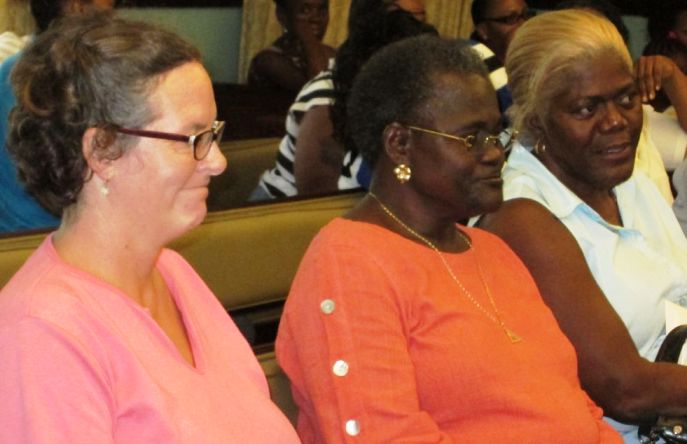 Although no Education Department or other government official has indicated that plans are afoot to close Guy Benjamin School in Coral Bay, rumors continue to persist that the school's days are numbered.
"We pay taxes. Keep it open," Coral Bay area resident Ernest Matthias said Friday at a town meeting called by Sen. Donald Cole.
Matthias has one daughter in the school and one who attended until she graduated and is now at Julius E. Sprauve School in Cruz Bay.
Cole, who chairs the Legislature's Education and Workforce Committee, told the nearly 50 people at the meeting that he would convey their concerns to Education officials, as well as to Gov. John deJongh Jr. Cole also said he would ask Education officials to attend a committee meeting on St. John.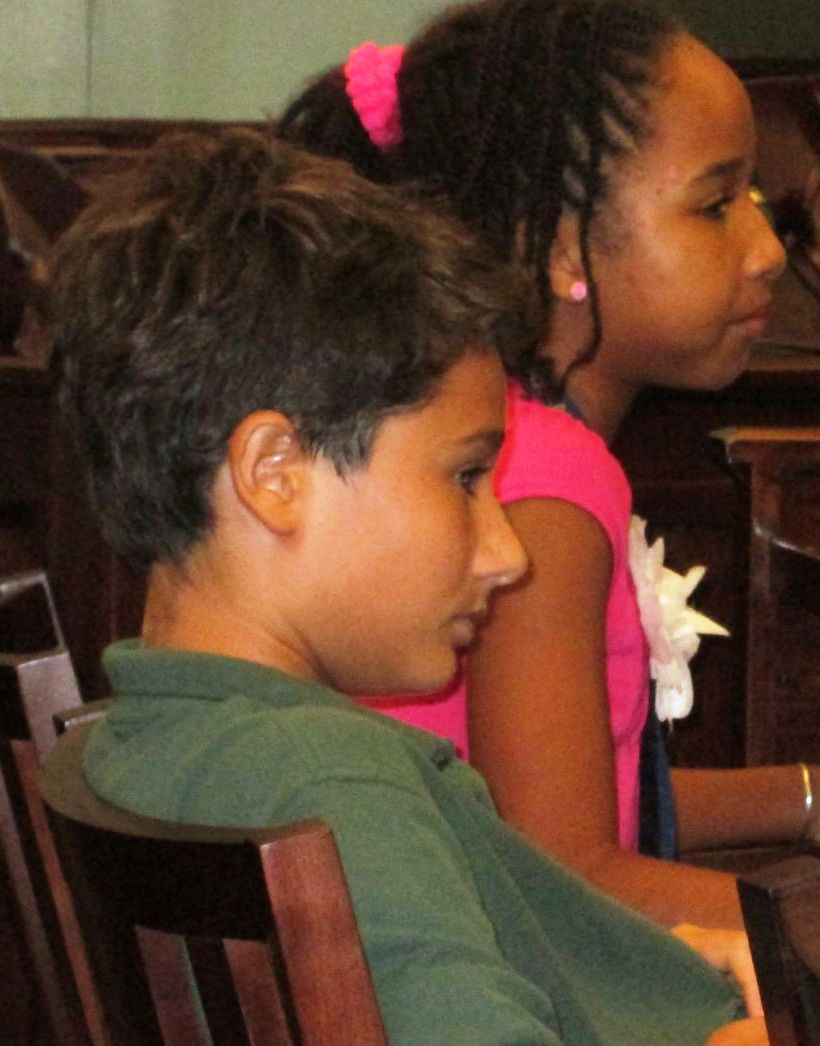 "But I don't believe the department wants to close the school," Cole said.
Athough there have been numerous issues at Guy Benjamin over the years, parents and teachers were up in arms just before school began when Education announced that kindergarten and first-grade students would be bused to Sprauve.
St. Thomas/St. John Superintendent Jeanette Smith-Barry said at the time the move was necessary because there were more than the 25 kindergarten students permitted at Sprauve and not enough at Guy Benjamin. She also said there were not enough first-grade students at Guy Benjamin.
Additionally a Guy Benjamin first-grade teacher was transferred to Sprauve to teach second grade.
Cole played the audio testimony from Smith-Barry given at a recent Education and Workforce Committee meeting in which she said she hasn't indicated there will never again be a kindergarten or first grade at Guy Benjamin.
Anna Adams is one of the parents whose child was switched from Guy Benjamin to Sprauve. She said she puts her child, who just turned 5, on the bus at 7 a.m. It's nearly 4 p.m. by the time her child gets back to Coral Bay.
"There should not be any reason the youngest should have to suffer," Adams said.
At issue for several teachers and parents was the fact that the Education Department didn't let them know until just before school started about the need to move students.
"Whatever changes for next year, don't tell us five days before schools starts," Guy Benjamin teacher Lisa Penn said to applause from those in the audience.
Clemena Duncan, who now works in the Guy Benjamin office but previously worked at Sprauve, said that when parents registered their students in previous years, the cut off for Sprauve was 25. When more than 25 students were registered, the "overflow" had to go to Guy Benjamin. That wasn't the case this year.
"I think the registrar did what she was told to do," Duncan said.
Sharon Coldren, president of the Coral Bay Community Council but speaking on her own behalf, said that parents of students who were moved from Guy Benjamin to Sprauve took their other children out of Guy Benjamin.
"It's easier to have them all at one school," Coldren said.
She said this reduced the number of students at Guy Benjamin to 55, down from about 80 last year and more than 100 the year before.