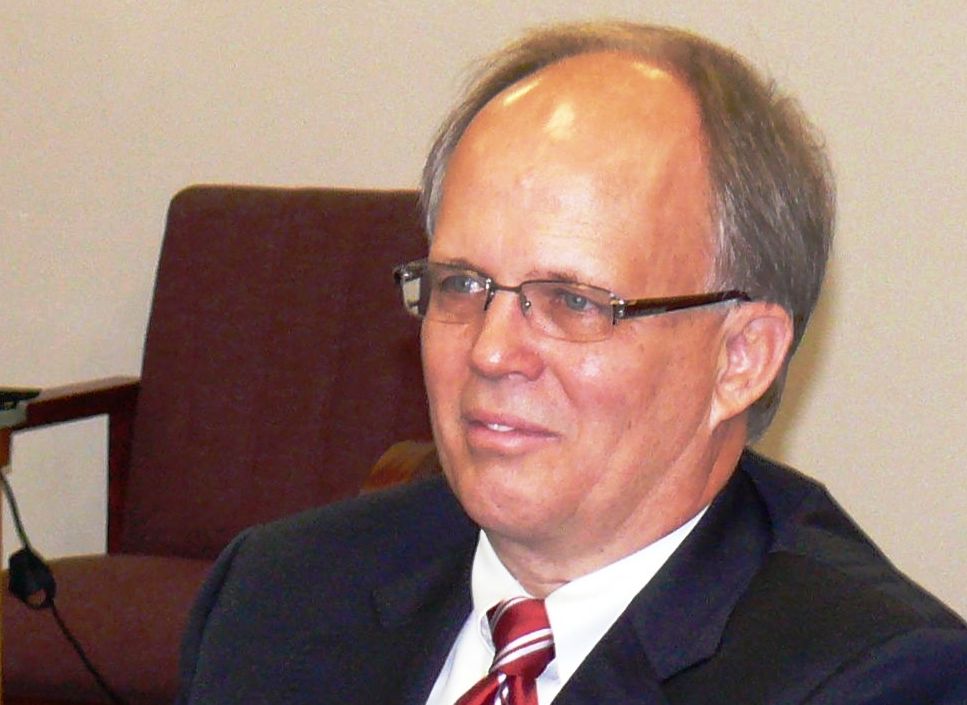 Former Gov. Juan F. Luis Chief Executive Officer Jeff Nelson was found dead in his Stillwater, Minn., home Tuesday morning, a university representative said in a statement.
The cause of death was evidently a gunshot wound, according to the statement, which is attributed to Northwestern Health Sciences University leadership as a whole.
"This is a tragic occurrence and we're obviously very saddened for Jeff's family and for our campus community. We know nothing more than what we're telling you here, but we'll be as transparent as possible as we learn more," the representative wrote.
The university has sent members of its leadership to Nelson's home in Stillwater.
Called at 7:30 p.m. local time (8:30 p.m. V.I. time) Tuesday evening, Stillwater police officials were not immediately familiar with the case and said they would have the road sergeant, who oversees the day's patrols, call back with whatever information they could give.
Shortly after, Sgt. Matt Wieland of the Washington County Sheriff's Department returned a call to the Source, saying there is no additional information yet.
"We are telling people the incident is under investigation, and it's a joint investigation between us and the Ramsey County medical examiner's office," Wieland said. The medical examiner's office will have more information once they complete their report, he said. Wieland said he could not be certain when that would occur because it is another jurisdiction.
Nelson was selected to be the Gov. Juan F. Luis Hospital CEO by the hospital's governing board in January 2011 and resigned in January 2013. (See related links below)
The hospital was facing severe financial difficulties and intense scrutiny from the Centers for Medicare and Medicaid Services, which accredits hospitals and determines whether they are eligible for Medicare and Medicaid reimbursements.
Board members at the time cited Nelson's experience as a "turn-around" expert who specialized in temporarily taking the helm of financially troubled health care facilities, making unpopular changes and putting them on a sustainable path, then leaving to the next job.
Nelson came under intense criticism from board members, staff and the V.I. Legislature ever since the hospital laid off 85 licensed practical nurses and certified nursing assistants in February 2012. The LPNs and CNAs are nurses and nursing assistants who have less training and education than registered nurses.
According to his resume Nelson submitted to the board during the selection process, before coming to St. Croix, he was most recently CEO of Hollywood Presbyterian Medical Center in Los Angeles from 2007 to 2009.
During his tenure, Nelson purportedly brought that 434-bed, 1,500-employee comprehensive hospital to profitability within four months and increased its earnings before interest, taxes, depreciation and amortization (essentially revenue minus operating expenses) by $12 million in less than two years, according to his resume. The medical center Nelson was running ranked in the top 10 nationwide for patient care quality in stroke care, general surgery and obstetrics. And he boosted patient satisfaction scores while reducing operating costs per admission.
Nelson's average tenure at a hospital is three to four years, and he has typically left for similar turnaround roles at other struggling institutions. Since 2004, he has been a principal in Tatum LLC, a financial consulting firm.
Nelson joined Northwestern Health Sciences University after his departure from Luis Hospital.