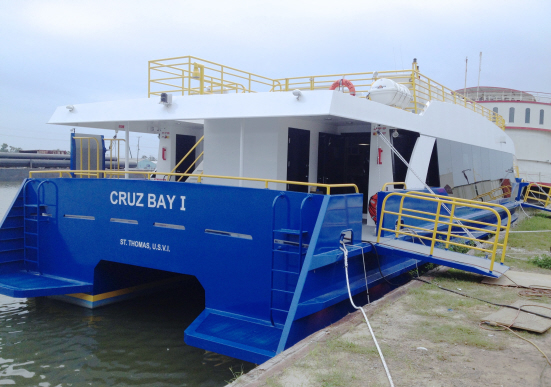 The Virgin Islands' two new ferries began sea trials Monday, and Public Works Commissioner Darryl A. Smalls and representatives of the two St. Thomas-St. John ferry operators were along for the ride, according to Government House.
The ferries that will soon ply the waters between St. Thomas and St. John were built at Midship Marine in Harvey, La., across the Mississippi River from New Orleans. A four-hour voyage along the Harvey Canal on Monday enabled the operators to experience firsthand the new state-of-the-art vessels, which feature catamaran hulls. A second cruise was scheduled for Tuesday.
At a cost of more than $3.5 million each, the vessels are designated to operate between Red Hook and Cruz Bay. Gov. John deJongh Jr.'s administration secured $3 million from the American Recovery and Rehabilitation Act funds, approximately $2.7 million in Ferryboat Discretionary funding the territory has accumulated through the years, and about $2.1 million from the Department of Public Works' regular funding from the Federal Highway Administration.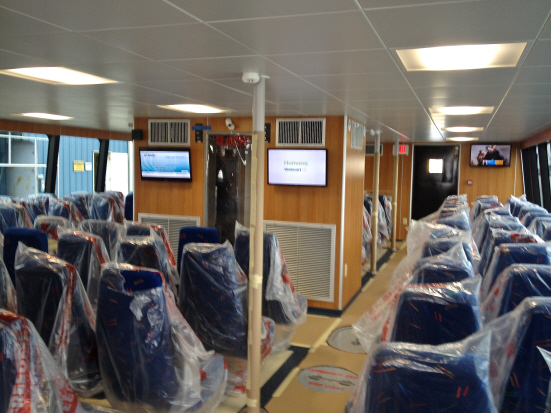 The sea trials were delayed slightly by the approach of Tropical Storm Karen, which threatened the Gulf Coast in the first week of October before dissipating. The boats are now scheduled to be delivered in November.