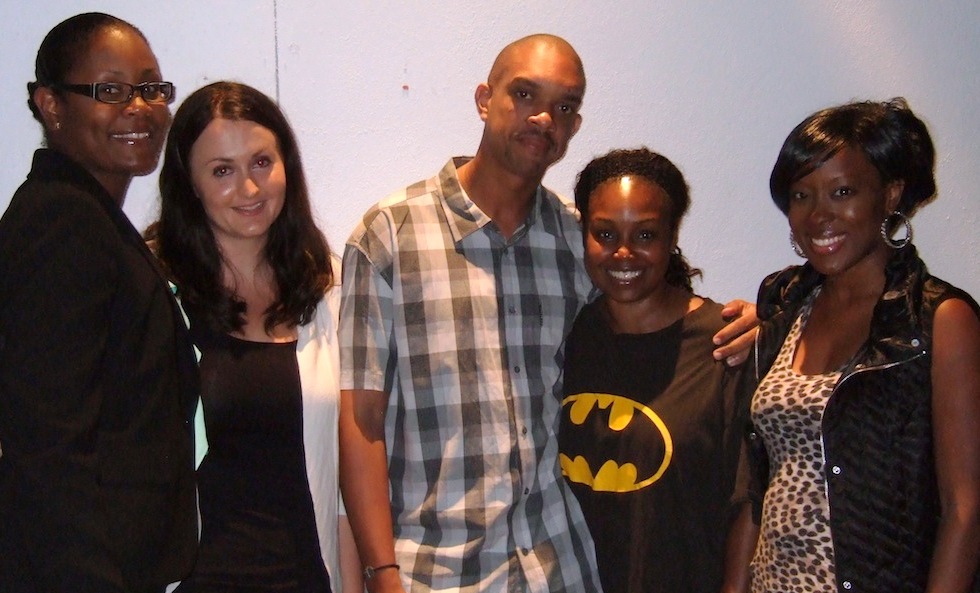 "Don't let fear stop you," "Follow your dreams" and "Find opportunities in a crisis" were messages from three successful and courageous young women who spoke Thursday night at the Women Wise Conference at the St. Croix Educational Complex.
The second annual conference drew a crowd of more than 100 young women, some with their mothers, and was hosted by the Caribbean Education Initiative in partnership with the Parent University and the St. Croix Department of Education Office of School Community Relations.
"The goal was to create a friendly, fun environment to learn from talented and admired women in the community and, more importantly, to share their stories," said Nicole Hutchins, CEI president and founder.
"We wanted to provide young ladies with positive influences and teach them life skills and partner choices," said Rashidi Clenance, CEI vice president. A lot of the time is spent on at-risk males but females are facing the same challenges, such as gangs, drugs violence and especially partner choices, he added.
The "talented and admired" young women were Dyma Williams, risk management executive at the Gov. Juan F. Luis Hospital and Medical Center; actress Juliette Jeffers; and dancehall and soca singer, Rudy Isaacs, from St. Thomas.
Williams, born and raised on St. Croix, is a registered nurse who advanced to hospital management and successfully battled breast cancer while raising two children and studying for a law degree. She described the tests and treatments that caused her hair to fall out, her finger and toenails to turn black and fall out, and the body odor of chemicals.
"Cancer can be deadly if you let it. Don't let fear stop you," Williams encouraged.
She advised the young women to identify their particular talent, create a positive brand, and to determine and write down their goals. She told them to look for opportunities in a crisis, help others when possible and that "failure is never an option."
Called the "V.I Soca Queen," Isaacs started taking care of herself at the age of 8, making breakfast, ironing her clothes and getting herself to school. Isaacs said she always wanted to be a singer and practiced when she was home alone. Succeeding in the male dominated music business was not easy, especially as a single mother, she said. However, Isaacs has succeeded. She writes her own music and has produced four albums. She also works as a dental assistant.
"Follow your dreams. Stay focused. Stay determined you're going to get somewhere," Isaacs advised the young women. She ended her presentation with her popular song, known by many in the audience, "Dreams."
All of the presenters were cheered and applauded throughout the evening, but there were moments of silence when Jeffers, in a one-person play, recounted her life, including sexual molestation and the death of her brother at the age of 32.
Jeffers spoke in her grandmother's, uncle's and father's voices while portraying her childhood. She reminisced about relationships with her brother, mother and sister-in-law and talked about her career. Jeffers has worked with Will Smith, Martin Lawrence and has appeared on the television shows "Grey's Anatomy" and "ER."
Twelfth-grader Tamia Williams was at the event with her mother and called the presentations "inspiring."
"Keep pushing, driving, never give up and don't get discouraged," Williams said were the messages impressed upon her.
Caribbean Education Initiative is an 8-year-old nonprofit organization that distributes small grants to local youth initiatives and activities. It is funded, in part, by the Tim Duncan Sun Fund. The Soup du Cure competition is the annual CEI fundraiser.
The Women Wise conference was also held Wednesday on St. Thomas. Clenance said people left the event "more than pleased" and that several women said they were making mammogram appointments.