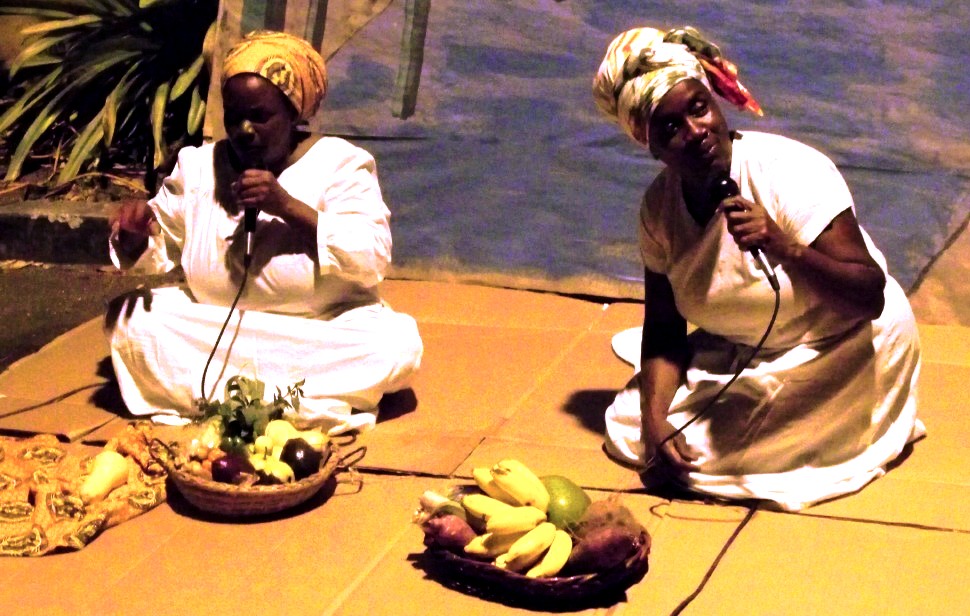 About 150 people marked Contract Day in Frederiksted on Tuesday, gathering to reflect on the day that commemorates the 1878 Labor Revolt on St. Croix.
The evening at United Caribbean Association was perfect with a slight breeze blowing in from the sea. Folks young and old began arriving at Buddhoe Park around 7 p.m. and socialized while waiting for the ceremony. The scent of marijuana was in the air and reggae music and drumming set the tone.
Ihesha Hodge blew the conch shell horn, alerting people when the ceremony was about to begin.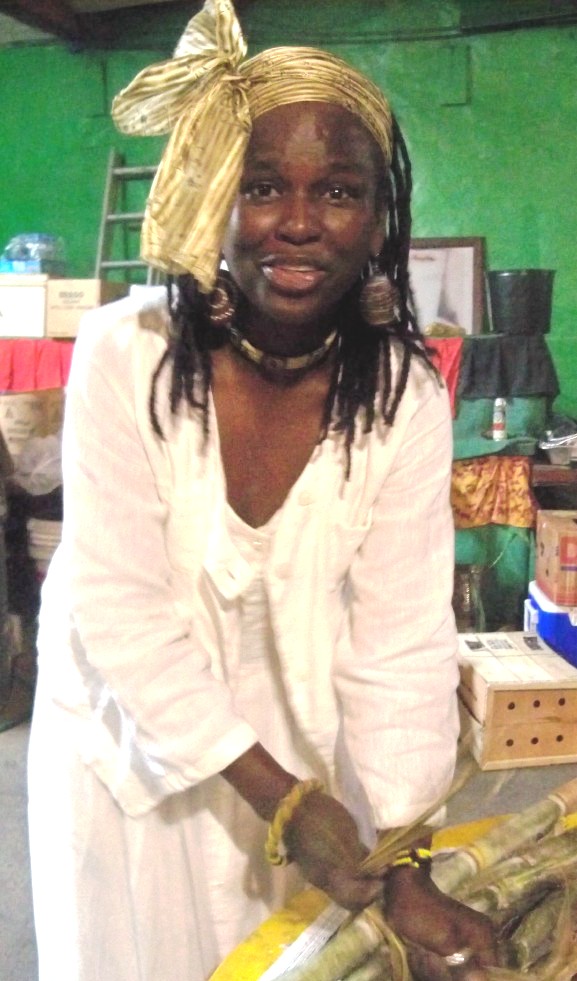 The commemoration began indoors at UCA with a solemn libation ceremony to remember ancestors. Denise Lenhardt from Inter Faith Coalition performed the libation, saying this act of reverence honored ancestors and was a symbolic gesture to remember them.
Lenhardt stood before an altar adorned with candles, flowers, fruit, vegetables and a replica of a sugar mill. Lenhardt said the mill represented hard labor. She recited in Yoruba, a language spoken in West Africa, a prayer for the ancestors while sprinkling water from a calabash bowl on the floor.
"I salute and give praise to all our ancestors. We praise and honor all our known ancestors of Fireburn. We salute all the ancestors' shoulders we stand on," a translator said, while standing off to the side of Lenhardt.
Following the libation the crowd moved outside to the parking lot behind UCA where Agnes Richards spoke to people about loving each other, even if you don't like the other person. She said everyone needs to come together and forget pettiness and jealousy.
A play was performed from the book "Queen Mary and Dem," written by local author Richard Schrader.
The backdrop for the play was a hand-painted canvas of the vegetable market in town. Two women portraying Queen Mary Thomas and Queen Matilda McBean were sitting at the market with fruit and vegetables for sale trying to make some money.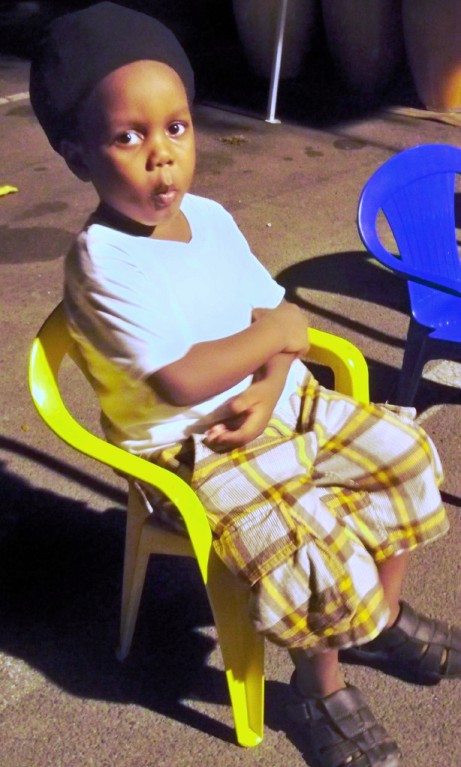 They were griping about not getting paid enough for all their hard work. It was the beginning of plans for the women to take action in their own hands and lead the revolt for better pay and working conditions. To commemorate the revolt there was a symbolic re-enactment walk with people carrying tiki torches.
Emile Henderson III said he attends the commemoration every year because it is an opportunity to learn about the history of St. Croix. "It reminds us of what our ancestors faced in 1878," Henderson said.
"In light of the economy in the territory and what we are going through now, we are back in the same place. We understand what they were going through," he said.
Schrader had a table with his books for sale. And Adelbert Bryan was selling T-shirts that said, "We ain takin no more!!!! Justice denied and delayed will have to be enforced. Mek ah move now and forever."
The UCA restaurant was open and selling spiced popcorn, vegetarian dishes and local fruit drinks.
On Oct. 1, 1878, four legendary "queens" led a job action on St. Croix for better working conditions, and new labor contracts were signed afterwards. Plantation workers at that time were paid minimal wages and were forced to remain on the estates to which they were bound during slavery.
Additionally they were prevented from negotiating the terms of their employment. Incensed with these restrictions, 30 years after the end of slavery, they set plantations across Frederiksted ablaze in what is popularly known as the "Fireburn."
"We remember the great efforts of Queen Mary Thomas, Queen Axeline "Agnes" Salomon, Queen Matilda McBean and Queen Susanna Abramson in recognizing the exploitation under which they suffered," Sen. Myron Jackson said in a press release.
"Their work paved the way for later labor movements, such as the 1892 Coal Worker's Strike of St. Thomas, and actions led by D. Hamilton Jackson, Rothschild Francis and others," Jackson continued.