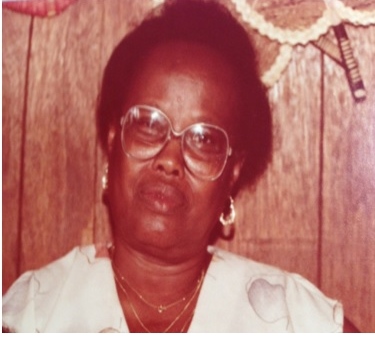 Leona Cleopatra Richards of Estate Grove Place died on Sept. 13 at her residence. She was 89 years old.
She was preceded in death by her mother, Ruth Gordon Goodridge; father, James Goodridge; spouse: Ricardo A. Richards; daughter, Gweneth Richards-Francis; uncle, James Gordon; and son-in-law, Daryl Francis.
She is survived by her son, Dr. Rodney Richards Sr. D.D.S.; grandchildren: Colleen M.Francis-Carter, Dr. Rodney Richards Jr. D.D.S. and Dr. Jinne Richards M.D; great- grandchildren: Symone and Syrena Carter, and Nikki Jinne Richards; sister, Inez Goodridge Hinds; brothers: Ignatius A. Goodridge, Ivan S. Goodridge Sr. and George Goodridge; and nieces: Michelle Richards, Sharon Bresendorf, Carron Anderson, Brenda Goodridge, Janice Goodridge Forde, Dr. Robin Brannigan M.D. and Bianca Jones.
She is also survived by nephews: Ray Goodridge, Raymond Hinds Sr., Rowland Hinds, James Goodridge, Ivan S. Goodridge Jr., Mitchell Goodridge and Honorable Darryl Donohue Sr.; great nieces: Myasia Reliford, Nia Roach, Khadisha Goodridge, Chaundice Pedro, Marcella Keiller Esq., Taylor Goodridge and Tyla Anderson; great nephews: Walter Bryant, Jordan Hinds, Raymond Hinds Jr. Usef Roach, Terry Forde Jr., Curtis Jeremiah Jr.; great-grandnieces and nephews: Olan and Ariana Hinds, Ricky and Darren; daughter-in-law: Jennifer C. Richards; godchildren: Vain and Bain Charles, Ray Isles, Austin Williams, Shyluer Bartlett, Warren O'Reilly, Elizabeth (Betty)Lynch and Ruby Urgent; sisters-in-law: Theresa Schrader Goodridge, Jula Mae Goodridge and Esteleta Goodridge; granddaughter-in-law, Barbara Richards; Very Special grandson-in-law, Dennis A. Carter; and caretaker, Shakura St. Louis.
Other survivors include special friends: Deborah Evans, Sharon and Raymond Williams, Inez Williams and family, Judith Holliday, Arita George and family, Viola Brooks and family, Carmen Bastian, Theodore "Teddy" Brow and family, Joanna Brow and family, Jacqueline Hurley and family, Melinda Williams, Richard Schrader and family, Rita Dawson and family, Claudette Hamilton, Kim and Josie Urgent, Janis Schrader and family, Bureau of Internal Revenue staff, Grove Place Action Committee members, Miriam Parris and family, and Stanley Parris and family; cousins and other relatives: Pastor Vincent H. Gordon Sr., Dr. Yvonne Henry, Beverly Williams and family, Audrey Miller and family, Dean Hodge and family, Delores Todman, Lorraine 'Bobby" Nanton and family, Douglas M. Williams and family, Alvin Milligan and family, Angelita Encarnacion and family, Sylvia Mcpharson and family, Derrick Benjamin, Janet Williams-Lake, and Norris Benjamin and family; as well as other relatives and friends too numerous to mention.
There will be a viewing held at 9 a.m. and a funeral service at 10 a.m. on Thursday, Sept. 26, at St. Luke's A.M.E. Church, Estate Grove Place. Interment will follow at Frederiksted Cemetery.
All arrangements are by James Memorial Funeral Home Inc.