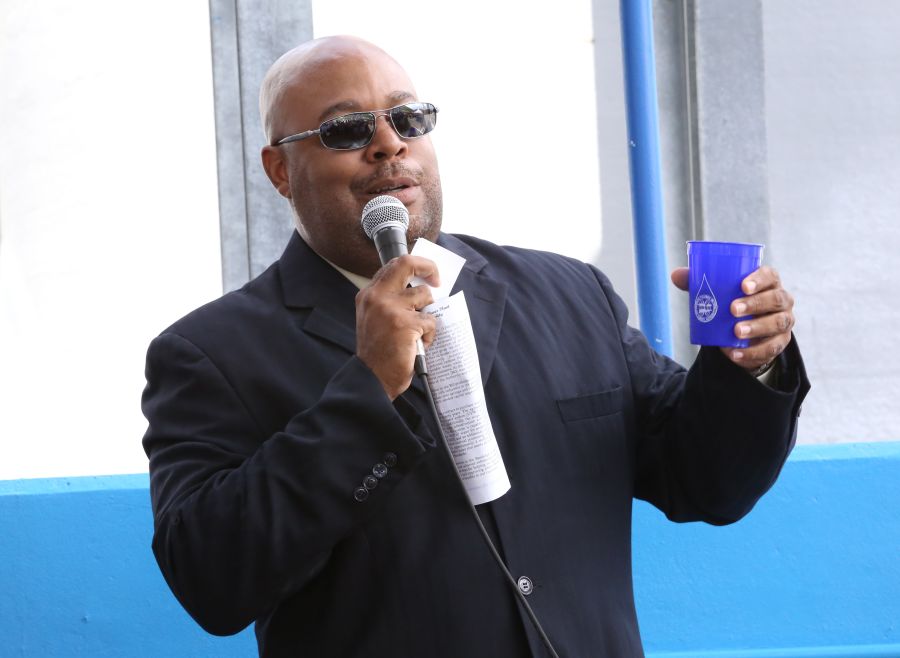 Forced to ration water after a major boiler failure at the Randolph Harley Power Plant in 2011, the V.I. Water and Power Authority turned to Seven Seas Corp. to provide some temporary relief – now, two years later, the partnership between the two has resulted in a major overhaul of the authority's water system, moving from old desalination units to a new reverse osmosis plant.
The plant officially opened on St. Thomas on Tuesday with much fanfare, bringing together WAPA and Seven Seas officials along with dignitaries ranging from the territory's Energy Office director to Delegate Donna M. Christensen.
Speaking to the crowd during the event, WAPA Executive Director Hugo Hodge reminisced about the history between the authority and Seven Seas and called the process of moving from the 2011 crisis to Tuesday's opening a "roller coaster."
Prior to the 2011 "catastrophe," WAPA had issued a request for proposals for qualified water suppliers, and Seven Seas came in with the "technology everyone was looking for," Hodge said.
Reverse osmosis, or RO technology, allows for the removal of salt from sea water and, according to various online articles, has become more popular as environmental issues – from climate change to overpopulation – have become more prevalent.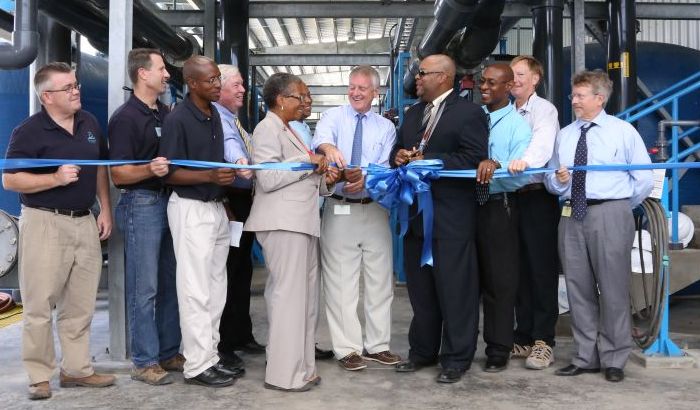 "We made a great selection in Seven Seas," Hodge added. "And on the way through the process with them, we had that situation in 2011-2012 where we had hoped that the system we had in place would hold on long enough for us to get this done. Thank God we had started this process long before that and had signed a contract, so we sat down with Seven Seas to see what could be done. I think they set an industry record for how fast they were able to bring the water online."
Seven Seas started their work with WAPA in 2011 with the installation of eight temporary RO plants, which helped to stabilize the authority's water system and cover the demand on St. Thomas-St. John. At the time, the temporary units came at no additional charge, since a long-term contract had already been signed, and water was sold to WAPA at the low rate of $4.77 per thousand gallons, according to officials.
Taking a tour of the new plant Tuesday, David Starman, Seven Seas' regional operations manager for the territory, said the permanent facility has three units capable of producing 3.3 million gallons of water per day – and there is space enough for a fourth unit that would help WAPA cover its 1.8 million-gallon per day demand on St. Thomas-St. John and allow the authority to bring on more customers.
"Reverse osmosis is a fairly simple process," Starman said. "The fresh water goes through, leaving the salty water behind – the only requirement is that you have clean, highly filtered water that you bring into the system and then pressurize so that the fresh water permeates through, leaving the salt on the other side, which is discharged as waste."
Starman added that system is also capable of recovering some of the energy used in pressurizing the salt water.
The agreement with Seven Seas is for 20 years, according to officials.