The U.S. Justice Department filed a civil anti-trust suit Tuesday to prevent a proposed $11 billion merger between American Airlines parent company, AMR Corp, and US Airways Group Inc. Both American and US Airways currently fly to the territory.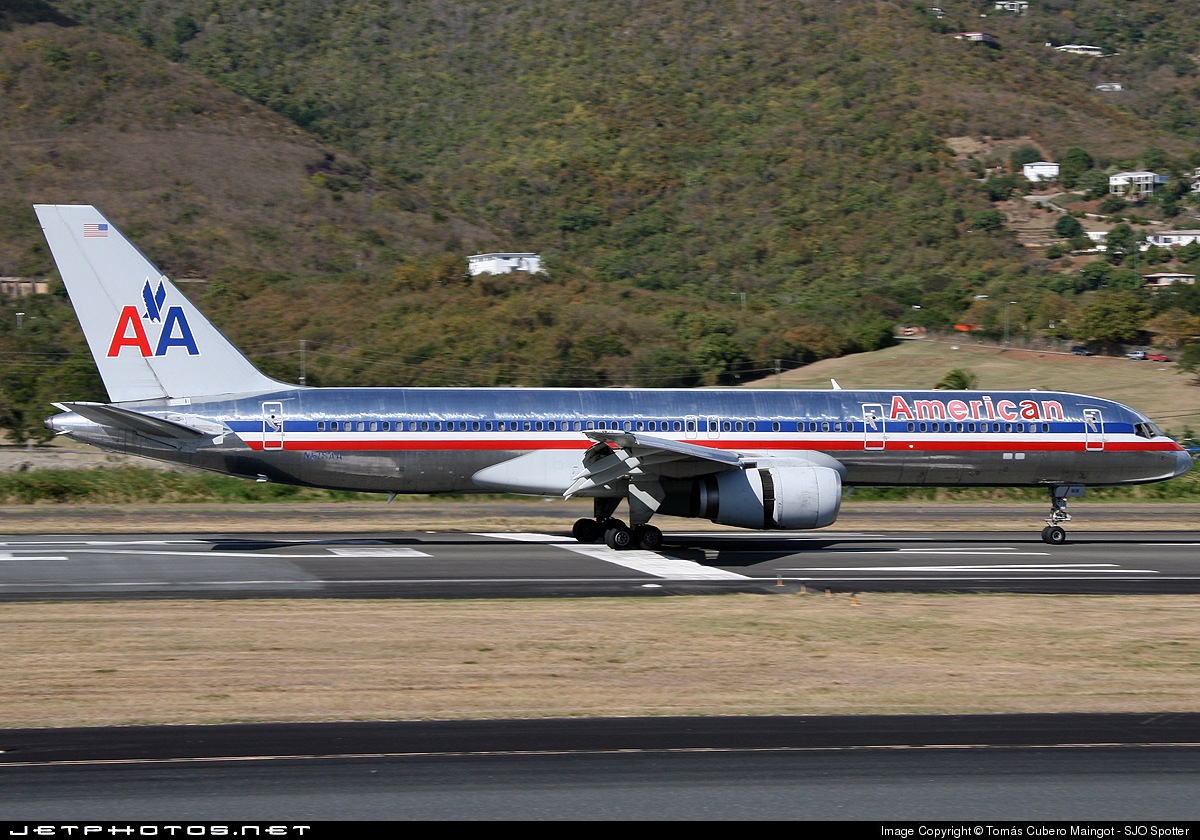 Justice said the merger, which would result in the creation of the world's largest airline, would substantially lessen competition for commercial air travel in local markets throughout the United States and result in passengers paying higher airfares and receiving less service.
"Airline travel is vital to millions of American consumers who fly regularly for either business or pleasure," Attorney General Eric Holder said in a press release. "By challenging this merger, the Department of Justice is saying that the American people deserve better. This transaction would result in consumers paying the price – in higher airfares, higher fees and fewer choices. Today's action proves our determination to fight for the best interests of consumers by ensuring robust competition in the marketplace."
Local officials did not respond to requests for comment.
American and US Airways see the differently, of course, than the Justice Department. They vowed to appeal the suit, claiming that integrating the complementary networks of American and US Airways to benefit passengers is the motivation for bringing these airlines together. In a press release, the airlines indicated that blocking the merger will deny customers access to a broader airline network that gives them more choices.
The airlines claim the merger provides the best outcome for AMR's restructuring following its November 2011 filing for bankruptcy.
The press release from American and US Airways indicates that with more than 6,700 daily flights to 336 destinations in 56 countries around the world, the combined airline will strengthen communities nationwide through better service and travel to more destinations both domestically and internationally.
The combined airline expects to maintain current hubs of both airlines and expand service from those hubs, resulting in more choices for customers, the release said, noting the result for consumers is that the new American will be a highly competitive alternative to other domestic and global carriers.
In addressing employee opportunities, the press release indicated the combined airline will benefit from being part of a company with a more competitive and strong financial foundation, which will create greater opportunities over the long term. The merger will also provide the path to improved compensation and benefits for employees, it said.
According to the Department of Justice press release, last year business and leisure airline travelers spent more than $70 billion on airfare for travel throughout the United States. In recent years major airlines have, in tandem, raised fares, imposed new and higher fees and reduced service, the department said.
"The department sued to block this merger because it would eliminate competition between US Airways and American and put consumers at risk of higher prices and reduced service," said Bill Baer, assistant attorney general in charge of Justice's Antitrust Division. "If this merger goes forward, even a small increase in the price of airline tickets, checked bags or flight change fees would result in hundreds of millions of dollars of harm to American consumers. Both airlines have stated they can succeed on a standalone basis and consumers deserve the benefit of that continuing competitive dynamic."
Justice indicated in its press release that American and US Airways compete directly on more than a thousand routes where one or both offer connecting service, representing tens of billions of dollars in annual revenues. They engage in head-to-head competition with nonstop service on routes worth about $2 billion in annual route-wide revenues. Eliminating this head-to-head competition would give the merged airline the incentive and ability to raise airfares, the department said in its complaint.
According to the Justice Department, the vast majority of domestic airline routes are already highly concentrated. The merger would create the largest airline in the world and result in four airlines controlling more than 80 percent of the United States commercial air travel market. Without the merger, US Airways and American will continue to provide important competitive constraints on each other and on other airlines, the release said.
The complaint also alleges that the merger is likely to result in higher ancillary fees, such as fees charged for checked bags and flight changes. In recent years, the airlines have introduced fees for those services, which were previously included in the price of a ticket. These fees have become huge profit centers for the airlines. In 2012 domestic airlines generated more than $6 billion in fees from checked bags and flight changes alone.
Airlines often match each other when one introduces or increases a fee, the Justice Department said, and if other airlines do not match the fees, then the initiating carrier tends to withdraw the change. By reducing the number of airlines, the merger would make it easier for the remaining carriers to coordinate fee increases, resulting in higher fees for consumers, Justice said.
The department also said that the merger will make coordination easier among the legacy carriers. Although low-cost carriers such as Southwest and JetBlue, which flies to St. Thomas and St. Croix, offer consumers many benefits, they fly to fewer locations and are unlikely to be able to constrain the coordinated behavior among those carriers.
Justice claimed that without the merger, American is likely to exit bankruptcy as a vigorous competitor, with strong incentives to grow to better compete with Delta and United. American recently made the largest aircraft order in industry history, and its post-bankruptcy standalone plan called for increasing both the number of flights and the number of destinations served by those flights at each of its hubs.
Justice was joined in the civil suit by six state attorneys general and the District of Columbia. The participating attorneys general are from Texas, where American Airlines is headquartered; Arizona, where US Airways is headquartered; Florida; the District of Columbia; Pennsylvania; Tennessee and Virginia.