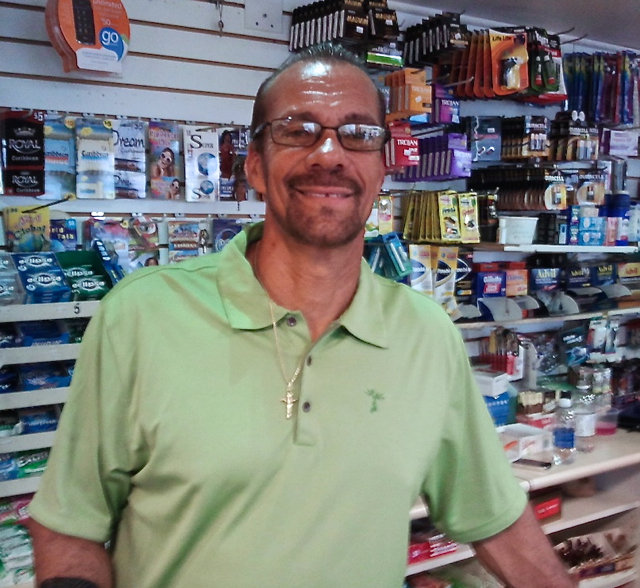 Jose Lima put his son's life in God's hands.
His son, Alexis Lima, was being prepared for surgery. He had just been airlifted from St. Thomas to West Palm Beach, Fla. His brain had significant swelling from a gunshot wound to the head. He was in a coma. The doctors at St. Mary's Medical Center informed the family after the surgery his chances for survival were slim and gave them the option of unplugging life support.
Jose gathered his family together in a circle and prayed.
"My dad said, 'God if it's your will then I will give you my son,'" said Joanna, Jose's 29-year-old daughter. "'If not, then please don't let him live in this condition.' The next morning my brother moved a finger and began improving."
Jose is honest to a fault. He's open about his faith. He's open about a 2011 shooting that almost killed his 27-year-old son Alexis. He's open about his dyslexia, a learning disability that affects reading comprehension.
It is this refreshing honesty coupled with hard work and a family-first business plan that was rewarded by the U.S. Small Business Administration, which chose Jose as its 2013 St. Thomas Entrepreneur of the Year. Jose, who owns Gasworks Inc., dedicated this award to the parents who molded him, his daughters he relies on and his son who inspires him.
"It's a miracle," Jose said. "God does miracles. He proved it through my son. I thank God for all his healing."
Entrepreneurship and hard work runs in the Lima bloodline. It is passed from generation to generation. Mariano Lima Sr., Jose's father, moved from Puerto Rico to St. Thomas in 1946. He owned two grocery stores including "one of the biggest supermarkets on St. Thomas" in the 1960s according to Jose. Jose's mother, Genevieve Lima, a 93-year-old native of St. Thomas, worked as a teacher during the day and in the family business at night.
Jose worked at his father's supermarket from a young age until he was ready to create his own business. After a stint as a bus boy at Frenchman's Reef Marriot Resort, Jose opened Lima's Supermarket and Lima's Laundry in Estate Bovoni. Jose's children began working at Lima's Laundry after school when they were as young as seven.
Mariano Lima, Sr., died in 2012.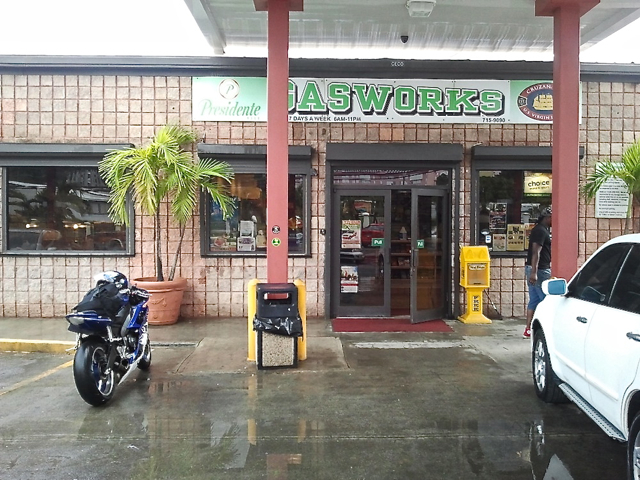 "He helped me financially and spiritually. I could not have made it without him. He taught me how to work," Jose said. "If it wasn't for my parents I wouldn't be here. I had them to lean on. They had nothing when they started."
Jose is a business owner who also leases his businesses out to others, leasing his original supermarket and laundry to others who operate it. His central focus is Gasworks, a gas station, convenience store and car wash at 4B-D Estate Bovini.
He opened his first business as the only employee and primarily employs family members. Jose has been an entrepreneur for more than 30 years.
Jose said he was unaware he had a chance to win the business award until two days before the ceremony. He received a phone call from Scotiabank officials making sure he would be in attendance. Joanna didn't know her father was up for the award until a day before the event. The Lima family showed up in force to the May 29 event to support Jose. Jose has four children: Joanna, Alexis, Jose Jr. and Jene. He has 10 grandchildren.
As Jose basks in the recognition that comes with winning this award, his mind goes back to the day he got the call no parent wants to receive. He learned unknown assailants had shot his son Alexis on July 31, 2011. Alexis was robbed for his jewelry and shot while walking in a Fort Mylner parking lot to his vehicle, according to police reports. He was transported to Schneider Regional Medical Center by an ambulance. Jose immediately closed up shop and went to see his son in the hospital.
It took 28 hours from the time Alexis was shot, airlifted from St. Thomas to Florida, to finally reach the operating room, Jose said. A third of his brain was removed during surgery including parts of the amygdala, hypothalamus and hippocampus, parts of the brain that deal with emotion, hunger and memory.
Doctors said Alexis had a one percent chance of survival after the surgery, Jose said, and gave the family 48 hours to remove Alexis from the facility. The doctors cautioned Alexis probably would remain in a vegetative state for the remainder of his life, but his improvement has been remarkable.
"He was eating through a tube for nine months. Now he's learning how to eat and stuff," Jose said. "He may never be like you or I but we've already seen a lot of progress."
Alexis is currently rehabilitating in Santo Domingo under the care of his mother. Joanna traveled with her brother to Florida and then to the Dominican Republic for his recovery even though she was pregnant at the time. She stayed for seven months but returned to St. Thomas to give birth to her son and resume her role as a worker and business advisor to her father.
Jose relies on Joanna to write checks and read documents Jose struggles with because of his reading disability.
"I'm really proud of him. My dad is like a hero to me. He's accomplished so much in life," Joanna said. "I always tell him he's the best dad in the world."