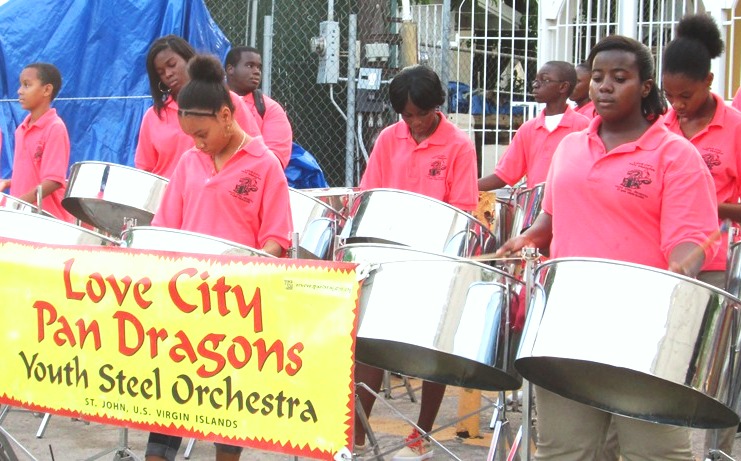 Cruz Bay was abuzz Friday night as Festival Village opened and residents and visitors enjoyed the tradition of food, music and socializing.
"I'm here to have fun, keep the tradition and make money," said St. Thomas resident Annie Wade, taking a break at her booth at the corner of the village.
Located in the parking lot across from the post office, the Festival Village will remain open through Thursday, July 4. The children's village, sponsored by the Rotary Club of St. John and located at the Creek bulkhead, will open Saturday at 6 p.m.
The village is named after Steadman Frett, a long-time Festival supporter who had a booth in the village for many years.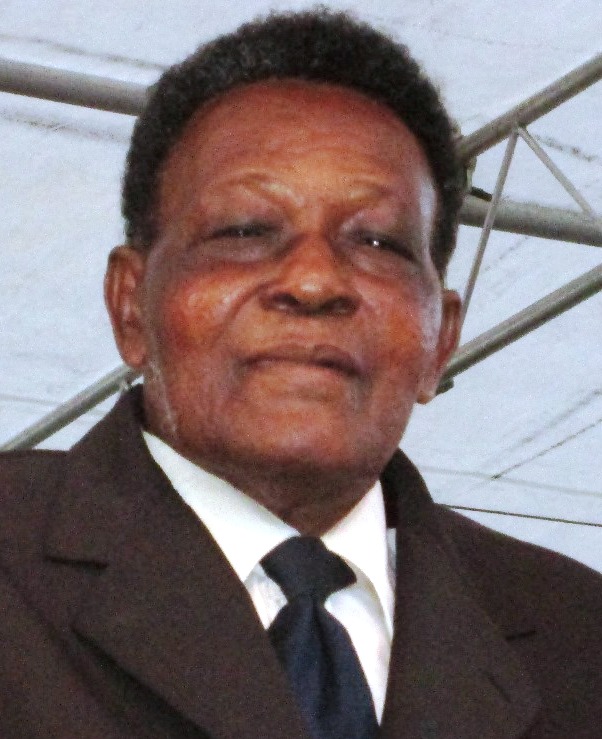 "I thank you for your honoring me," he said at the opening ceremony.
As Frett waited for the festivities to begin, St. John resident Mahlon Pickering talked about the changes to Festival over the years.
"It's very tasty but I miss some ingredients in between," he said, indicating that he'd like to see the island's seniors come out, sway to music and have a pate.
Merrily and Doug Stewart first visited St. John 24 years ago while on their honeymoon to St. Thomas. They headed across Pillsbury Sound for the Village opening in 1989, returning this year to see how things changed.
"We still have a T-shirt from the festival in 1989," Doug Stewart said.
St. John resident Godwin Sprauve was waiting for his plate of mutton, kallaloo and whelks as the village activity warmed up.
"Whelks and mutton, that's my favorite," he said.
A few booths over, 10-year-old Ashyria Kelly ticked off the menu. Starting with johnny cake, she listed chicken, canned soca, rum, beer and water, a menu typical at many of the booths.
At the adjacent Shuga Shack, Leo Dandeneau explained how the booth's owner, Val Prakas, and the Friends of V.I. National Park teamed up to sell lemonade in reusable cups.
"All year long, you hear people talking about them," Dandeneau said of the green reusable and recyclable cups.
Robert Ramey, a visitor from Cincinnati, said he heard about the Village opening while staying at Bluebeard's Castle Hotel on St. Thomas.
"This is my first time here," he said, getting into the mood with a pair of eye glasses that flashed colored lights.
The Festival's royalty was on hand for the evening, and Enid Doway of the St. John Festival and Cultural Organization announced that, in an online vote, Princess Faith Sweeney also was chosen Miss Popularity from among the princess contestants. Tyeefah Lynch got the same honor for the queen contestants.
It wouldn't be a Village opening without a handful of speeches by the territory's top brass. Delegate Donna M. Christensen reminded Festival goers that this is also the time to celebrate Emancipation Day and the July 4 Independence Day.
This Festival has an increased focus on safety, and Lt. Gov. Gregory Francis urged those who might bump into someone while dancing to say they were sorry.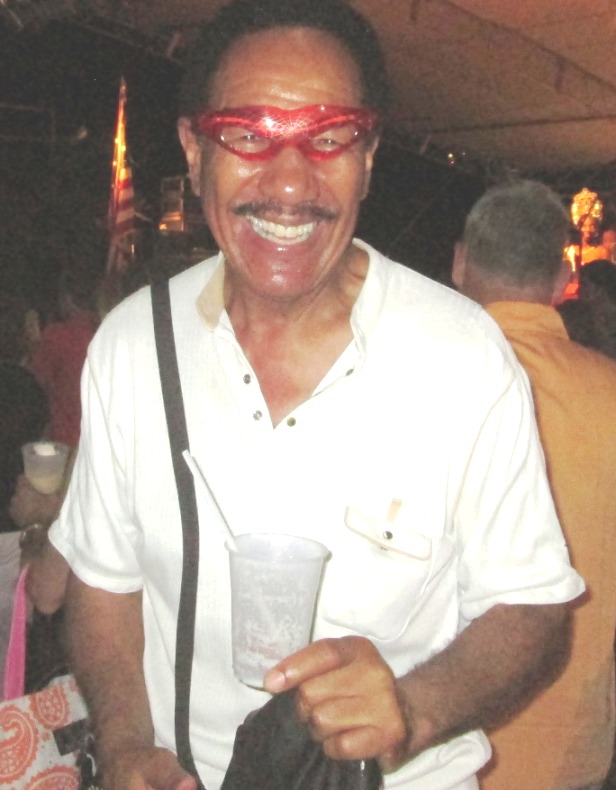 Deputy Police Chief Maria Jones made the rounds of the Village with her officers. She said that no bands will be allowed to just show up for J'ouvert on July 4 because the deadline for signing up has passed. While Pan in Motion steel pan group will ping its way through the Cruz Bay streets, that will be the only group allowed.
Like others, Jones stressed the stay-safe message. "But come out and enjoy Festival," she said.
There will be music every night in the Village through Thursday.
– Saturday has Spectrum Band, Carimi and WCK on the stage.
– On Sunday, Volume and Pumpa and the Unit will play.
– Monday features Poizon and Daddy Jones.
– On Tuesday, Xpress Band, Krosfyah, Gunji Garlin, Fay-Ann Lyons and Asylum Band play.
– On Wednesday, Spectrum Band, Kes the Band and Small Axe play.
– On Thursday, July 4, the music wraps up with Marsvyn David Band, Ah We Band, Cool Sessions Brass, and Roy Cape featuring Benji, Denise Belfon and Patrice Roberts.