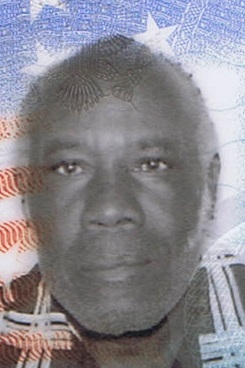 Gladstone Barry, also known as "Barry," died at Schneider Regional Medical Center on June 15. He was 62 years old.
He is survived by his sister and caretaker, Edith Cameron; sisters: Irene Gonzalez, Marilyn Pickering, Edris Donovan and Elaine Richardson; brothers: Malvin and Kevin Barry; sisters-in-law: Bereniece and Tamara Barry; brothers-in-law: Roosevelt Donovan and Tyrone "Smiley" Richardson; special niece and caretaker, Dawn Smalls; nieces: Glennis Baptiste, Beverly Lucas, Daphne Thomas, Shermaine Blyden, Nielda Gonzalez, Sherna and Shauna Spencer, Livia Hodge, Lucia Donovan, Gerelyn Ray, Neekeda Richardson, and Nekeisha and Lakeisha Barry; nephews: Daren "Chicken," Derick and Paul Cameron, Leuwitt Donovan, Khoy Richardson, Renwick Skelton and Recaldo Pickering; as well as other relatives and friends too numerous to mention.
There will be a first viewing from 5-7 p.m. on Monday, July 1, at the Davis Funeral Home. There will be a second viewing at 9:30 a.m. followed by a funeral service at 10:30 a.m. on Tuesday, July 2, at Wesley Methodist Church.
All arrangements are by Davis Funeral Home, 774-1464.