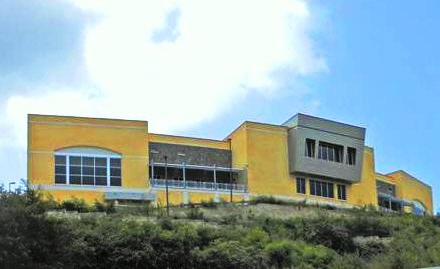 The Charles W. Turnbull Regional Library is scheduled to open for limited library services on Monday, from 9 a.m. to 5 p.m., with only the General Reading Room open, according to the Department of Planning and Natural Resources.
Meanwhile the St. Thomas Bookmobile will be stationed at the front entrance of the library, offering books for young adults and children, Monday through Friday.
The Department of Public Works broke ground on the project in 2006, completed the building in December and turned it over to DPNR. In February, DPNR Commissioner Alicia Barnes testified to the Legislature that while there was funding to complete the $22 million library and to help move collections into it, money was tight for regular operations.
The 2013 government budget has marked some funding for staff at the Turnbull Library, but not its full complement, so more staffing funds will be requested in the 2014 budget, Barnes said.
In that vein, Barnes said she hopes DPNR will be exempted from the current 5 percent budget cut and hiring freeze "so that the Charles Turnbull Regional Library can be officially opened with at least minimal operations."
"It is anticipated that to bring the library to full operation an additional $1.5 million will be required," Barnes said in February, but due to fiscal constraints, this will be phased in when money is available. At that time, DPNR officials said the library should open in March.
Since then, the library has had to deal with Occupational Safety and Health Administration citations concerning a leak in the library's air conditioning system and problems with the roof expanding and contracting. Public Works Commissioner Darryl Smalls said in May that the roof contractor will start installing a new roof, at no charge, in June. (See related links below)
Other ongoing work on the library includes a new photovoltaic system for the roof to cut down on energy costs, landscaping, making the building more handicapped accessible and putting signage at the entryway. All the work should be completed by October, Barnes said in May.
The library is expected to contain a 3,500 square foot children's reading room, a mezzanine with a young adult's collection, a Caribbean room, a public auditorium, a central computer system for all the territory's libraries, conference rooms and a display area for Taino Indian artifacts that were found during the initial construction of the Tutu Park Mall.