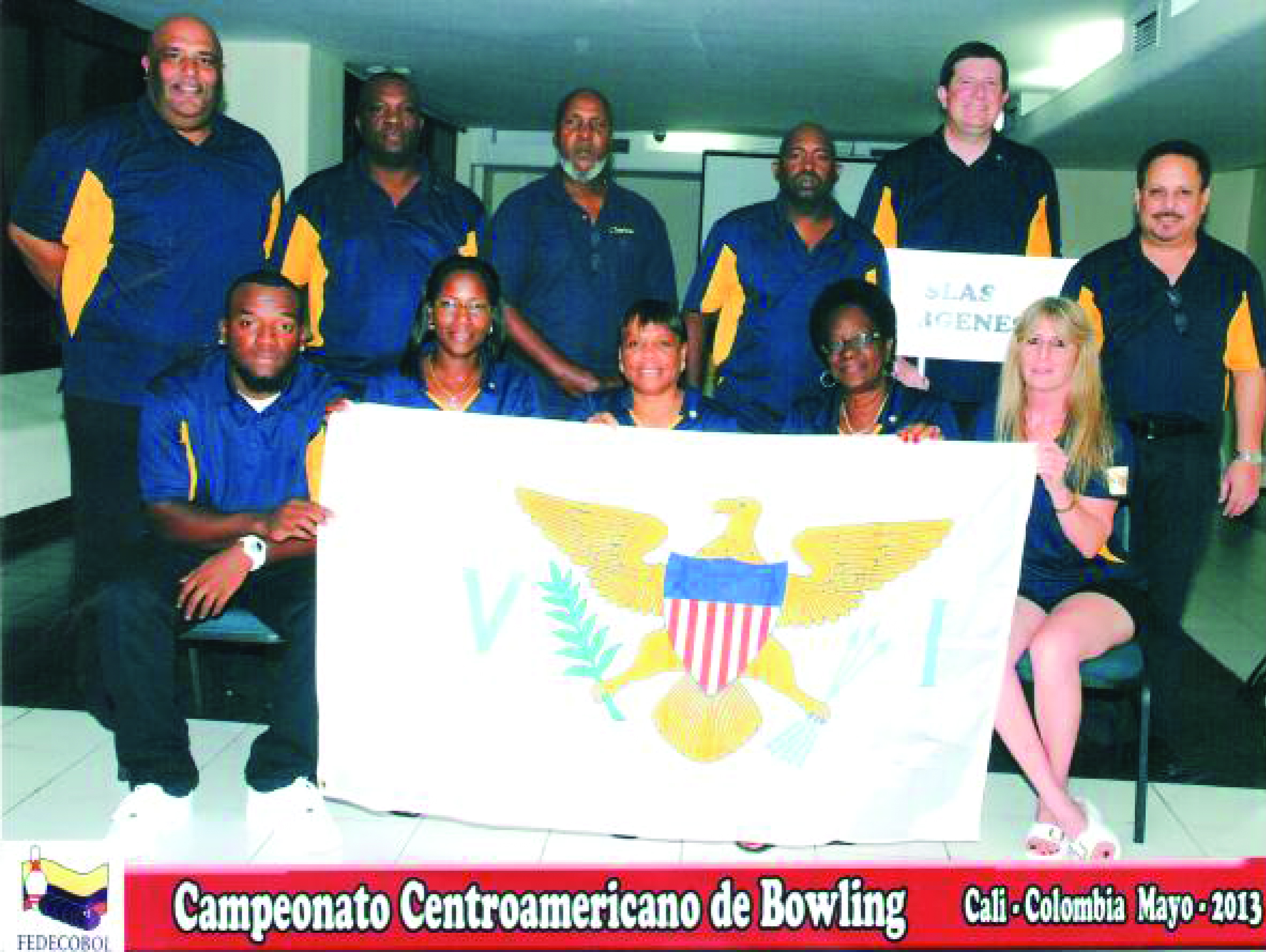 Members of the V.I. Bowling Federation (VIBF) competed at the CONCECABOL Tournament in Cali, Colombia, May 19-25, along with a number of other countries from the Central American, South American and Caribbean regions. The tournament was the qualifier for the Central America and Caribbean Games, which will take place in July of 2014 in Vera Cruz, Mexico. The games will feature 36 sports, including bowling.
In order to advance, the federation needed to score in the top 12 teams for men's and women's at CONCECABOL. The Virgin Islands bowlers competed in four categories: singles, doubles, trios and as a team. Though conditions were the most challenging of any recent tournament, the women's team, consisting of Terri Depka, Tawana Nicholas, Michelle Nico, Ernestine Canton and Sheryl Williams, qualified in the No. 12 spot. The men's team, consisting of David Johnson, Henry Schjang, Rafael Bramble, Ronald Osborne and Edmund Ferrol Jr., finished as the alternate team and may still gain an entry if another country chooses not attend.
"Our bowlers are stronger than ever due to our securing the services of a silver level coach, Miguel Marcial, a former Puerto Rico National team coach" said VIBF president Ronald Moorehead. "It is invaluable to have this level of coaching at tournaments where his experience can assist our athletes in adapting to lane conditions and making adjustments that result in adding pins to the overall team score and securing a victory for the Virgin Islands."
The VIBF would like to thank the V.I. Olympic Committee for their support of the team and the following businesses whose support enabled Coach Marcial to be able to travel with the team to Colombia: Rodriguez Auto Parts, Billy D's Special Tees, Scotiabank and a special thank you to MLB Creative for sponsoring the new official uniform of the VIBF.
The next tournament for the VIBF will be the Pan American Bowling Confederation (PABCON) Youth Championships in Ponce, Puerto Rico, from July 7-12. Eight of the territory's best youth bowlers will be in attendance. Divisions that will be represented by the V.I. are Boys Under 20, Boys Under 16 and Girls Under 16.
In the Boys Under 20, bowlers will be Omar Osborne, Michael Brooks, Jared Hall and Jivaun Hall.
In the Boys Under 16, bowlers will be Diante Brooks and Dylon Schjang.
In the Girls Under 16, bowlers will be LaMonique Berrios and Dahlia Ferrol.