U.S. District Court entered a $1.2 million judgment on Tuesday against the former Schneider Regional Medical Center chief executive officer, Rodney Miller, for legal fees from his 2011 fraud and conspiracy trial, court documents show.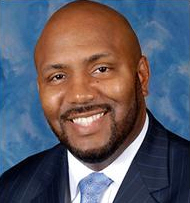 Miller and top Schneider executives Amos Carty Jr. and Peter Najawicz were charged and twice tried for allegedly defrauding Schneider Hospital of millions of dollars. (See related links below)
Prosecutors alleged Miller racked up almost $3.8 million by the end of his five years at the hospital, while Carty and Najawicz, who are accused of approving and making the payments, regularly received thousands more than the $80,000 salaries listed in their government payroll documents.
The charges stem from two 2005 employment agreements for Miller – one that reflected the $150,000 salary listed on his Notice of Personal Action, which reflect what an employee's position is and how much he or she is paid; and another that contained hundreds of thousands of dollars more in extra benefits that prosecutors argued Carty added without informing the hospital board.
Both previous trials ended in mistrials and the three parties are scheduled for a third V.I. corruption trial in October.
Miller is also facing federal charges of filing false and fraudulent tax returns, with a trial date currently anticipated sometime in July but not yet scheduled.
The judgment, filed Tuesday by Judge Curtis Gomez, awards the law firm of Dudley, Clark and Chan just more than $1.2 million for representing Miller in both of the previous trials and in briefs to the V.I. Supreme Court.
Whether the judgment will result in payment is uncertain because it is unclear that Miller is able to pay. Gomez's order and other court documents in the case say Miller told the firm in 2011 "he was unable to make any payments toward his debt." And on May 1, U.S. District Court in St. Thomas appointed a public defender to represent Miller in his upcoming federal tax case, based upon financial affidavits indicating he cannot afford legal counsel.