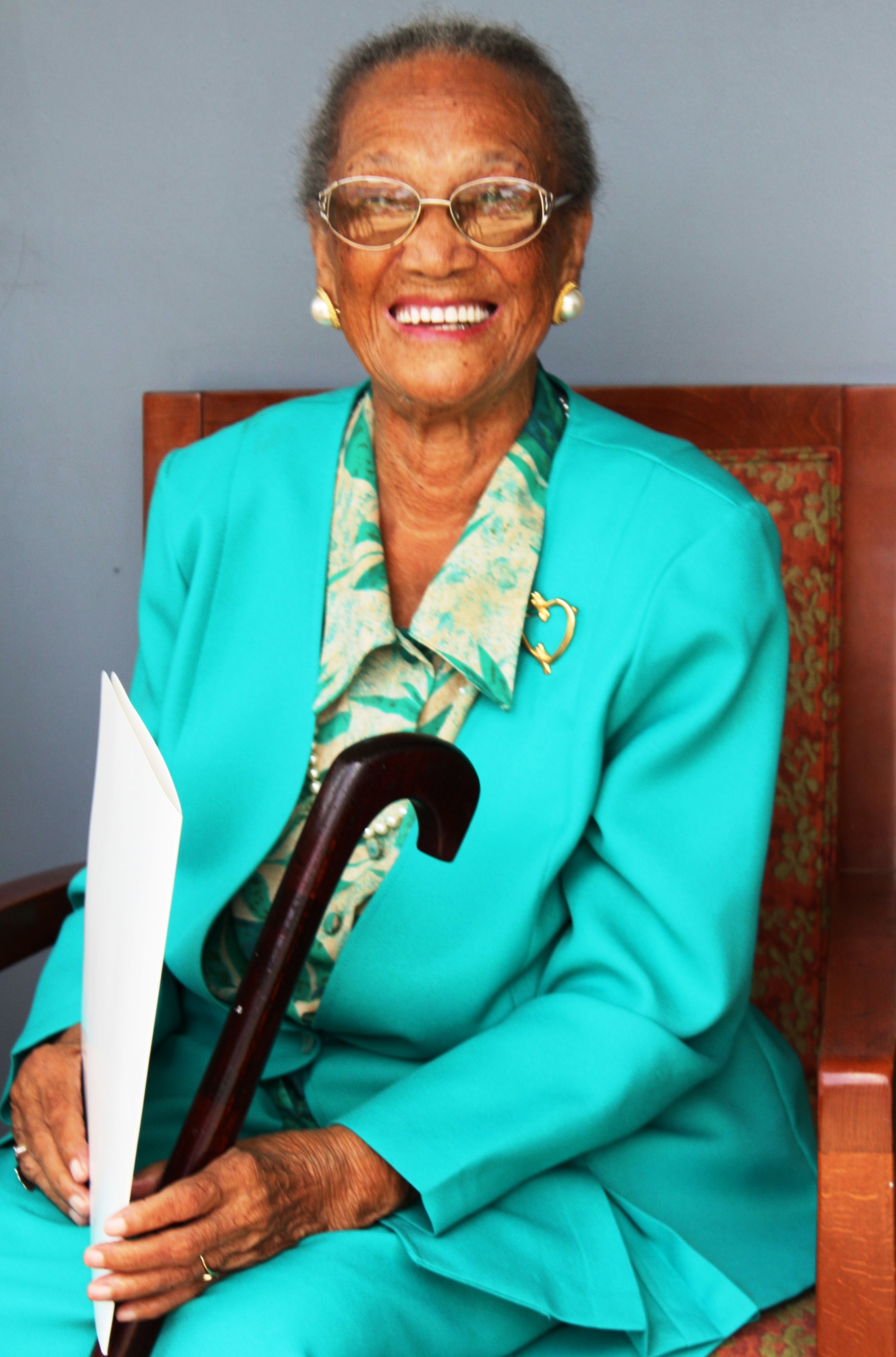 Noted St. Thomas educator Ulla F. Miller passed away this week at the age of 97, prompting an outpouring of praise from the governor, the delegate to Congress, Education officials and others, who reflected on her lifetime of accomplishment.
"Ms. Muller was a legend in her own time," Gov. John deJongh Jr. said in a statement. "She was well-known for being a guiding force in elementary education, having worked for the Department of Education for 45 years. She was an excellent teacher and a knowledgeable administrator. She was also active in a number of civic and church organizations. The territory has lost one of the truly great women of our community," deJongh said.
"Ms. Muller was truly a role model for both her students and fellow teachers," the governor added.
Acting Education Commissioner Donna Frett-Gregory said, "The entire Ulla F. Muller Elementary campus is definitely a tribute to Mrs. Muller's commitment to the students and our community. As the school continued to grow over the years, Mrs. Muller made sure that the physical space and facilities kept pace with the boom in the student population."
"She recognized the need for play areas, more academic and arts programs, and even in her retirement, could always be called on for help," Frett-Gregory said. "We are truly saddened by the passing of one of our territory's most celebrated cultural bearers, but we know that this school, in particular, will always excel because of the careful foundation that she laid."
The school's students and staff will be holding a brief memorial and wreath laying ceremony early Wednesday morning.
"It is very difficult for us to learn of the passing of our matriarch," Muller School Principal Symra Dee Brown said Tuesday in the same statement from the Department of Education. "We are just blessed that we have been able to spend time with her and were able to recently celebrate her legacy and all that she has given us."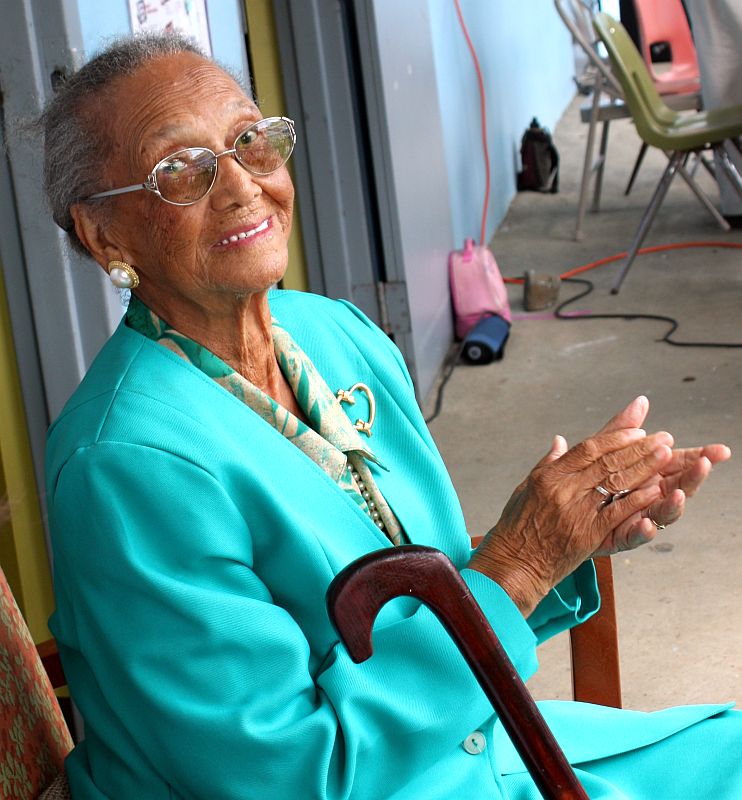 "We will truly miss her," Brown said, "but we are thankful to have been touched by her kindness, her love and continued generosity over the years."
Delegate Donna M. Christensen said Muller "hailed from the generation of my late grandmother, Elena L. Christian – a generation of educators who exemplified a passion for the teaching profession and pure devotion to their pupils."
Christensen said Muller loved to travel and that "she saw more of the world than most people will ever see in their lifetime."
"The territory is grateful for her service and we are assured that her legacy will endure," Christensen said. "She was a wonderful lady who will be remembered for her warmth and the many Virgin Islanders whose lives she touched and influenced. May she rest in peace."
Senate President Shawn-Michael Malone noted her passing on behalf of all the members of the 30th Legislature, saying, "Mrs. Muller's many contributions to the educational process and her involvement in many social and civic organizations will long be remembered by a grateful Virgin Islands."
Muller was born July 21, 1915, when the U.S. Virgin Islands were still part of the Danish empire.
Following her graduation from Charlotte Amalie High School in 1934, Muller joined the teaching staff at Abraham Lincoln Elementary School, now J. Antonio Jarvis Elementary School, teaching English and history to third- and fourth-grade students. A few years later, she became the principal of James Monroe Elementary School where she taught all grades.
Although Muller was an administrator and teacher, she did not neglect her own education. Following enrollment at the Local Teacher's Institute and other education institutions, Muller earned a bachelor's in elementary education from Hampton University in 1953 and a master's in administration and supervision in elementary education from New York University in 1963.
When she was inducted into the Women's Hall of Fame in 2007, Muller said that when she was young, women were the "educators of children, caretakers of the family and the adhesive unity of the community."
Muller was one of the early advocates of women's suffrage and became one of the first women in the territory to vote.
She became the lead teacher of Nisky School in 1953 and later became its principal. She worked at the school for 27 years and it was renamed in her honor in 1979.
Muller retired from teaching one year later, in 1980. Always active, she served on a number of boards and commissions in her later years, including the V.I. Commission on the Status of Women, V.I. Board of Elections, AARP, United Way of St. Thomas-St. John, American Lung Association, American Red Cross and Carnival Committee, among others.