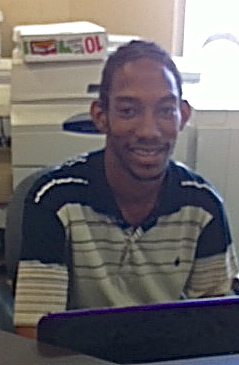 When Alvery Smith and his wife, Anna R. Garcia, opened their first Mail Plus outlet in Tutu Park Mall, roughly six years ago, they had their fingers crossed, but they were sure they had a good idea.
"We saw the long lines at the Post Office and knew there was an opportunity," Smith said.
Building on the concept of small business services, they offered private postal pick up and mailing along with such services as printing and copying, key making, notary, phone cards and "top ups" – minutes on international phones.
"It was a tough start because we had to get ourselves known," Smith said. "Thank God it worked."
It's working so well that in addition to the Tutu store, there are now Mail Plus outlets at Nisky Center, in downtown Charlotte Amalie and in Cruz Bay, St. John. And, Smith said, "We're working on St. Croix. We're hoping to expand to St. Croix before the end of the year."
Their success is being celebrated by the Small Business Development Center, which named Mail Plus the St. Thomas Small Business of the Year.
The St. Croix honor goes to Quality Electric Supply. The Center selected Café Roma as the best on St. John, shortly before the restaurant was gutted by a fire, and it is sticking with its selection. The awards – and more – are part of this year's celebration of Small Business Week, May 26-June 1.
This year's theme is "Preserving and growing your business one day at a time." An awards luncheon will be held at noon Saturday at Marriott's Frenchman's Reef Resort on St. Thomas and at noon Sunday at St. Croix's Carambola Beach Resort and Spa. Tickets are $40 on St. Thomas; $25 on St. Croix. For more information call SBDC at 776-3206 or 692-5270.
Like some of the other awardees, Smith and Garcia were new to the entrepreneurial world when they started out, but they were both used to working in the private sector.
"She was a sales rep at the downtown jewelry stores for 10 years," Smith said. "I was a sales representative for Xerox" and also did some managerial work at various companies. He continues to work those jobs in addition to being the chief executive officer at Mail Plus.
"It's 12 to 14 hour days for me," he said. "I have three kids in college so I have no choice."
Smith said the business employs about 14 full-time employees. "We pay a lot of taxes."
"It takes guts" to open a business, Smith said, and he had some advice for those who are considering it: "Know exactly what you want " and be sure that it's something special to you so you do "something not just eight to five" but are ready to put in the long hours that will inevitably be required .
"You gotta have a dream."