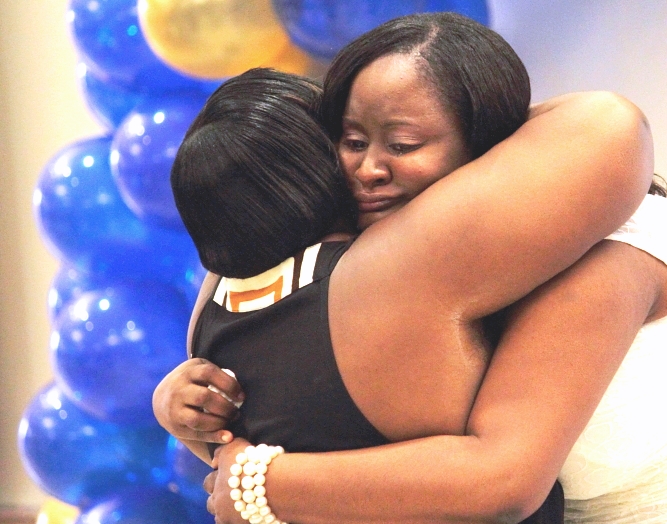 Kweisi Mfume, the former president of the NAACP and a five-term Democratic Congressman from Maryland, will be the keynote speaker Saturday and Sunday as the University of the Virgin Islands presents more than 300 degrees at commencement ceremonies in both districts.
More than 200 degrees will be awarded at a ceremony beginning at 7 p.m. Saturday in the Sports and Fitness Center on the St. Thomas campus.
At 7 p.m. Sunday, more than 100 degrees will be conferred at the St. Croix campus.
The class speaker on the St. Thomas campus will be Linda Ritter. The class speaker on St. Croix will be Charnele M. Burton. During the ceremonies, career ambassador Terence A. Todman and Caribbean historian George F. Tyson will receive honorary doctorates, along with Mfume.
Mfume was elected to Congress in 1986 at the age of 38 and served 10 years. He was vice chair and then chairman of the Congressional Black Caucus and served on the Banking and Financial Services Committee, among other assignments. He left Congress in 1996 to accept the post of president and chief executive officer of the National Association for the Advancement of Colored People.
Admission to the St. Thomas campus commencement ceremony is by ticket only. Parking on the St. Thomas campus will be available in the parking lot of the Reichhold Center for the Arts. Shuttle service will be provided to the Sports and Fitness Center.
Both ceremonies will be broadcast live on Da Vybe 107.9 FM and will stream live online on http://www.davybe.com. WUVI 1090 AM, UVI's student run radio station, will carry a live stream of both commencement ceremonies on http://wuvi.am. The St. Croix commencement ceremony will also be broadcast on 1090 AM.
The graduation ceremony on St. Croix will include three sisters – Cherise Burton, Charnele Burton and Joyan Nelson – who will walk across the stage to accept their diplomas.
"I feel proud. I feel good. I'm really on top of the world," said their mother, Doris Burton. "I've always told them they must do better than I did." And Doris holds bachelor's and master's degrees.
So when each graduated from high school, their mother was there encouraging them throughout college.
"Parents should stick with their children, encourage them to strive as high as they can," the elementary school teacher said, noting that her girls plan to continue their education. "I just need them to stay on track and never settle for less."
"They told me what they want to be and I don't want anyone to deter them. They know they are capable," Burton said.
Cherise, the youngest of the three, entered UVI in fall 2009 semester and will earn a Bachelor's of Science degree in mathematics.
Charnele was chosen to address the class at the St. Croix ceremonies as the student class speaker. She will earn a Bachelor's of Science degree in biology.
Joyan was already a medical assistant practicing in the states when she decided to return to St. Croix and pursue her dream of becoming a nurse.
"Nursing is not an easy thing," Joyan said. "My priority for the past couple of years was studying. Nothing really mattered to me except staying focused on what I needed to do to be successful."