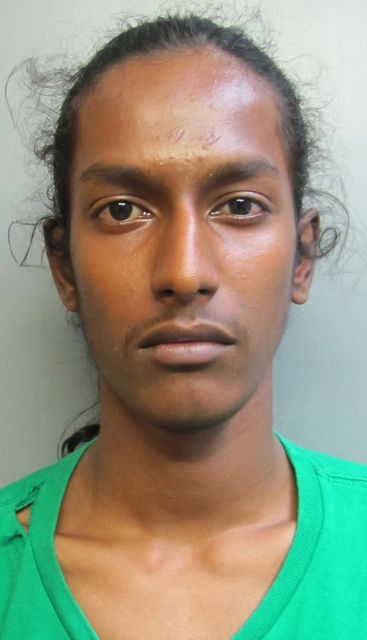 Trevor Mars, a Crucian on house arrest pending court action on charges ranging from burglary to domestic violence, was arrested at his home Wednesday morning and charged with unauthorized possession of a firearm and possession of a stolen firearm, the V.I. Police Department reported.
At about 7 a.m. Wednesday, police officers executed a search warrant at Mars' home. During the course of the search, they reported confiscating a .380 handgun loaded with four rounds of ammunition. A check with the VIPD Firearms Bureau confirmed that the weapon Mars allegedly had in his possession was reported stolen in a previous residential burglary, according to the report.
Mars was arrested and held on a $25,000 bail on the new charges.
In April, Mars was arrested pursuant to a warrant charging him with several domestic violence crimes, including first-degree burglary, first-degree assault, possession of a firearm during the commission of an act of violence, first-degree aggravated rape, first-degree unlawful sexual contact, destruction of property and disturbance of the peace by threats.