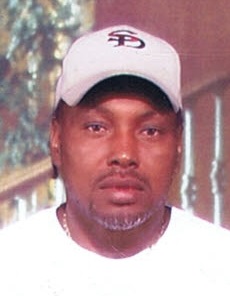 Clinton Todman Sr. died on April 29 at the Schneider Regional Medical Center. He was 51 years old.
He is survived by his fiancé, Corine James; sons: Clinton Todman Jr. and Sharad Todman; daughter, Ashia; grandchildren: Jayshawn and Jayda Donovan; mother, Ceda Todman; brothers: Elroy "jBig Dog" Todman and Sinclair Todman; sisters: Daisy "Sugar" Todman; sister-in-law, Claudia Joseph Todman; uncles: Henito Thomas, Edwin Thomas, Kirtney Thomas, Donald "Mack" Todman and Leon Todman; aunts: Eugenie Todman, Vancina Todman, Rosie Thomas and LaVerne Lloyd; special cousins: Leroy, Leayle, Terrence, Dan and Richie, and the Thomas, Todman, Hodge and Smith families in Tortola; as well as other relatives and friends too numerous to mention.
There will be a first viewing held from 5-7 p.m. on Friday, May 17, at Davis Funeral Home Chapel. A second viewing will take place at 9 a.m. followed by a funeral service at 10 a.m. on Saturday, May 18, at Christchurch Methodist, Market Square. Interment will be at Western Cemetery No. 3.
Funeral arrangements are by Davis Funeral Home, 774-1464.