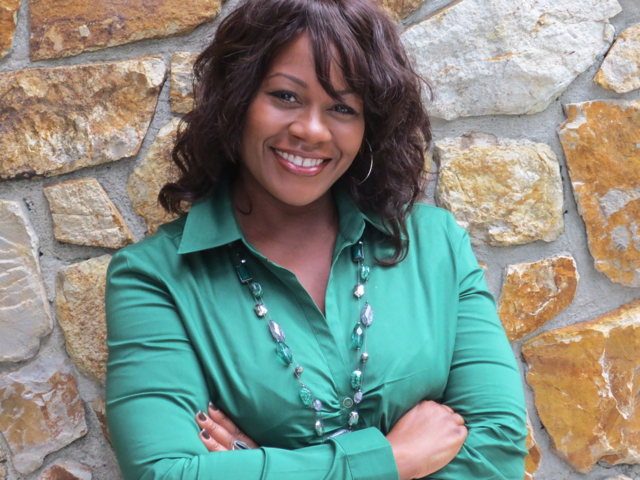 It's been a while since Nissa Copemann attended Free Will Baptist School on St. Croix, rushing home to watch one of the two – Count them, two! – television stations serving the island. Most of the programs came from Puerto Rico, so there was an added benefit; she learned quite a bit of Spanish to augment her native English.
Last summer Copemann was back on St. Croix, "sitting on the gallery, enjoying some bush tea" when she learned there was a job opening at the Reichhold Center for the Arts. "Serendipity is a real thing," she said. By October she had moved back to the territory – albeit to St. Thomas – to become the director of Reichhold, the largest performance venue in this part of the Caribbean.
The daughter of prominent Crucian Dr. Chester Copemann, she left the V.I. when her parents divorced. She went to her mother's native Washington, D. C. , where she attended high school at the Duke Ellington School of Arts and nurtured what she describes as a lifelong interest in music, literature, and art.
When she went to college, at Denison University, she said she juggled a triple major: philosophy, political science and economics. Later she earned her law degree at George Washington School of Law.
"I was a bit of a nerd," she confessed, "but I never lost my passion for the arts."
Most of Copemann's career has been in the field of non-profits. Most recently she worked for KIND, Kids in Need of Defense, an organization designed to provide pro bono legal services to immigrant children who have come to the U.S. without a parent or guardian. Before that, she worked with the T. Howard Foundation, helping to bring diversity to the media and entertainment industry.
She said she finds all her experience useful in her new position, including the work she did in development and fundraising, and the legal background is especially helpful in dealing with contracts.
Right now, Copemann and her staff are busy organizing the lineup for the 2013-14 season. There will be 12 to 15 performances, and their variety will reflect the director's own eclectic tastes as well as a concerted effort to please all segments of a diverse community.
Contracts are still in negotiations, but Copemann said she expects the season will include both R & B and rock 'n' roll shows, ethnic performances, live theater, circus-type family entertainment, reggae and local artists.
The variety is also an attempt to bring people together.
"I said 'What can we do to open up some doors?" Copemann said. "I would like to be able to say we did something to break down some barriers."
In that vein, she's working on bringing a Middle Eastern dance company to Reichhold next year.
Managing the Reichhold Center is something of an economic balancing act. Copemann said she wants to bring big name acts to the island, but has to be mindful of what the audience can afford. Expenses for the center begin with the performance fee for the entertainers but also include transportation, lodging and equipment.
That last item can be especially challenging when a star relies on high tech backup. While the Reichhold "has one of the highest brands in this community," with 1,200 seats it is still small by some standards and can't rely on volume to make ticket sales affordable. As Copemann put it, there's no sense in bringing in a performer if it's going to cost $300 a ticket to see him or her.
"We have to keep it affordable," she said.
That includes trying to bring down the cost for local groups who rent the Reichhold to produce their own shows too, she said, noting that non-profits already get a discount.
"I want our local performers to know that we hear you," she added. "We will always try to find ways to incorporate local performers" into Reichhold presentations.
She said she is also looking for ways for the Reichhold to serve St. Croix audiences, not just St. Thomas and St. John.
If anyone can bridge the divides, it may be a woman who grew up on St. Croix, spent much of her life in the States, and now lives on St. Thomas. She doesn't buy into the island rivalry, except perhaps when it comes to food. She said she "proved" Crucian cuisine is superior by cooking up specialties for the Reichhold staff.
Copemann lives with her five-year-old son Daniel, a student at Sibilly School.
"He's a big factor in why I moved back here," she said, "to be able to connect him with his heritage … I just feel safe here. I just feel like this is where I belong."