Public Works Commissioner Darryl Smalls on Tuesday reported "substantial progress" in advancing projects that will improve public transportation on land and on sea in the Virgin Islands, according to a news release from Government House.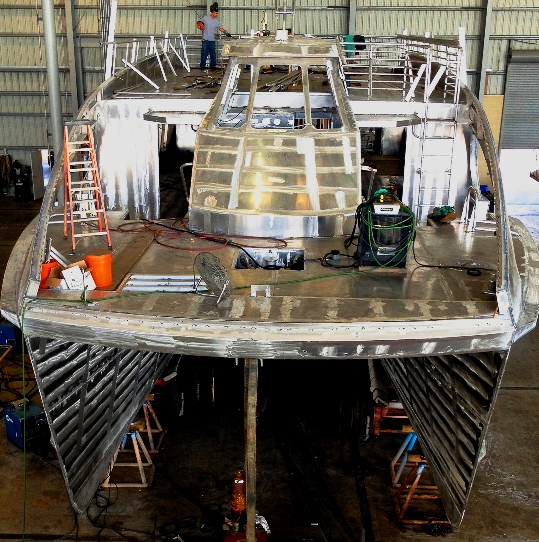 A marine consultant has been chosen to work with Public Works and the Tourism Department to develop a marine transportation system to serve Charlotte Amalie, St. Thomas, Smalls said. The consultant will help determine appropriate vessels and the marine transit routes they can follow, as well as study how St. Thomas residents and visitors can benefit from new sea routes that will reduce traffic congestion in the city.
"Implementing marine transit routes to serve the public is a key component to improving the overall transportation picture in the territory and easing congestion in downtown Charlotte Amalie," Smalls said.
The commissioner said construction on two state-of-the-art catamaran ferries, which will operate between Cruz Bay, St. John, and Red Hook, St. Thomas, is proceeding on schedule.
"Those vessels, the first in the country that are being constructed under new U.S. Coast Guard regulations for passenger vessels, should be delivered by the third quarter of this fiscal year and go into operation soon after," Smalls said.
"The territory's two franchise ferry companies will lease and operate the ferries, which will improve the speed, service, reliability and capacity of the ferry service that so many Virgin Islanders and tourists rely on every day," he said.
Vitran is preparing to receive three new passenger buses by the end of this month. The new batch of buses, and several more that are in the works, will be fully compliant with the Americans with Disabilities Act, Smalls said.
In the next 30 days, Public Works will execute contracts for the construction of additional buses, medium- and heavy-duty, to serve the entire territory. The medium-duty buses will take about half a year to construct and, upon delivery to the Virgin Islands, will immediately go into service.
The heavy-duty buses take about a year to complete because of strict federal regulations, Smalls said.