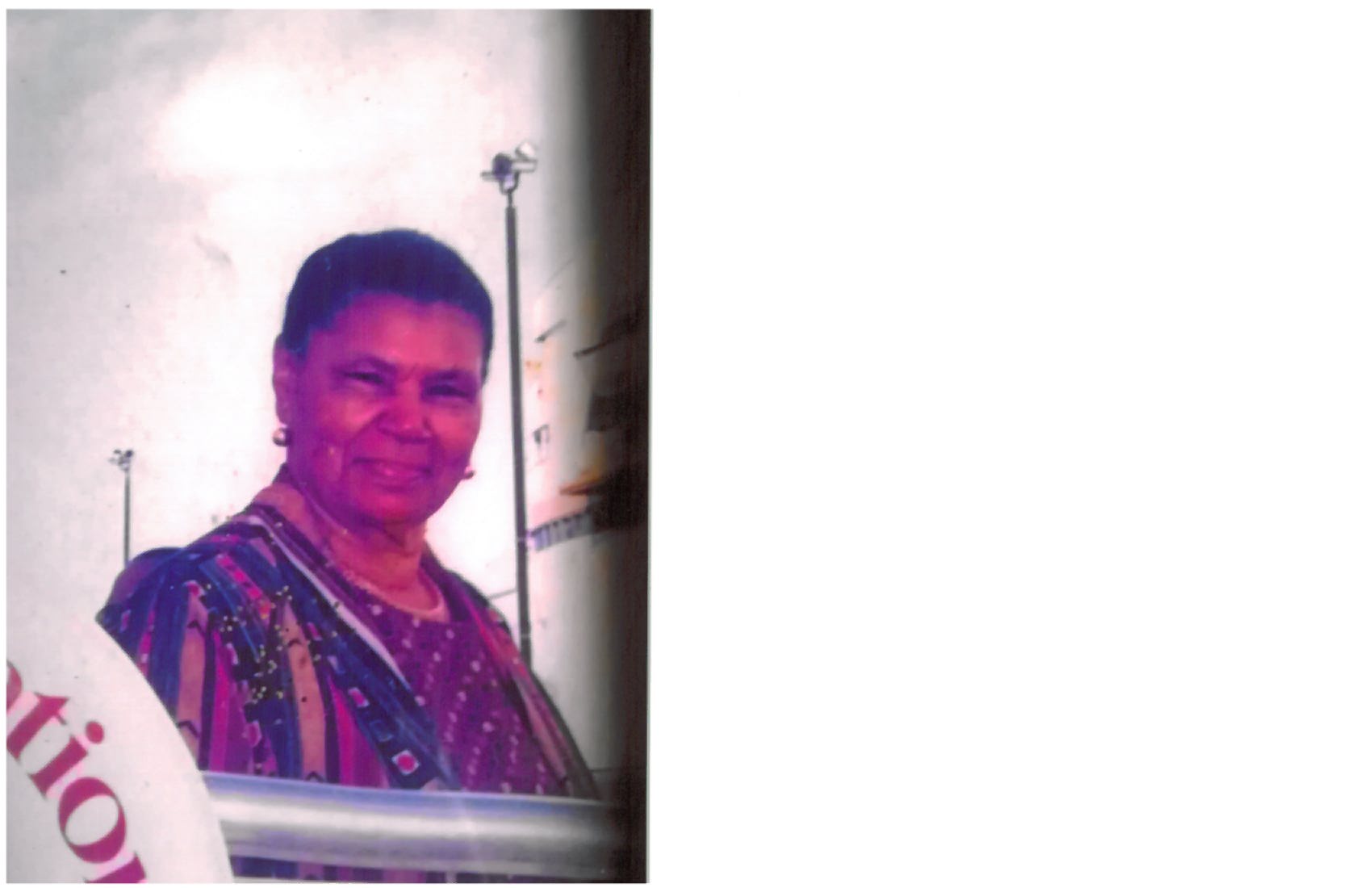 She is survived by her daughters: Delores Samuel, Dorothy, Laverne and Sharon Isaac, and Olga Torres; sons: James George, Tibertius Samuel, and Malverne (Vernie), Lemuel (Rasta) and Creighton (Tony) Isaac; sister, Laura Hernandez; nieces: Carmen "Ello" Henley, Miguelina Delemos and Ann Heyliger; nephews: John, Johnny Sr., Fernando Henley, Jose Payne Sr. and Miguel Delemos; granddaughters: Veronica Hughes, Christine Burke, Bernice Slack, Jacquelin and Lorraine Graham, Maxina Heyliger, Irene, Janice and Jacqueline George, Simona and Shuri Elskoe, Jellice Ruff, Janine Hogan, Chevonda Hunt, Kelia and Kasai Rondon, and Jennifer, Jeminisce and Jada Graham; grandsons: Julian and Alric George Jr., Alfred "Crasha" Samuel, Gregory (Bugzy), Garry (Eightah) and Craig Stephens, Kevin Cills, Kareem (Biggs) Burke, Sean Elskoe, Calvin and Corey Hunt, Dwaine Isaac, Kirk Jr. and Kamron Rondon, and James and Jeremy Graham; as well as other relatives and friends too numerous to mention.
She was preceded in death by her son, Alric George Sr., and daughters: Lorraine Burke and Maud Isaac.
A viewing will take place at 9 a.m. followed by a funeral service at 10 a.m. on Thursday, April 4, at Holy Family Church. Interment will be at Smith Bay Eastern Cemetery.