Many interested gardeners and those with a green thumb attended a grafting fruit trees workshop Thursday at the University of the Virgin Islands St. Croix campus.
The conference gave an overview of grafting – the practice of physically joining two individual plants that form a union growing together. The workshop also discussed the appropriate propagation of fruit trees.
Dilip Nandwani, research assistant professor of horticulture at UVI, said the purpose of the workshop was to clarify the true meaning of grafting. He said the process of grafting fruit trees such as mangoes and avocado continues to be one of oldest kind of horticultural practices done in the Virgin Islands.
He said grafting is a way of transferring a piece of plant, known as scion, onto another plant, the stock. He said the process aims for the two plants to grow together.
"Grafting is producing a whole plant by combing parts from two or more plants," Nandwani said. "It can be classified in two ways, according to the position of the scion on the stock or the type of cut and purpose."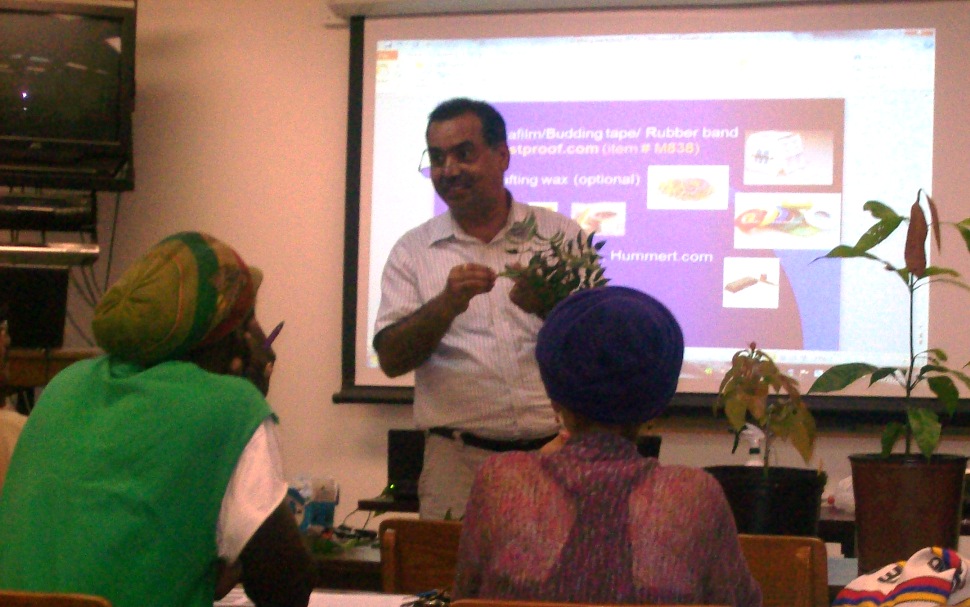 He said the grafting process is beneficial and useful. He said fruit trees can produce a large number of plants and obtain good characteristics of two plants in one. He said he also likes the idea of manipulating nature.
About 20 residents attended the conference and got hands on training by grafting a sample of mango and avocado trees.
Francisco Bennett said he thought the workshop helped improve his skills and it informed him on what should not be done during the grafting process. He said he had tried the grafting process on different fruit trees but had not been successful.
"I think I was letting the scion dry out too much," Bennett said. "Improper timing could also be my problem."