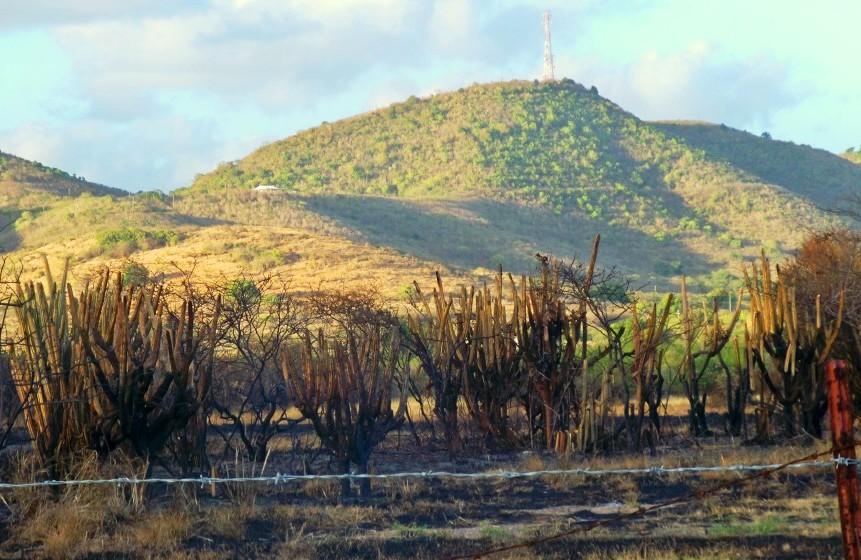 As many as 80 acres of wilderness along the south shore of St. Croix were burned by brush fires between Saturday evening and Monday afternoon, including a blaze near Ha'Penny Beach, according to St. Croix Fire Services reports.
Fire Chief Angel Torres said that 13 firefighters responded to the Ha'Penny Beach fire around 9 p.m. Saturday evening. Firefighters worked through the night, extinguishing the blaze around 4 a.m., he said.
Torres said high winds Monday reignited a small fire in the area and an additional two acres were burned. He said firefighters responded in the early afternoon and it took them a few hours to control the fire.
The fire seems to have been contained to the south side of Route 62. Torres said that none of the homes in the area were damaged, but the area near Ha'Penny Beach, a popular destination for both locals and tourists, was badly burned.
"From the pillars right down to the beach," Torres said.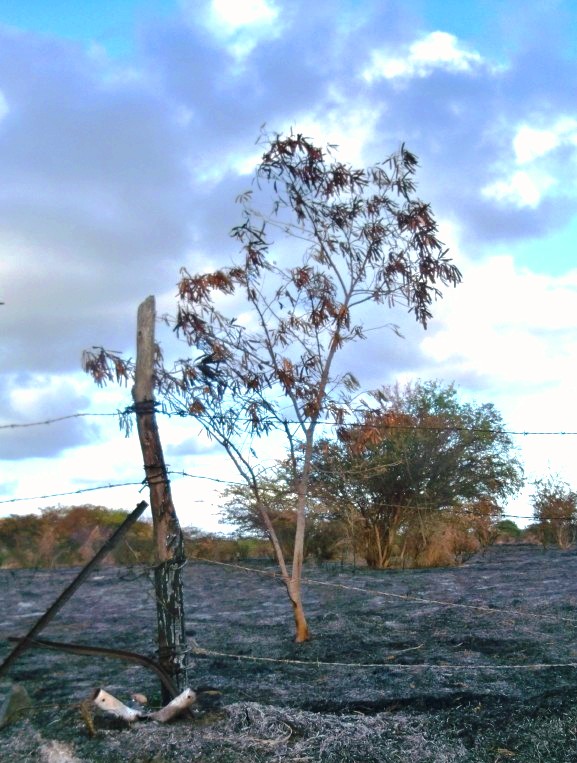 The cause of the fire has not yet been determined, but Torres said it was definitely being treated as suspicious. He said that there was no conceivable natural cause for the fire to have started so long after sunset, so a human factor was likely to blame.
Torres took the opportunity to remind the public that there was a burn ban in effect. He said St. Croix only received .61 inches of rain in February, one of the driest on record, making the island very susceptible to brush fires.
"The issuance of burning permits is hereby discontinued in the St. Croix district," he said. "All previously issued burning permits are hereby revoked."
He also advised anyone living in an area that is prone to brush fires to clear tall grass and bushes within 40 feet of any structures on their property.
Torres asked the public to be careful with cigarette butts and to keep an eye out for anyone acting suspiciously or irresponsibly with fire.