Women, children and men who seek help from the Women's Coalition will be pleased to know that the coalition's services continue through the tough economic times thanks to generous donations of corporations and individuals.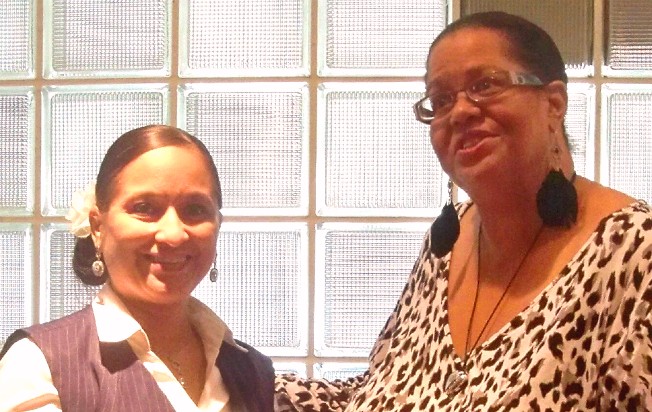 In celebration of International Women's Day, Scotiabank kept the trend of community giving going as it gave the Women's Coalition a $1,000 donation Tuesday at the coalition's new office on St. Croix on Fisher Street.
And with an effort that pushes beyond simply accepting donations, the Women's Coalition resale store opened a lovely, new "Home Store" with big-ticket items like furniture for sale to make money for programs.
"I'm excited that Scotiabank picked our agency to support for International Women's Day," coalition co-director Clema Lewis said. She added that what the coalition does is geared mostly toward women and that more are asking for assistance.
"We have a lot of financial problems now with government funding cuts and grants being cut," Lewis said. The donation will be used for operating expenses, possibly going toward a WAPA bill, she added.
Lewis said they are very thankful to have Scotiabank's support over the years in the Women Race, tennis tournament and Thanksgiving baskets.
"Scotiabank is committed to being a leader in the advancement of women in the U.S. Virgin Islands," said Sadie Clendinen, Scotiabank public relations manager. "We are a proud supporter of many local organizations focused on helping women on a personal and professional level."
She added it was sponsored through the bank's global philanthropic program, Bright Future.
Lucecita Rentas-Valazquez, relationship officer at the Scotiabank Sunny Isle branch, presented the check, saying they wanted to give back to the community and help women and families who have gone through tragedy in life.
At the same time the organization was receiving the check, the coalition's Peter's Rest thrift shop, Closet to Closet, held a soft opening for the "Home Store." Organizers and volunteers hope the new store will bring in funds to continue to provide services to victims of abuse.
Lewis said the resale store is something the coalition can count on to generate funds and help keep them afloat.
The store includes gently used lamps, paintings, glassware, linens, silver plate silverware and complete bedroom, dining room and living room sets.
They stock used items in tip-top condition and furniture like new.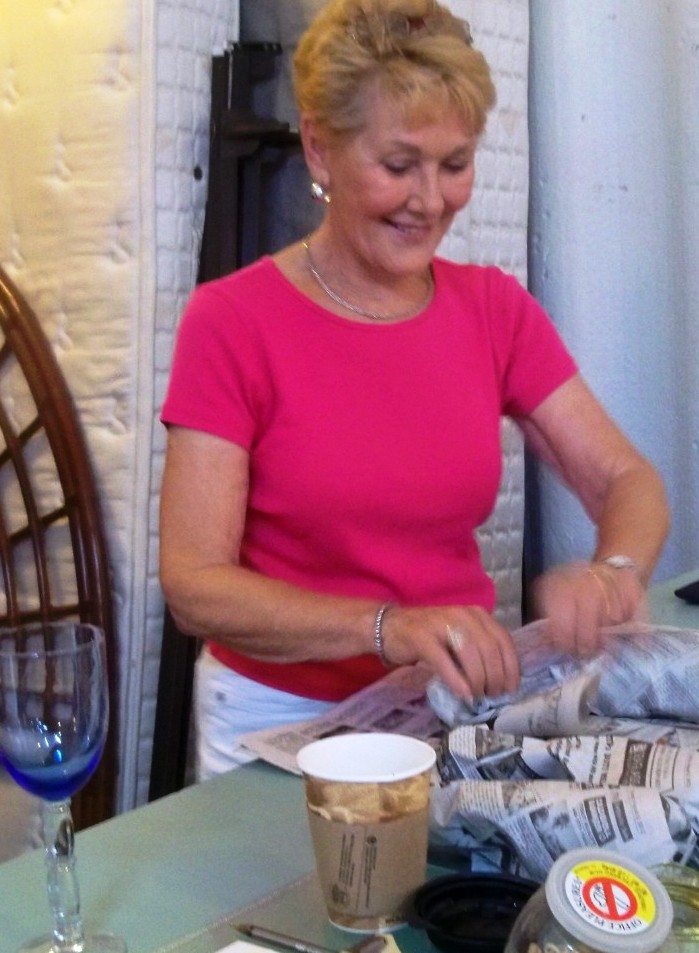 Barbara Revolta, one of the volunteers who took on the project, said they would like people to consider donating their used furniture to the Women's Coalition when they purchase new things. The coalition has a truck to pick up large items.
The coalition opened its first small thrift shop, just for clients, in the 1990s and opened the larger shop at the current location in 2006. Warren Mosler donated the store space to the coalition.
The Women's Coalition of St. Croix is a multicultural, nonprofit organization whose mission is to end all forms of violence. Since 1981 it has addressed the issue of violence against women, men and children in the community through education and advocacy.
Proceeds from the thrift store benefit families in need and help to continue offering necessary free services 24 hours a day, 365 days a year.
For more about volunteering, donating or services, call 340-773-9272.
Closet to Closet, Shabby Chic and the Home Store are open from 10 a.m. to 4 p.m. Tuesday through Saturday.