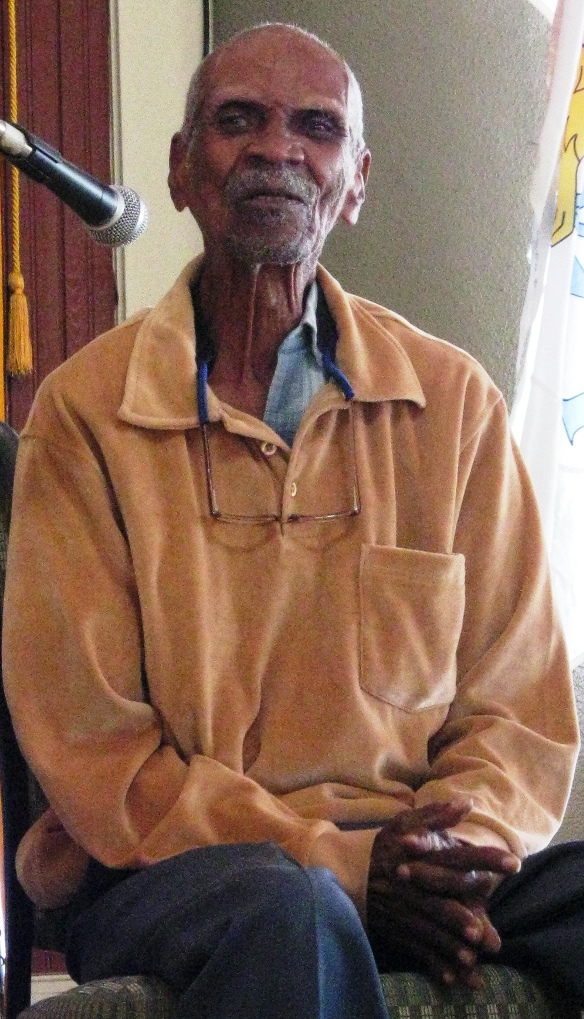 Guy Benjamin, whose name graces the Coral Bay elementary school, died Tuesday at home in Coral Bay, St. John. He was 98.
As word of his death made its way around St. John, friends and family remembered him fondly.
"He was passionate about literature. He was an educator." Yvonne Wells said.
Wells was Benjamin's goddaughter and called him a good family friend.
Cristina Kessler called Benjamin a star.
"He was a gentleman. He was a scholar. And he was a good friend," Kessler said.
Alvis Christian spoke about how Benjamin instilled the need for respect and discipline in those younger than himself. He said that Benjamin also urged those from St. John not to forget their culture.
"That was the thing that really stands out in my mind. He touched a lot of lives," Christian said.
Governor John deJongh Jr. offered condolences to Benjamin's family and friends.
"This life-long educator and author will be sorely missed. Upon returning to the Virgin Islands, he dedicated himself to a career in education. In recognition of his contribution to education in the Virgin Islands, the public elementary school in Coral Bay, St. John, was named in his honor," deJongh said in a press release.
Until recently, Benjamin was out and about attending events and visiting with friends and family.
Born Oct. 18, 1913, at St. John's East End, he told the Source in a 2005 interview that he had his first taste of teaching when he stayed at the East End School for three years after he finished the sixth grade so he could help out with the younger children.
After that experience, he went on to board with a St. Thomas family so he could attend Abraham Lincoln School, later renamed the J. Antonio Jarvis School. He graduated from Charlotte Amalie High School in 1934, the first St. Johnian to graduate from high school.
He taught first at the Horace Mann School in John's Folly, later teaching at the East End, Bethany, Benjamin Franklin and Julius E. Sprauve Schools.
During his years as a teacher, Benjamin helped initiate the first ferry boat service between St. John and St. Thomas so St. John children could attend school beyond sixth grade. Before the ferry started, they had to board on St. Thomas, a luxury he said few parents could afford.
While teaching school, he spent summers attending the University of Puerto Rico before finally heading off to Howard University in Washington, D.C., to get his bachelor's degree. Benjamin came back home to teach for another 15 years before a year's paid sabbatical sent him to Europe.
He came back to St. John to teach for another 15 years before heading off the New York University to get his master's degree. He graduated in 1964.
After his retirement, he moved back to New York for many decades, spending summers on St. John. He finally came home for good around 2000.
He started writing while in New York and has published two books, "Me and My Beloved Virgin" and "More Tales for Me and My Beloved Virgin." The books were reissued in 2000 as a combined volume.
At a Jan. 24, 2009, meeting of the Rotary Club of St. John, he spoke with delight about the election of President Obama, the nation's first black president."
"I have seen the impossible happen," he told Rotarians at the Westin Resort and Villas Beach Café. "The impossible dream has become a reality."
Benjamin said the U.S. was the only place in the world where anyone can be anything they want to be if they have the ability.
A memorial service will be held Tuesday at Emmaus Moravian Church in Coral Bay. Tributes will begin at 9 a.m. with the service starting at 10.