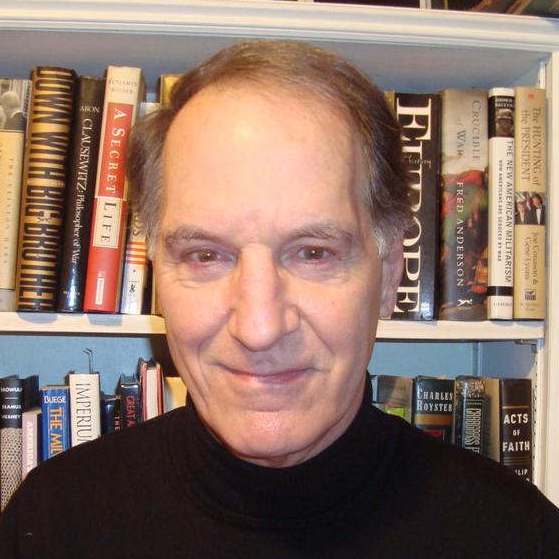 Given the territory's desperate need for revenues, here is an idea. Sell tickets to Senate committee hearings. There can't be a better show anywhere in the Virgin Islands.
See an epic drama played out live and onstage. Just as the stern rises into the night sky before its final plunge into the depths, instead of rearranging the deck chairs on the Titanic, the crew is throwing the chairs at one another.
As the great ship is going under, a crew member yells at another, "Get off of my deck, you loser. I didn't give you permission to be up here." Another one screams, "Hey, I've got a plan for rearranging the deck chairs," but the deck chair supervisor responds, "We see no need for rearrangement at this particular time," meanwhile ignoring the deck chair that just flew over his head.
As the massive vessel slides under, a steward is heard to say, "Sure some mistakes were made, but I don't think this is the time to point fingers."
This would all be pretty funny, except that it's not. Buffoonery, incapacity for serious discussion and an inability to rise above the basest levels of self-absorption are clearly not cost free. Bad times demand serious people, and there aren't enough of them to go around. Or they are drowned out by more strident voices.
There is another cost, one that is on display everywhere in the country. What one sees in the Virgin Islands Senate is often falsely associated with what is labeled "liberalism." There is also a false equation of black people and liberalism, so that the failures of government in the Virgin Islands and other places where whites are not in control are seen as liberal failures.
Possibly the most dramatic example of this misconception is the belief that the Obama Administration is "liberal," and that Attorney General Holder, by virtue of being black, must be also "liberal." It would be hard to prove it by looking at the administration's record on civil liberties.
One of the great achievements of the reactionary right has been to make the word "liberal" a slur. And then to link the word to any public failure produced by those who are defined as being liberals. Reactionaries have succeeded in convincing people of the following equations: black = liberal, liberal= government; therefore any black or public sector failure = a failure of liberalism. Thus, the failures of government in the U.S. Virgin Islands are automatically liberal failures.
This strategy has been so successful that even died-in-the-wool liberals avoid the term, calling themselves "progressives" or avoiding calling themselves anything. It often reminds you of St. Peter at the crucifixion denying that he was a follower of Jesus. "I tell you, I never knew the man." President Kennedy once wrote a book titled Profiles in Courage. If it were published today, it would be a very thin volume indeed.
Because their strategy has succeeded, and liberals have responded defensively, reactionaries have never been forced to describe what exactly was so bad about liberalism. They simply dismiss the "failed policies of the past" without spelling out exactly what those policies were and how they failed. Or, in our Fox-ified news industry, everyone can "cherry pick" some failure and blow it up into an indictment of an entire philosophy, system or program.
On a small scale, the Virgin Islands Senate provides constant opportunities to employ the term "liberal idiot" and, a big favorite, "reverse racism" to demonstrate the incompetence and venality of government. All of this despite the fact that there is little that the Senate does that can be labeled liberal.
So here are two responses to this problem of false labeling. First, the reactionary right and its allies should be obliged to explain exactly how the liberal governments, policies, values and systems that produced the greatest economic boom in history, created a vast middle class and opportunity for poor working people to move into it, freed older people from fear of destitution and getting sick, freed black people from the semi-slavery of segregation, reduced poverty, provided affordable educational opportunities to poor young people and financed and built the world's best educational system, provided labor protections that made workplaces safe, cleaned up a rapidly deteriorating industrial environment through the Clean Air and Clean Water Acts, extended hard fought rights to minorities, women, the handicapped and, most recently, gay people, built a public infrastructure and park system that was the envy of the world, and restored a devastated Europe after World War II, got everything wrong and ruined the country.
Liberalism has hardly been without flaws. Nothing is. Liberals have been too indulgent of the deficiencies of unions, failed to challenge a norm of victimization in minority communities, and placed too much faith in public spending as a solution to problems. But within a context of the achievements listed above, these failures pale in significance. We are a flawed species. The solutions to most problems have side-effects and downsides. And we work through imperfect institutions.
And this brings us to the second response, the supposed achievements of triumphant reaction. We have now had more than 30 years of full-blown reactionary politics and government in the United States. The modern reactionary movement gained full force with the election of Ronald Reagan in 1980, a critical turning point in the history of our country. Clinton and Obama have merely represented brakes on the pace of reactionary change.
When we examine the consequences of reactionary policies, the right's need to deal in abstractions becomes clear. Just as it is possible to link the list of liberal achievements to specific policies, programs, laws and values, so is it possible to connect the following outcomes to reactionary approaches and policies.
In three decades, we have experienced slow economic growth, deindustrialization, extremes of income inequality that are now seen only in countries like Mexico, Brazil and Russia, a deteriorating physical infrastructure that is an increasing national embarrassment and a competitive handicap, a militarized society in which few serve but everyone is required to worship the military, declining respect for all institutions, except the military, increased corporate control of all aspects of life, a mass media that is so awful as to constitute an international joke, and a politics that is increasingly grounded in mutual hatreds and dominated by vast amounts of money from unknown sources or from extremely wealthy individuals who often seem to be crooks of some kind.
These are the fruits of illiberalism and reaction. Although the Virgin Islands now experiences the toxicity of reactionary talk radio and has been dealt a body blow by the recession, it has also been spared to some degree. In places like Wisconsin, neighbors no longer speak to neighbors based on political divisions. In Florida, whites openly refer to President Obama in racist language. Immigrants live in fear in a number of states.
Nobody knows where this will end. But it does seem clear that this election is a seminal one. If Mitt Romney is elected president, he will certainly have a Republican controlled Congress and also give the far right control of the Supreme Court and the federal judiciary for decades to come.
Being off the radar screen may be of great value to the Virgin Islands, but the territory is also a target of convenience. A majority of nonwhite citizens, a "bloated" public sector, strong unions, a dysfunctional legislature and weak institutions are a reactionary dream. The temptation to make the Virgin Islands a "laboratory" for its "free-market" solutions would be almost irresistible.
The logical – but not-so-obvious – response to this threat would be for the Virgin Islands to become more "liberal," rather than moving to the right to prove its fealty to the new order. Being more liberal would mean making government really work for the people of the territory, making it easy to start and run a legitimate small business, putting children ahead of the desires of the teachers' union and educational bureaucracy, building social cohesion and openly challenging all forms of bigotry and exclusion, achieving transparency and moving to a legislature that will not be the idea for a television sit-com.
A tall order, but worth considering given the alternatives.