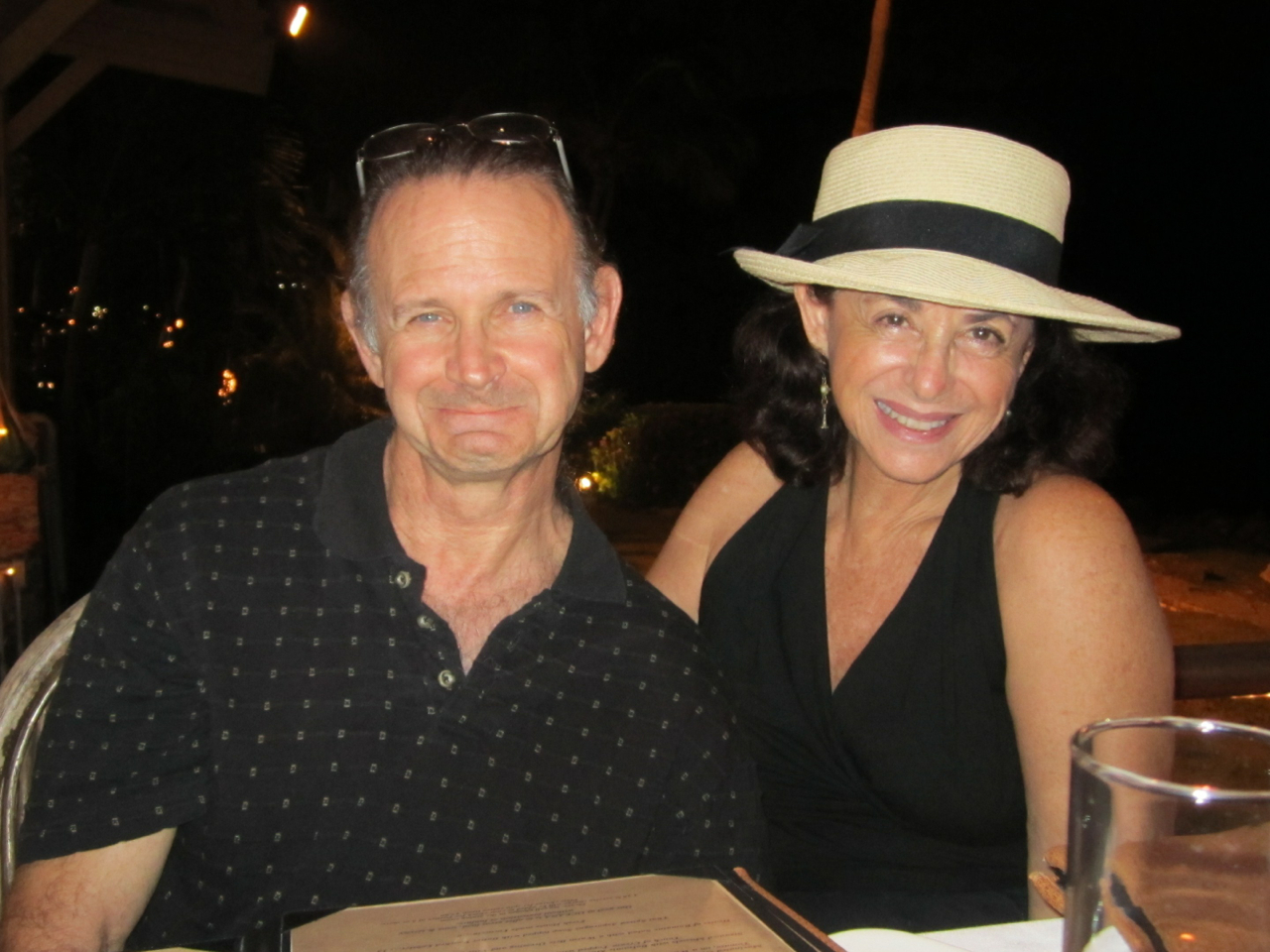 Don't look for grass between Judith Slosky's toes. She's been traveling all her life, place to place and career to career.
She has spent much of the last 30 years in the Virgin Islands, where she's held positions in private business, in non-profit initiatives and with the government.
Born in Colorado and raised in California, Slosky – with her husband Gary Rosenthal, a major constant in her largely changing world – arrived in St. Thomas in 1978 as sales representatives for swimwear. Soon they were developing sales regions in the Caribbean for the Speedo company.
Her feet thus wet, Slosky took the plunge into the tourism industry, working seven years for Royal Caribbean Cruises. Most of that time, she said, was spent as a "community liaison" in St. Thomas. She said she helped to create the GIVE program, a philanthropic outreach for the cruise line. She was also involved with its Crown & Anchor Society Club. Rather like a Captain's Club at an airport, the Crown & Anchor, located in a Charlotte Amalie passageway, was open to member cruise travelers who wanted a comfortable place to relax during their day ashore.
When Royal Caribbean decided the Club wasn't cost effective, Slosky transferred to a sales job on board the Explorer of the Seas, where she spent a year as "future cruise coordinator and loyalty ambassador" promoting repeat sales.
While she may be good in sales and marketing, it isn't the area she chose originally, nor is it her husband's.
"We're both social scientists," she said. But, she added, "I keep switching my field."
Slosky said she earned her bachelor's degree in sociology from the University of California, Los Angles, with a focus on community psychology.
Her degree, coupled with her community outreach talents, has opened doors for Slosky in the world of non-profits. She served as executive director to the then-fledgling Community Foundation of the Virgin Islands, from 1992 to 1995. Starting in 2002, she said she has been "active in the disability rights arena" and has a certificate from the National Association of Social Workers naming her Citizen of the Year for 2005. She was appointed to the Development Disabilities Council by Gov. John deJongh, and also served on the Virgin Islands Advisory Panel to Special Education.
Most recently, Slosky has been working with the V.I. Tourism Department, as part of its Greeters Initiative. "It's a very beneficial program," she said. She spent the past season stationed at the head of Main Street, wearing a bright orange shirt and a big badge reading "Ask me."
Some travelers are looking for directions to a particular store, or to a public restroom, or advice on where to shop or lunch. Some have questions about island history and culture. While most are English-speaking, Slosky said her passing knowledge of a couple of romance languages frequently comes in handy.
She took a year of French at the University of the Virgin Islands and "normally on Sundays I study French." She also taught herself Spanish with books and tapes, and said "I'm conversant in pretty polite Spanish."
Slosky's wanderlust started early. Her first job out of college involved traveling between Los Angles and Helsinki. "I discovered a love of travel and of getting to know other cultures," she said.
Where has she gone?
Well, "I have not been to Cuba, I have not been to Australia or New Zealand, I have not been to the Adriatic regions." But ask her again in 10 years, and she may have covered those too.
She and Rosenthal now have a home in San Clemente, Calif., and divide their time between it and St. Thomas.
"I love being here from November to April," she said. "There's a life here, there's an energy here."
Supporters of a number of community projects, she and her husband are active members of the Hebrew Congregation of St. Thomas and are regulars at fund-raising functions throughout the winter and spring.