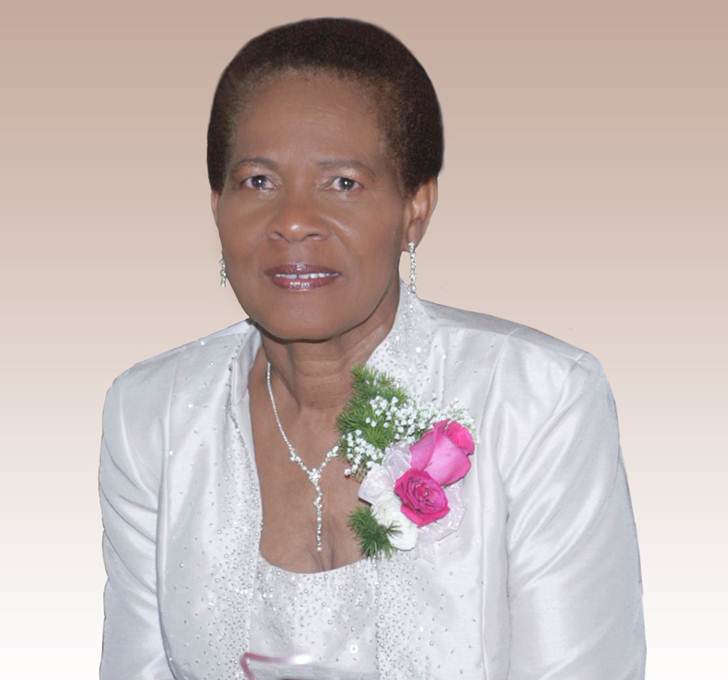 Dorene E. Carter, Ph.D., RD, of Estate Whim, St. Croix and Miami, Fla., passed away on Wednesday, May 2, in the presence of her loving children. She is being welcomed into heaven by her parents Remo Gittens and John Carter; siblings Charles Waterman and Tyrone and Jean Carter; nephews Dosycar Gem Carter and Charles Waterman Jr., and close friend Dolores O'Reilly.
Dorene's loving spirit lives on in her children Shomari, Kalila and Jarel Moorehead; and grandchildren: Zion Moorehead and Keesan and Brianna Pascal.
She is also survived by daughter-in-law, Kimberly Washington Moorehead and son-in-law, Benney Pascal; uncle, Otto Gittens; aunt, Isabel Gordon-Alves; brothers: Douglas Carter Sr. and Denis Carter; sisters: Dolores Carter-Brown, Dorothy Carter and Rigmor Barron; stepsisters: Sylvia Ross Talbot, Clarissa Ross-Lewis and Gertrude Ross-Jones; in-laws: Beryl Carter and Thomas Barron; nieces and nephews: Earl, Dolores and Donald Waterman, Andrea, Sharon, Charlene, Erica and Verena, Douglas, Denis, Shiniqua, DeRhoda, Shiniqua D., Kareem;, Adelaine, Aredious, Titus Jr.; Lorilyn, Jermaine, Vonzola, Rodena and Thomas Jr. Other survivors include many great-nieces, great-nephews, and cousins.
Dorene is also survived by special friends: Cheryl Ross, Julia Pankey, Janet Isles, Gloria Arnold, Hyacinth Nesbitt, Unise Tranberg, Lomist Limbacker, Daisy Alexander, Georgette Alexander, Jessica Thorpe and family, Congresswoman Donna Christiansen, Deanna Garcia, Janet Beckles, Vernell Britton, Morris Moorehead, Martika Mendez and family (FL), Monique Rigaud and family (Fla.), Lt. Governor Gregory Francis, Claude O. Markoe Class of 1962, the sisters of Alpha Kappa Alpha Sorority, Delta Zeta and Mu Gamma Omega chapters, and many, many others whose lives she touched with her loving spirit.
Dorene was the director of Consumer Services under Governor Cyril King. She also worked as a nutritionist for the Virgin Islands Department of Health and the Virgin Islands Department of Human Services. She was also a member of the Virgin Islands 4th Constitutional Convention and a member of the Virgin Islands Board of Education. Dorene was the publisher of Dr. Carter's Daily Diet Guide, Dr. Carter's Caribbean Diet Digest, the Caribbean Digest Magazine and "Portraits of Historic St. Croix: Before and After Hurricane Hugo." She also founded the Child Health and Nutrition Access Project (CHANA Project).
Funeral services will be held at 10 a.m. on Friday, May 11, at St. Paul's Episcopal Church. In honor of Dorene's vibrant spirit, we are asking attendees to wear cheerful colors (no purple).
Arrangements have been entrusted to James Memorial Funeral Home.