From the covered deck of Club Comanche, a tiny, high-pitched voice shouted triumphantly, "I did it!"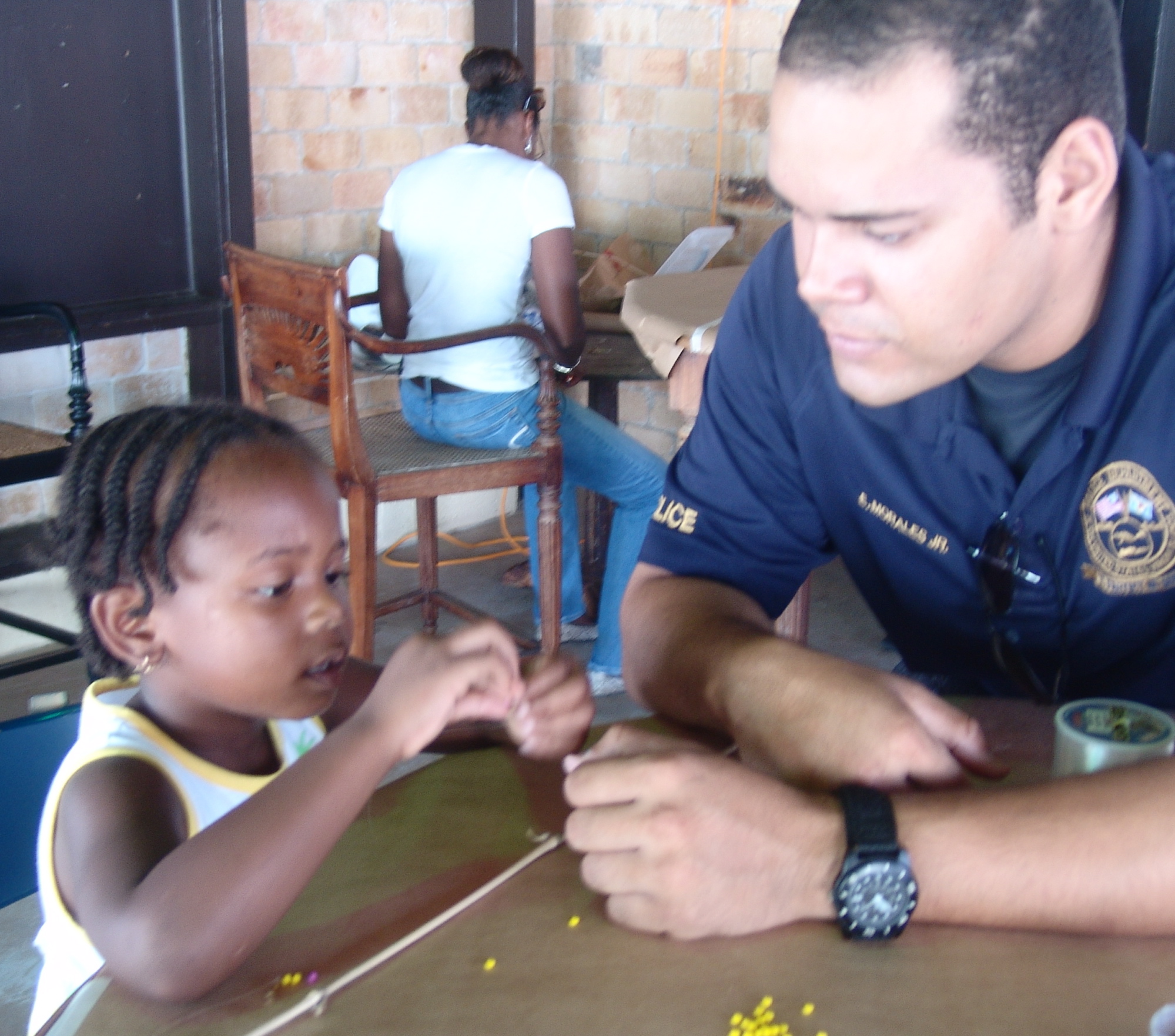 Three-year-old Kinisha Barnes threw her hands in the air and repeated her cry, "I did it!" as V.I. Police Officer Emanuel Morales sat beside her and smiled.
Kinisha was one of a handful of children taking part Saturday in an arts and crafts workshop sponsored by the police's Christiansted Bike Unit. The department teamed up with the Christiansted Restaurant and Retail Association and local merchants for the event. Kinisha was congratulating herself for stringing another bead onto the necklace she was creating.
According to Sgt. Robert Matthews of the Bike Unit, the event had several goals. Foremost was helping the community children to learn a sense of accomplishment by creating craft work out of simple materials. That feeling of achievement can help a person go a long way in life.
"When you get that feeling that you've done something, it makes you come away feeling you can do whatever you want to do in life," he said.
The event also gives children a positive interaction with police. Matthews said he often gets frustrated when he hears parents threaten children that they will have the police come arrest them if they don't behave.
"First of all, we don't arrest children," he said. "And we want kids to think of us as someone who is there to help them, not to scare them."
The bike unit's goal is create a safe environment in Christiansted, not just for children or for shoppers in the business district, but for the businesses themselves, he said, so that Christiansted can be a welcoming community for residents and visitors. To that end, the unit teams up with local groups to offer events such as Saturday's workshop.
Food town provided refreshments for the event, he added, and Club Comanche provided the space.