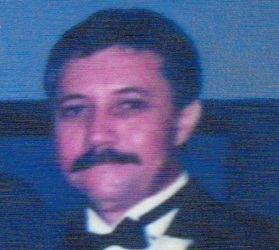 Juan Rijos Jr. (Junie) died on March 30 in Ft. Lauderdale, Florida.
He leaves to mourn his son, John Rijos Staples; daughter, Emerly J. Rijos; mother, Dolores Rijos. sisters: Carmen Paraliticci and Luz M. Kimmel; brother, Julio Rijos; nephews: Nestor A. Paraliticci Jr., Carlos A. Paraliticci, Alex White, Sam Kimmel, Walter Kimmel and Julito Rijos; nieces: Mayra Phipps, Karena Kimmel and Chandra Figueroa; sister-in-law, Julie Rijos. brothers-in-law: Nestor A. Paraliticci and Phillip Kimmel; aunts: Epifania Guadalupe, Demencia Guadalupe, Maria Guadalupe, Fif Guadalupe and Norma Lebron; cousins: Luz Luis, Betty Vidal, Gladys Sanchez, Ginny Guadalupe, Elizabeth Drew, Regina Guadalupe, Vitin Guadalupe, Papo Guadalupe, Cuto Morales, Hector Guadalupe, Javier Guadalupe, Freddie Pimentel, Carmen Lupe Cuencas, Pilar Rijos, Lydia Rijos, Maritza Rijos, Peter Rijos, Luis Marrero and Palmira Thurland; special friends: Yvette Torres, Mariita Pena, Dario and Estela, and Chris Persaud; as well as other relatives and friends too numerous to mention.
There will be a viewing held at 10 a.m. followed by a funeral service at 10:30 a.m. on Wednesday, April 11, at the Holy Cross Roman Catholic Church. Interment will follow at the Kingshill Cemetery.
All arrangements are by James Memorial Funeral Home Inc.