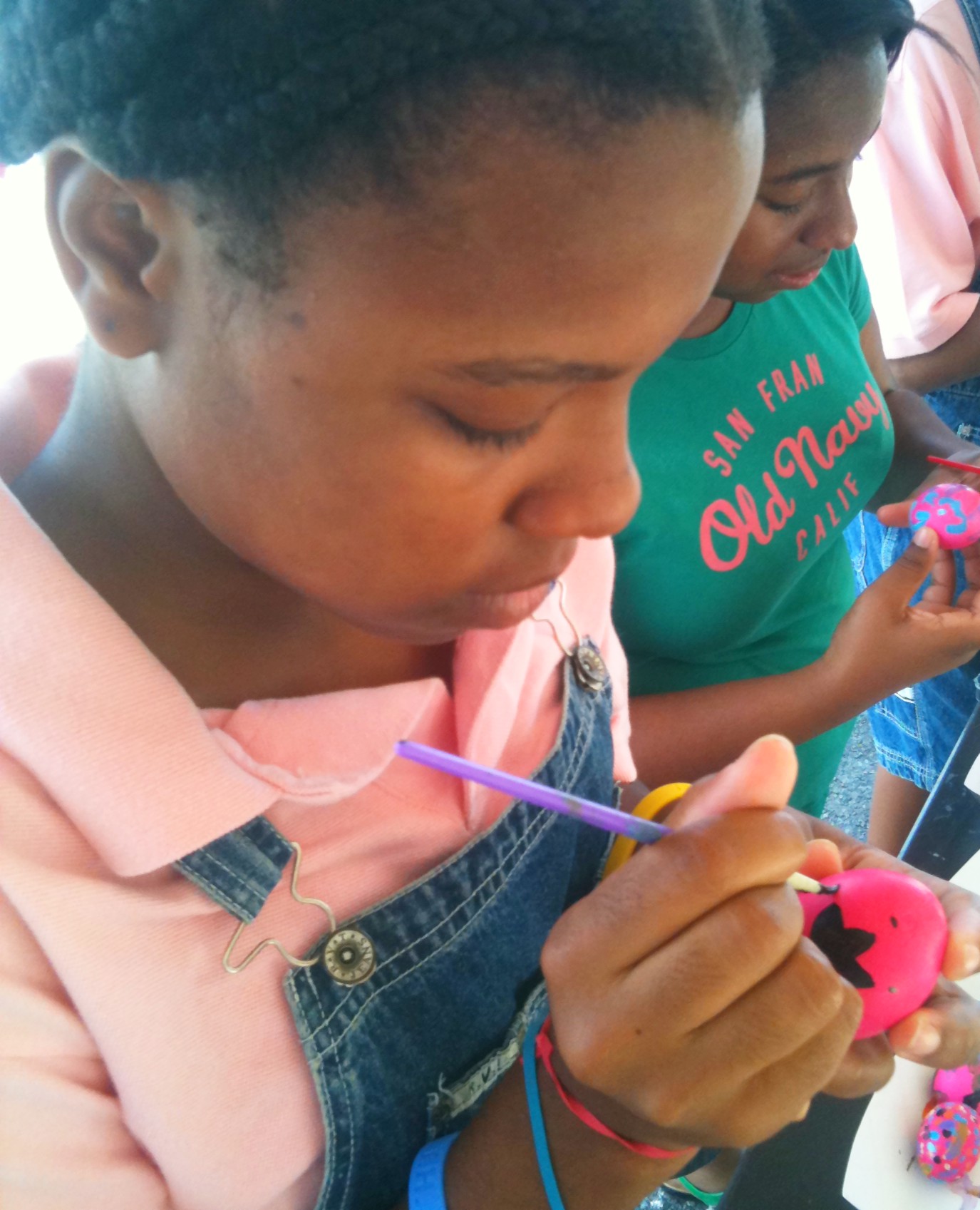 None of the children scampering around the V.I. National Guard's Lionel Jackson Readiness Center in Estate Bethlehem Saturday had enlisted in the armed services – of course, not, they're all kids. Some of 'em weren't even scampering; they were confined to strollers.
But as the children of military families, they're part of the Guard just the same – subject to stresses and problems that others in the community never experience. Saturday's Easter Egg Hunt Extravaganza was part of the VING's effort to make the families of its members feel part of something bigger than themselves.
"You're looking at the next generation of the National Guard," said Adjutant Gen. Renaldo Rivera, watching as dozens of children scampered in the sunshine and taking part in a variety of traditional games.
Military families face a set of challenges that are unique to their situation. Family members can be deployed to trouble spots around the world on little notice, and spend a lot of time training for those kinds of missions. Even the best adjusted child faces issues that aren't shared by their schoolmates and others in the community. But Rivera pointed with pride to his family support team as "one of the best in the country" for helping families make the adjustments needed to thrive as part of the nation's military.
"If the families aren't comfortable, we can't be comfortable," he said.
April is celebrated as "Month of the Military Child" by the Department of Defense, and Saturday's event was part of that recognition organized by the 104th Troop Command.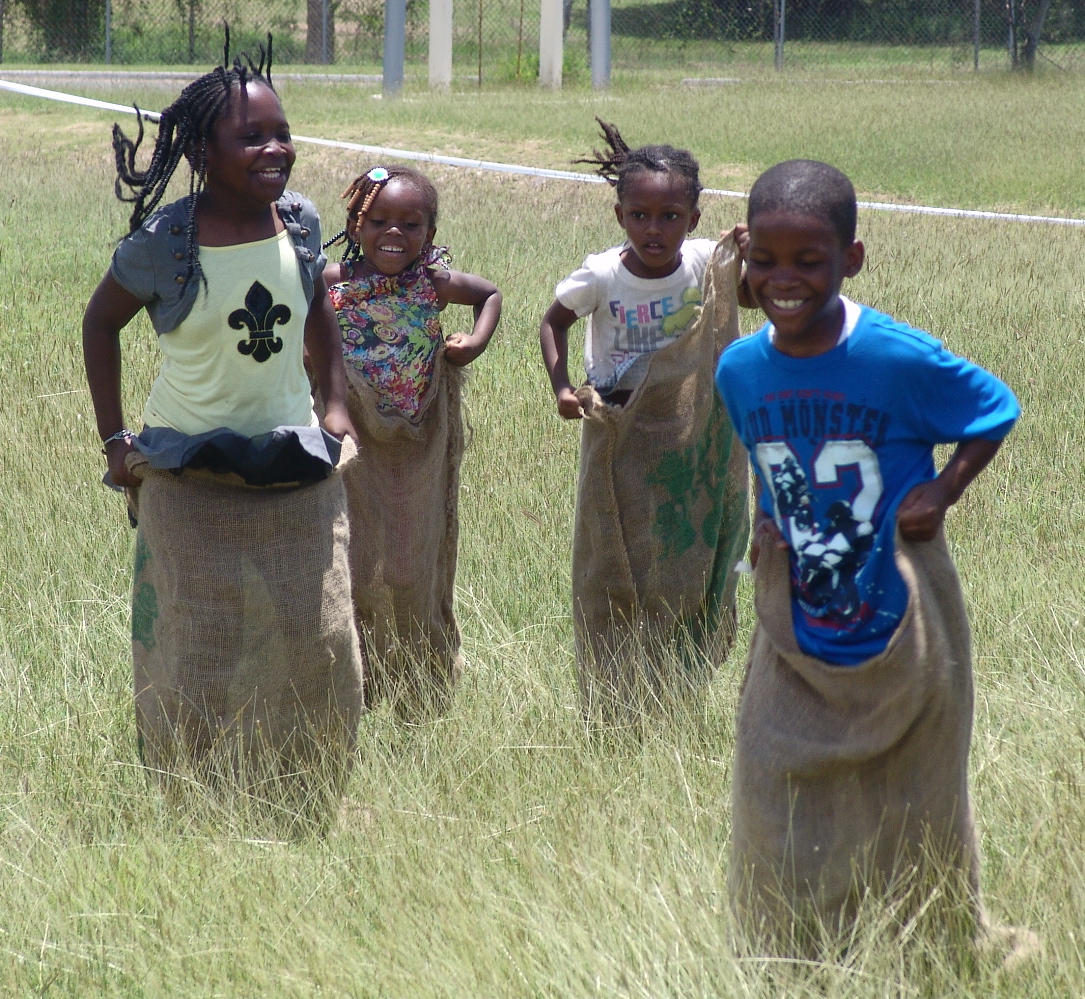 Along with a craft table, ball pit, and bouncing castle, the children took part in musical chairs, potato sack races, three-legged races, bean bag tosses, relay races, and more under the direction of Jay Jay the Clown, and of course, the grand finale – the Easter Egg hunt itself.
Food and beverages were also provided.
The National Guard Youth Development Program serves children from 6 to 18 years of age, providing them with opportunities to develop their physical, social, emotional and cognitive abilities. Activities sponsored by the program include youth camps, teen-leadership retreats and community service projects.
And then there are events like Saturday's Egg Hunt, which Rivera called "part of the fun."