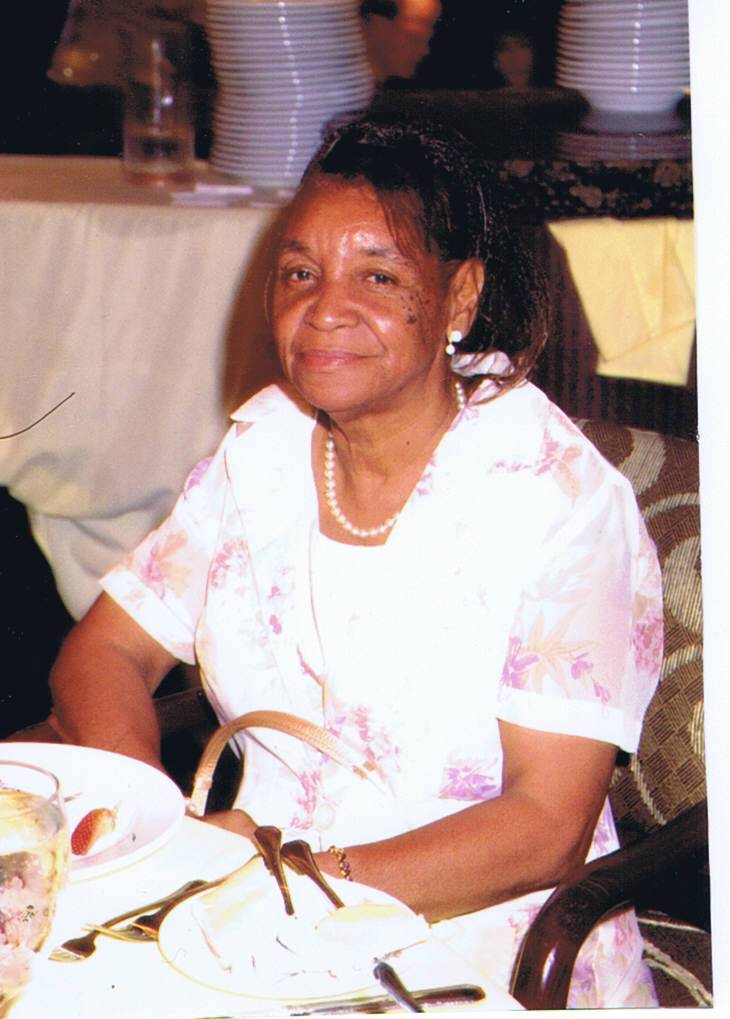 Elita Lanclos Rogers, better known as "Girlie" and "Ma," died on March 22 in Orlando, Florida. She was 74 years old.
She was survived by son, Calvin Vanberverhoudt; daughters:
Denise L. Blyden, Sharlene Diggs and Jacqueline Walker; son-in-law, David C. Blyden; brothers: Austin Joshua, Henry Lanclos and Pedrito Lanclos Sr.; sisters: Rena Joshua, Rita Donovan, Marietta Gilbert and Inger Lanclos; sisters-in-law: Eleanor Joshua, Florie Lanclos and Bernice Lanclos; brother-in-law, William Gilbert; grandchildren: William Richardson, Roshawn Richardson, Risa Diggs, Jay D. Diggs Jr., Victoria A. VanBeverhoudt, Janelle Walker, Denis Weekes Jr., Brittney Weekes, Ariella Weekes, Arielle Weekes, Amethyest Walker, Aliyah Bruno and Janae Walker; great-grandchildren: Kiera Allwood, Aniya Thompson, Jaden Emmanuel, Nadia Weekes, Brianna Gedeon, Semaj Anderson, Jamari Carthon, Khalik Carthon and Sophitia Carthon; special friends: Ramon Felix, Leah Lewis, Bernice Marcelli, Eleanor Scatliffe and Dolores Taylor; special niece, Laurine Drake; as well as other relatives and friends too numerous to mention.
A first viewing will be held from 5-7 p.m. on Friday, March 30, at Davis Funeral Home Chapel. A second viewing will be held at 9 a.m. followed by a funeral service at 10 a.m. on Monday, April 2, at Nisky Moravian Church. Interment will be at Nisky Moravian Cemetery.
All arrangements are by Davis Funeral Home, 774-1464.