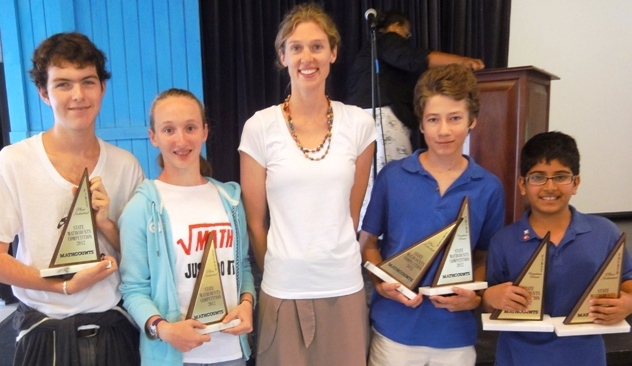 The Virgin Islands State MATHCOUNTS competition was held Thursday, and four mathletes emerged victorious to will represent the territory in the national competition May 11 in Orlando.
Top scorer Ethan Dean of Country Day; second-place scorer Sierra Van Allen of Country Day; Nicholas Midler, third place from Antilles School; and Manav Thadani, fourth place from Antilles, will make up the V.I. national team.
Country Day coach Rachel Newman will accompany the team to Orlando.
MATHCOUNTS is a national program designed to improve math skills among U.S. students.
Local sponsors of the MATHCOUNTS are St. Croix Mid-Isle Rotary Club, St. Thomas Rotary Club I and II, and the Department of Education.
For more information on MATHCOUNTS, visit www.mathcounts.org.