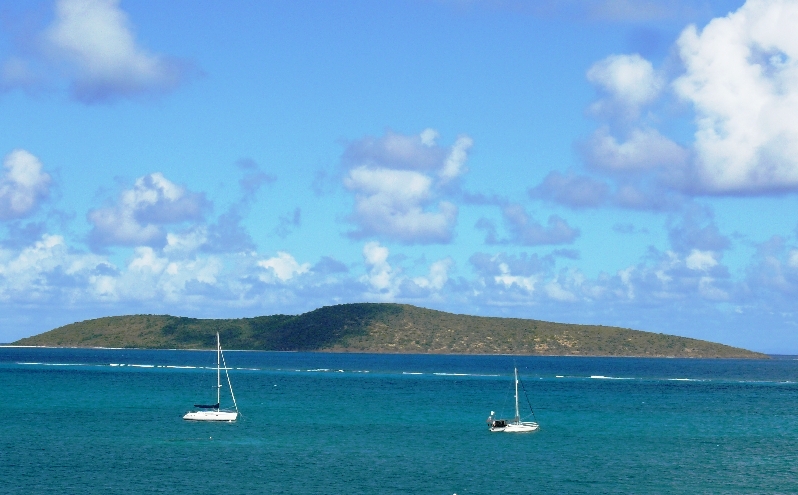 After considering public comments from 2004-05, the National Park Service has a draft management plan for Buck Island Reef National Monument and the public is invited to come learn about four proposed management strategies for the monument, March 28 and 29 in Christiansted.
The Buck Island meetings will be from 6 to 8 p.m. in the NPS offices in the former U.S. Post Office building and historical slave market. Please use the entrance on Company Street and Church Street. Free parking across the street at Fort Christiansvaern will be available for meeting attendees.
The Park Service is asking the public to comment on the proposed alternatives contained in the draft General Management Plan during the official comment period that runs through May 1. Comments may be made by attending one of the public meetings or via public letter, with forms available at the park's website www.nps.gov/buis.
The entire GMP document is available at the website or at the Christiansted Park Headquarters.
The GMP and accompanying Environmental Impact Statement will serve as the guide for the park's protection and management over the next 15 to 20 years, according to a statement from NPS.
Park officials will present an overview of their planning efforts since 2004 at the meeting and describe proposed management alternatives, according to a statement from Park Superintendent Joel Tutein.
Both nights will have the same agenda, with an open house from 6 to 6:15 followed by a presentation by the park superintendent, comments for the public record, and more open house time.
Buck Island Reef's General Management Plan is 25-years old and does not address the boundary expansion, contemporary resource threats, or recreational activities near coral species that were listed as threatened in 2006, according to the Park Service. In 2004, NPS conducted public meetings to gather input for a new GMP, and presented preliminary management alternatives to the public in 2005.
More than 400 comments were received from the public and are addressed in the current draft GMP.
In 2006, Elkhorn and Staghorn corals were listed as threatened species under the Endangered Species Act. The draft GMP calls for specific management zones that accommodate different types of uses and access to Buck Island, such as boating, swimming, snorkeling, SCUBA, sunbathing and hiking, but still allow for recovery and growth of endangered and threatened species.
The GMP is required to address current environmental threats like bleaching, disease, overfishing and pollution and to prepare for future problems facing the Virgin Islands' marine resources, like sea level rise and ocean acidification.