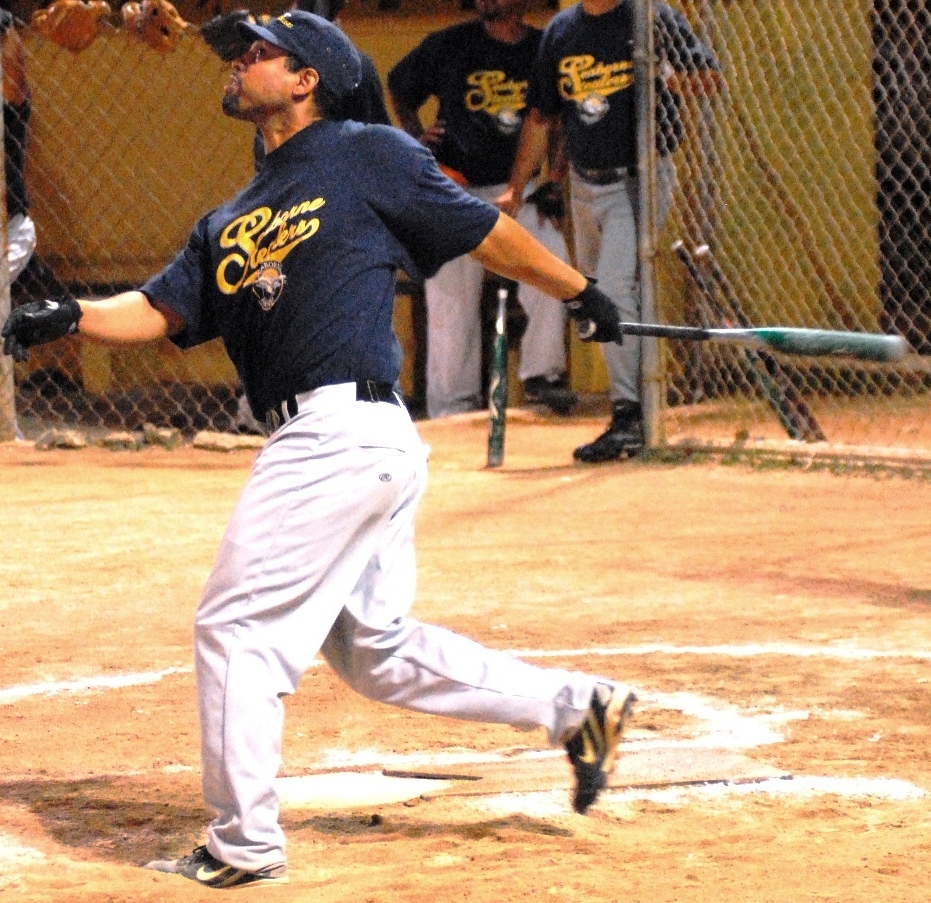 The Seaborne Stealers ace Sam Ramos limited the powerful National Guard Hummers lineup to just one run over the first four innings and his defense turned two key double plays as the Stealers beat the Hummers, 11-8, in a winner's bracket Bob Owens playoff game Tuesday night at the D.C. Canegata ballpark.
With Ramos in full control on the mound, his offense got going in the bottom of the first inning, plating four runs on a three-run homer by Eric Flynn and a sac fly by Freddie Pimentel to take a lead they would never relinquish.
A solo shot by Mervin Mills got the Hummers on the board and they trailed 4-1 after two innings.
The Stealers extended their lead to eight runs in the bottom of the third as they erupted on a three-run shot by Ronald Schjang and solo homeruns by Pimentel and Flynn.
The score would stay 9-1 until the top of the fifth when the Hummers got back in the game in a hurry. They reached Ramos for five runs on a three-run blast by Arthur Canaii and solo shots by Mills and Dennis Carter to close the gap to three runs at 9-6.
A two-run home run by Enrique Soto in the bottom of the sixth extended the Stealers lead to 11-6.
The Hummers made a bit of noise in the top of the seventh, but could only come up with two runs as the Stealers triumphed, 11-8.
Ramos got the win on the hill for the Stealers, while Roy Vialet took the loss.
Top batters for the Stealers were Flynn (2 for 2 with a homerun and four RBIs), Schjang (2 for 3 with a homerun and three RBIs), and Soto (2 for 4 with two RBIs).
For the Hummers, Mills was 2 for 3 with two homeruns and two RBIs, and Canaii went 2 for 3 with a homerun and three RBIs.