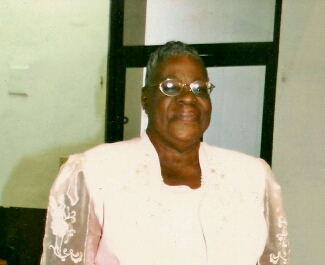 Leonore Robles-Gumbs died on March 6 at the Roy Lester Schneider Hospital. She was born on Feb. 24, 1932, to Lionel Robles and Idalia Martinborough. She was 80 years old.
A viewing will be held at the Memorial Moravian Church from 9-10 a.m. on Friday, March 23, with funeral services at 10 a.m. Interment will be at Western Cemetery No. 1.
She is survived by daughters: Mildred F. Hodge, Octavia Gumbs-Millwood, Gloria Gumbs and Alexis Gumbs- Richardson; sons: Eugene Gumbs, Jeffery Gumbs, Vincent Benjamin and Lemuel Benjamin; sons- in-law: Leslie Hodge and Trevor Richardson; and sisters: Ina Newton-Coram, Norma King-Krigger, Una Cousins, Irene Michaels-Griles, Elvera Michaels, Regina Robles-Rosario, Jean Robles-Wiltshire, Joan Robles-Williams, Joyce Robles-Potter, Lorraine Francis, Gertrude Robles-Plaskett, Ethel Robles-Joseph and AnnMarie Robles-Lettsome.
She is also survived by brothers: Ralph Phillips Jr., Elridge Robles, Lionel Robles Jr. , Winston Robles and Angel Robles; uncle, JamesMartin Borough; special friends: Evelyn Foy, Jose James, Ruth Vanterpool, Kenneth Pratt and Maria Bailey; 30 grandchildren; 48 great-grandchildren; and 4 great-great grandchildren; as well as many more relatives and friends too numerous to mention.
Arrangements are by John Thomas Memorial Chapel. Interment will be at Western Cemetery No. 1.