It was all right there in the smiling face of Burton Hansen Jr. The 19-year-old was talking about what he liked about taking part in Special Olympics, which were held Saturday at St. Croix's Renaissance Park. He liked running, he said, and he liked getting his ribbons.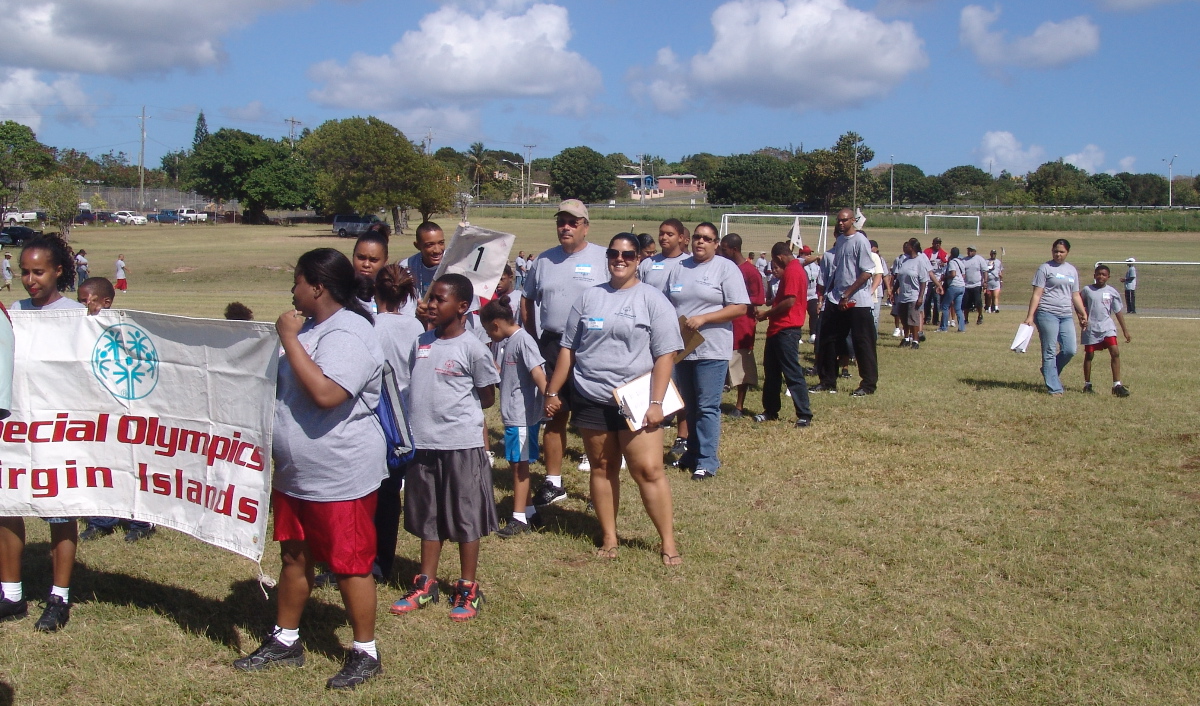 Asked if it was fun to be out competing with his friends, the smile on his face stretched even broader as he said, "I have friends!"
The sun, which had been shining all morning, couldn't have beamed any brighter. For the athletes and volunteers who take part in the annual Special Olympics, it's all about having the chance to be real, to serve, and to participate. Again and again Saturday, people used the same word – opportunity.
Sabrina Szubart, a staff member of the Queen Louise Children's Home, was on hand to cheer on one of the home's residents.
"I love to see our residents getting the opportunity to get out there and compete," she said.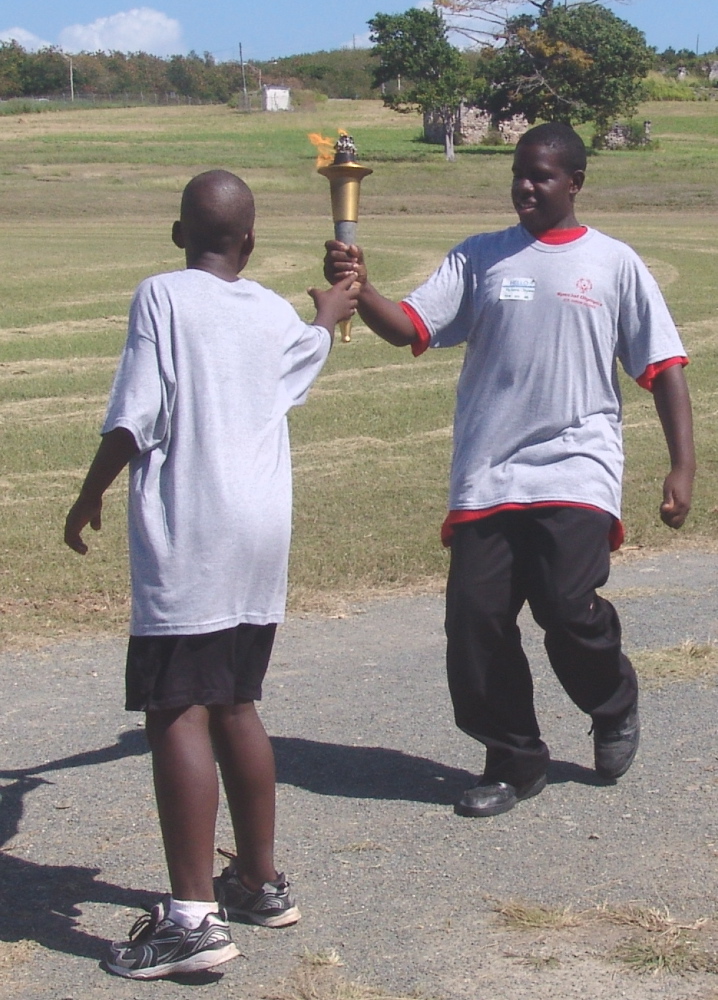 "It means giving them the chance to compete in a fair and equal way with their peers," said Lorraine Cadet, who was there to support students from Juanita Gardine Elementary School where she teaches. "It gives them the same opportunity other kids get."
"That's what this is about," said Janice Lee, who heads up the St. Croix Special Olympics. "It gives them an equal opportunity to take part in Olympic style sports."
Saturday was St. Croix's special athletes' day to shine. In two weeks, on March 24, the St. Thomas/St. John Special Olympics will be held. Then on May 12, the champions from the two districts will meet at Renaissance Park on St. Croix to select the territory champions, Lee said.
Before the competition got under way, the athletes were led in a parade by a Jr. ROTC color guard, the drum unit beating out a martial rhythm. After brief presentations, there was a torch relay in which four athletes carried the games' burning torch around the track. Then the athletes took the Special Olympics pledge: Let me win, but if I cannot win, let me be brave in the attempt.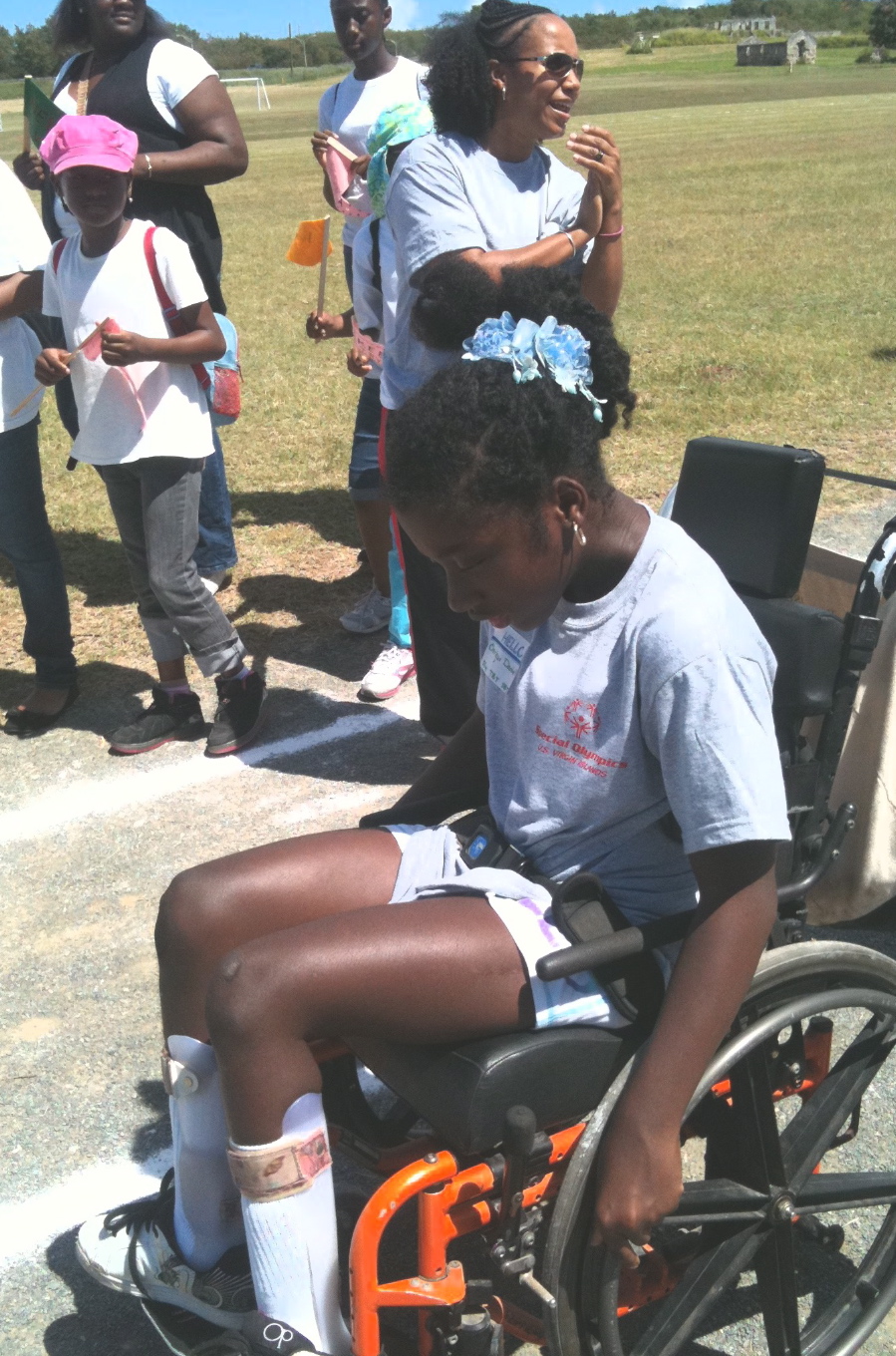 True to that pledge, the participants seemed more interested in getting their chance to charge down the track or hurl a ball than about winning or losing, although they were definitely happy when they won.
Chelque Daniel rolled her wheelchair determinedly down the bumpy track to make it to the finish line first. Afterwards, with a shy smile, she confided to reporters that she could have gone faster if she had to.
The athletes were cheered on by dozens of volunteers who came to help keep things organized, to support the athletes as needed, and to provide the encouragement and support that the athletes they see on TV get. Throughout, music played by volunteers from St. Croix Central High School floated above the gathering.
The volunteer cheering section included a host of local dignitaries, including Miss St. Croix, Diedre DuBois, Lt. Gov. Gregory Francis, Congressional Delegate Donna Christensen, Maj. Gen. Renaldo Rivera of the V.I. National Guard, a host of commissioners, including Albert Bryan, Chris Finch, and Henry White, VITEMA Director Elton Lewis, and senators Sammuel Sanes, Terrence "Positive" Nelson, and Ronald Russell.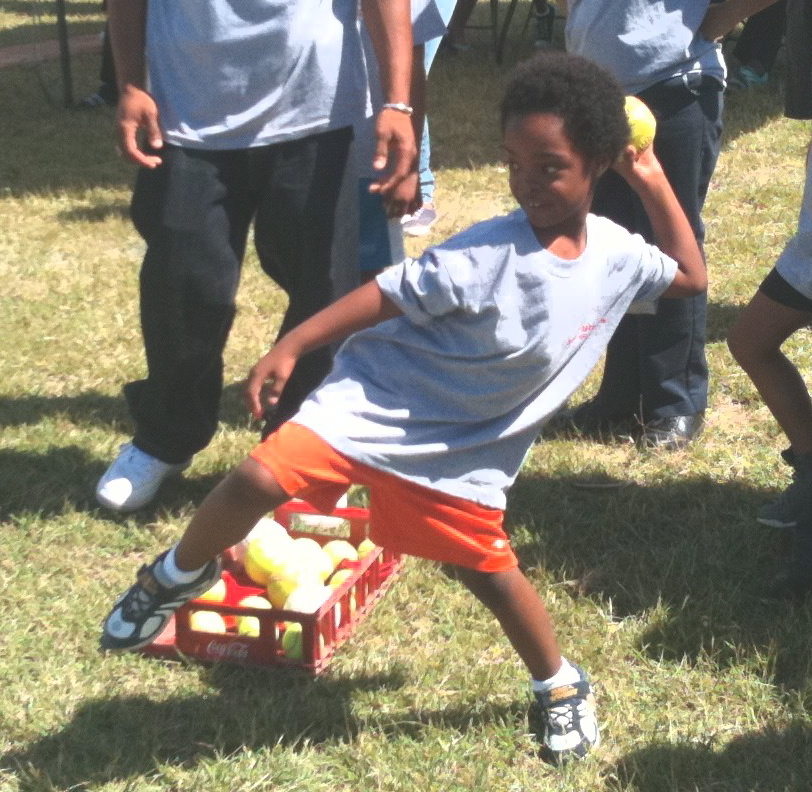 Sanes presented medals to the contestants who mounted the podium.
"Everyone here is having fun," Sanes said. "Everyone is taking part in the activities. Everyone here is a champion."
Even better than that, they were champions who have friends.