More than two dozen people gathered Tuesday night in Sen. Sammuel Sanes's office to discuss the future of fuel in the U.S. Virgin Islands. When the discussion was over, it appeared the future will contain more discussions, but that was all right with everyone there.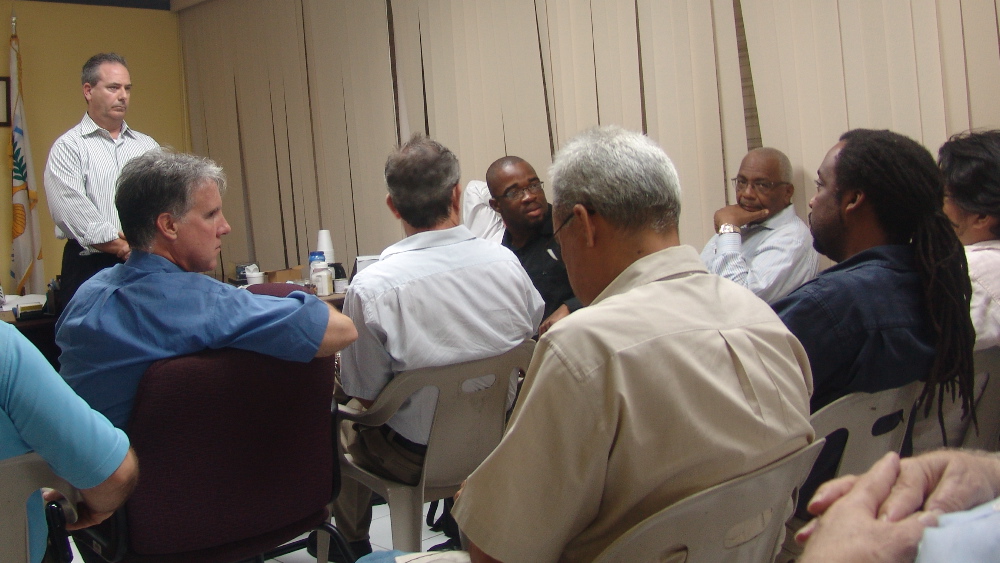 "This is an opportunity… said Sanes, who emphasized he was not endorsing any particular solution, company, or direction. "I'm a layman bringing information to the public so we can share ideas."
Those attending included officials from the Water and Power Authority, the Energy Office, Carib Energy LLC, Wärtsilä Caribbean, members of Sanes staff, and other interested people.
Greg Buffington, president of the Texas-based Carib Energy LLC, said that in building its business of providing liquefied natural gas to Caribbean islands, it had initially passed on the territory.
"We hadn't looked at the U.S. Virgin Islands much because Hovensa was sitting here on St. Croix," Buffington said. That all changed when the oil company announced it would close the refinery. The decision created "a whole new opportunity," he said.
Carib Energy supplies liquefied natural gas throughout the region in containers that don't require a large, complex offloading facility or a re-gasification plant. Natural gas is abundant and significantly cheaper than petroleum. In fact, Buffington said, Carib could start delivering 40-foot cryogenic containers of the tanks of LNG by early September. The heavily insulated, double-walled containers can keep the LNG cold enough to remain liquid for 260 days, he said.
But there will be costs associated with switching equipment, and even if WAPA had decided to definitely go in that direction, it couldn't be accomplished all at once. The utility is still looking at alternative fuel options and their costs, and Carib couldn't provide LNG in a great enough volume to supply all WAPA's needs. However, Buffington said the company could provide enough to allow WAPA to convert part of its generating units, thereby saving money and approaching a full conversion in "baby steps."
Rodney George, a vice president of the international energy company Wärtsilä, said even though the territory might not be ready to convert to natural gas, in the meantime, there's a lot that can be done to make the generators more efficient.
WAPA's generators operate at about 23 or 24 percent efficiency, George said.
"You're using an expensive fuel and you're burning it inefficiently."
If the territory can't afford to convert to LNG right away, George said, at least it can replace part of its generating capacity with more efficient plants, slashing the amount of fuel used to create the same energy and thus lowering utility bills.
"You can save a lot of money by employing more efficient technology," he said, adding that he didn't mean that WAPA should abandon its older units, but use them to supplement newer, more efficient generators during peak times.
The discussion, which began at about 6 p.m. and continued until 8, broke down into discussions about technical issues, financing, and approval from various agencies: the financial issues seemed as complicated in their way as the technical ones.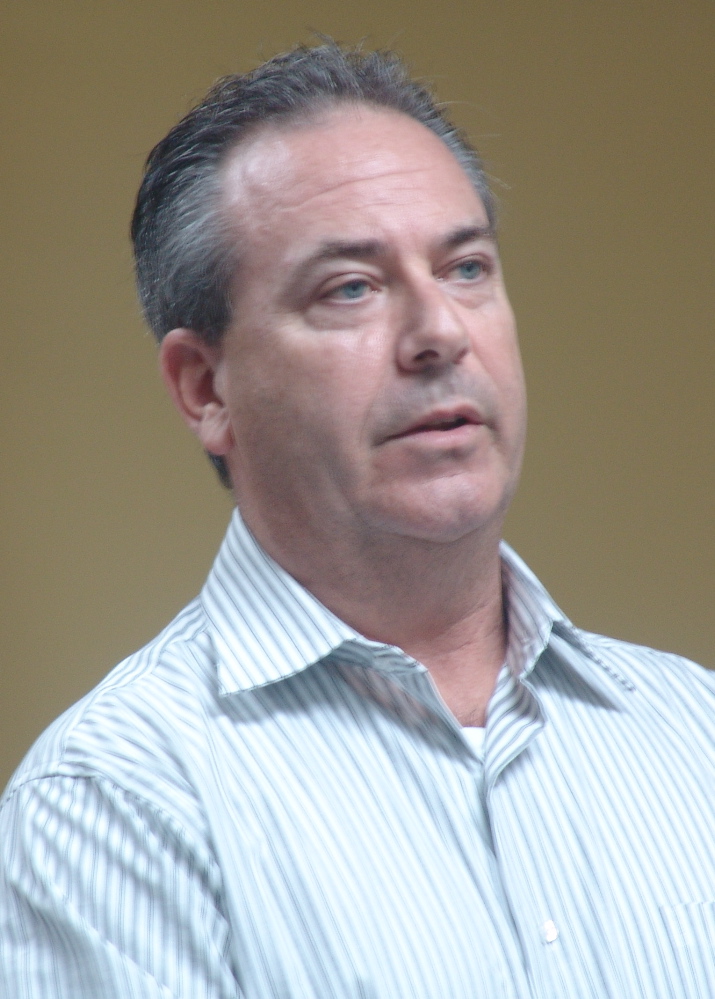 WAPA Executive Director Hugo Hodge, joining the discussion by speaker phone, said participants need to be careful not to make commitments or endorsements. When the authority decides on a path and issues a request for proposals, it has to be a level playing field.
"We don't want any other companies to say it wasn't a fair competition," he warned.
Karl Knight, director of the V.I. Energy Office, and WAPA board member Gerry Groner both said more discussions are needed to go over technical issues and analyze the options. That said, Tuesday's meeting was a good start, they agreed.
"This was the beginning, a chance to bring us together," Sanes said. "We laid the ground work for going forward, but there are no silver bullets."