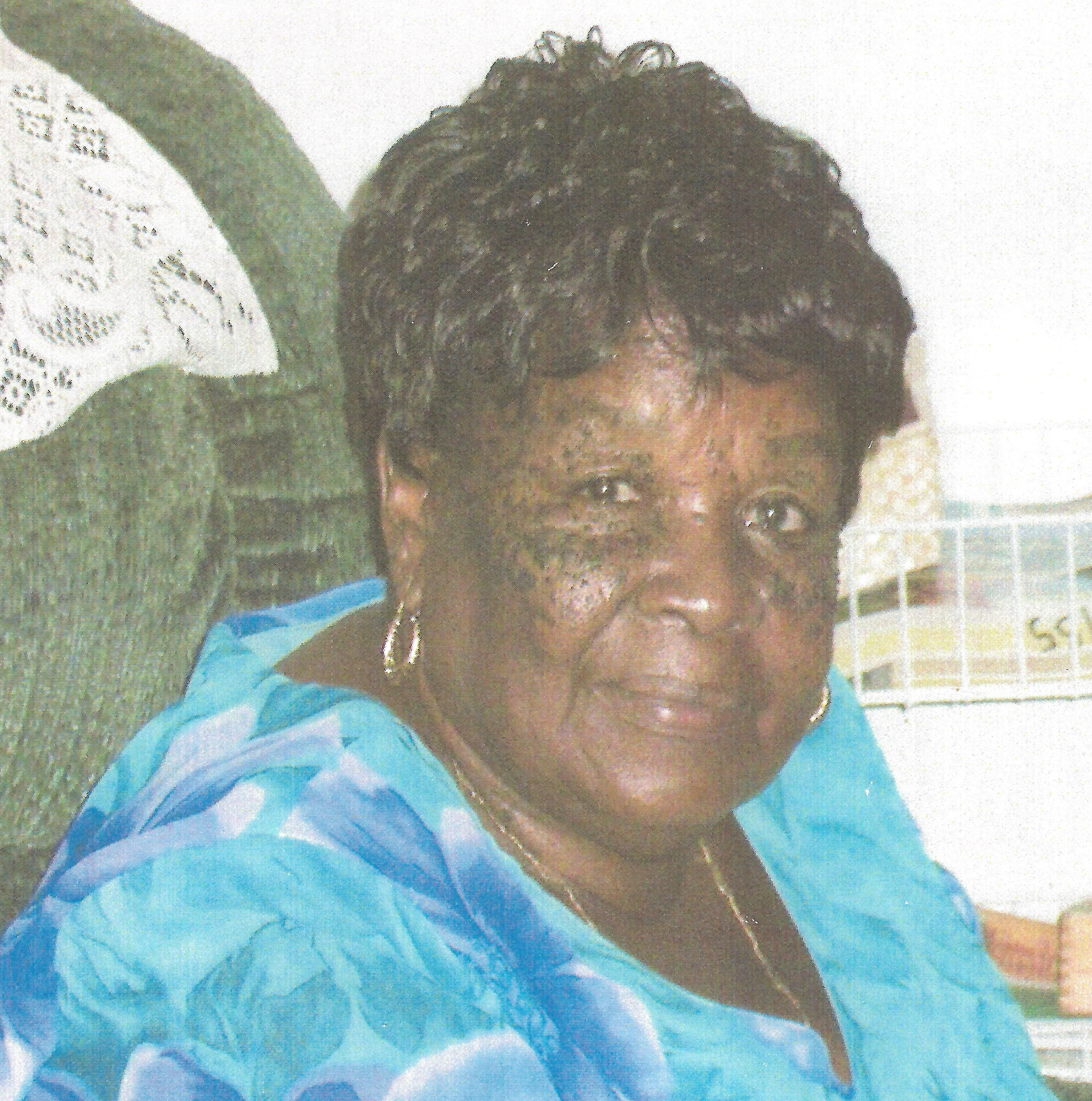 Catherine Laurencin, also known as "Ms. Katy," of Estate Mt. Pleasant died on Feb. 24, at her residence. She was 77 years old.
She is survived by her children: Francis Laurencin, Linus Laurencin, Michael Laurencin, Augustus Laurencin, Gloria Laurencin, Marcellus Laurencin, Rumina Laurencin, Atacha Patricia Laurencin; grandchildren: Dion Roberts, Danover Sealy, Udra Malcolm, Kimberly Felix, Kasha Toby, Finnel Edwards, Ryan Regis, Ashel Henry, Augustus Laurencin Jr., Yasmin Laurencin, Catherine Heywood, Lisa Felix-Bropleh and Kimery Felix; nieces: Scholasticia, Mary-Magdeline, Catherine, Veronica, Anthonia, Veronica, Matina, Sherlie, Celine, Josephine, Juletta, Ustia, Marilyn, Yolanda, Magdeline, Angelina, Sophia, Yolanda, Laura, Tanisha, Tresa, Venesa, Wendy and Natakie; and nephews: Hyacinth, Aubrey, Anthony, Felix, Allen, George, Hazel, Clyde, Polinus, Robert Jr., Cidnie, Eric, John, Kenroy, Steven, Larry, Mark, Joseph Jr., Gill, Nicholas Jr., and Bertran.
She is also survived by sisters: Rose Jn Charles, Sheila John, Marina Edwin-Henry, Magdeline Edwin and Thecla Edwin-Bailey; brothers: Louis De Leon, Benadick Edwin, Peter Edwin, McDonald Edwin and Nicholas Edwin; sisters-in-law: Josephin Leon, Anthonia Edwin, Delia Edwin and Rene Edwin; brothers-in-law: Bernadin Bailey and Wilfred John; daughters-in-law: Mary Laurencin, Julie George and Silvia Laurencin; son-in-law, Alvin Randolph; close friends: Mr. Hunt and family, Mr. Rosmand and family, Luz James and family, Ruthline Frederick and family, Bernadine Bailey and family, Gilbert Donelly, Mary Mondeze, Dylan Smith and family, Cam, Ms. Celia, Yvette Maynard and family, Rachael, Earl, Georgina, Mira Matial, Marie Andrews, Georgina Lacane, Theodosia Christopher, Cassandra Simmonds and Magaret Duval and family; as well as other relatives and friends too numerous to mention.
A viewing will take place at 9:30 a.m. followed by a funeral service at 10:30 a.m. on Tuesday, March 6, at St. Ann's Catholic Church. Interment will be at Kingshill Cemetery.
All arrangements are by James Memorial Funeral Home Inc.