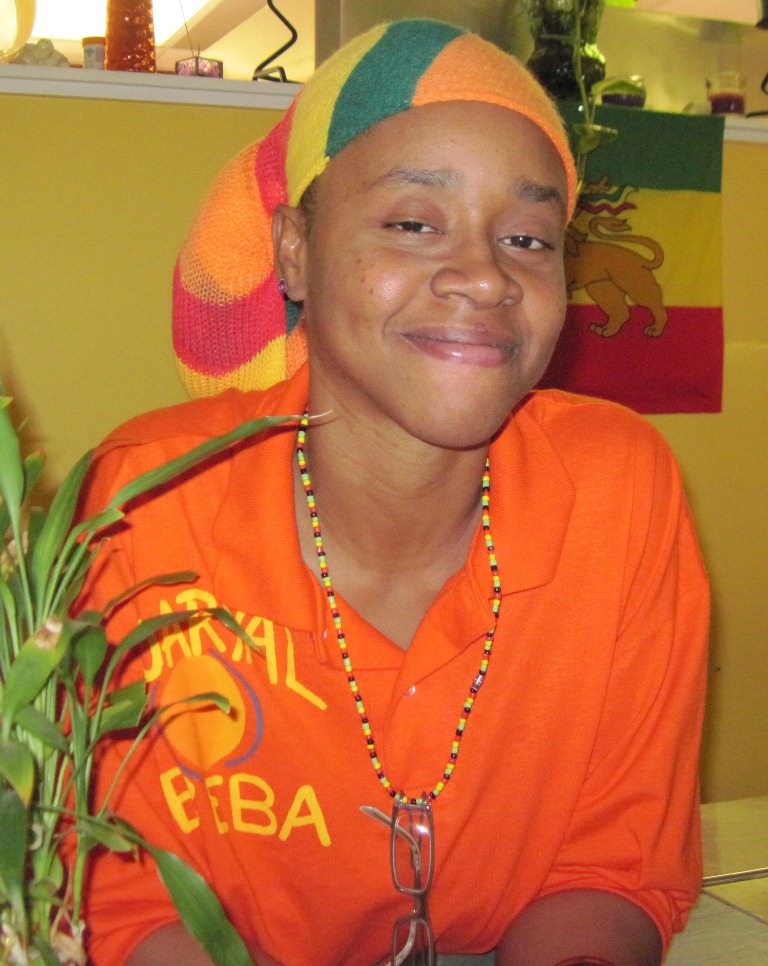 Tonia Tyrell is on a mission to ensure that people eat healthy food. With that goal in mind, in October 2011 she opened Roaryal Abeba, a vegetarian and vegan restaurant in St. John's Palm Plaza shopping center.
"Relax, come in, get some food. That's the vibe," she said.
The name means royal flower in Ethiopian, a nod to Tyrell's interest in Rastafarianism.
While many people take out their lunches and dinners, Roaryal Abeba has two round tables perfect for dining in. The portions are generous and Tyrell said it's likely you'll have enough left over from your lunch to have for dinner.
The menu changes daily depending on what's available, but Tyrell shops at places like the Bordeaux farmer's market on St. Thomas, from St. John farmers and from down island locations to make sure she gets the freshest ingredients.
You won't find any processed foods at Roaryal Abeba – just interesting dishes like fried cauliflower, veggie lasagna, steamed veggies and drinks made of whatever fruits are in season.
Tyrell does have to buy some of her supplies from St. Thomas suppliers, she said, but hopes that she'll even be able to make her own tofu in the future.
She adds lots of healthy foods like flax and oat bran to her dishes to make them even healthier.
"I put a whole lot of nutritional stuff in even when it's fried," Tyrell said.
Spices and herbs are her friends, and she uses them liberally to bring out the best of her ingredients.
She said that if you have special dietary needs let her know and she'll cook up something to suit you.
Tyrell, 33, said she always loved to cook. She learned it at home from her mother and father, Brenda and Arlington Tyrell.
Cooking is still a family affair with her parents and siblings, "Ali" and Trevor often pitching in at the restaurant.
As a child, Tyrell remembers going fishing with her father to catch the day's dinner.
"My father showed me to make use of what you have and be thankful," she said.
She got lessons in eating what's on her plate from her godmother, Silvilah Williams.
"She told me even if you don't like it, eat it because it's good for you," Tyrell said.
Born in Puerto Rico to St. John based parents, Tyrell went to Julius E. Sprauve School before graduating from Fairfax High School in Virginia. She went to college in California, came home to work in the hospitality industry and had two children along the way.
She's not keen to talk about her personal life, but really opens up when discussing Roaryal Abeba.
"This has been a flower in the making," she said.
Roaryal Abeba is open Monday through Saturday from noon till dusk or even up till 9 p.m. if there's food left. Reach Tyrell at 677-0497.