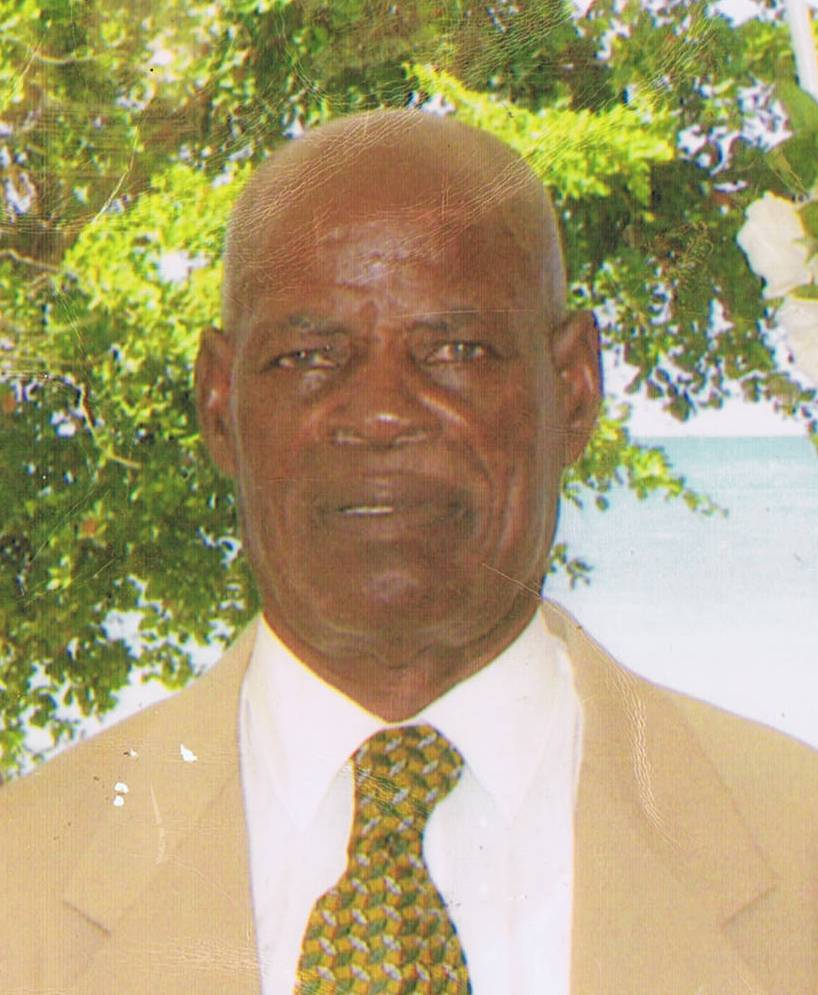 Alvido Cameron, better known as "Wellington" or "Camie," of Skove Gade died on Feb. 4. He was 82 years old.
He is survived by his wife, Edith E. Cameron; daughters:
Glennis Cameron Baptiste and Dawn Cameron Smalls; sons: Daren "Chicken", Derick and Paul Cameron; grandchildren:
Irwin and Shane Williams, Dean Baptiste Jr. and Maliki Cameron, Ny'Keashau, Ky'Neashau, Kianna, Jahnya, DeJanē and Ja Dan; great-grandchild, Nirvanna T. White; sons-in-law: Dean Baptiste and Paul A. Smalls; daughter-in-law, Jacklyn Cameron; sisters:
Emeline Smith, Zelma Stoutt and Eileen Thomas; aunt, Idalia Barry; uncle, Elisha Frazer; sisters-in-law:
Irene Gonzalez, Edris Donovan, Marilyn Pickering, Elaine Richardson and Eunice Cameron; brothers-in-law: Gladston, Malvin and Kevin Barry, and Ludrick Thomas; stepbrothers: Wendell, Leandro Godfrey, Roosevelt and Frederick Donovan; stepsister, Vianca Dawson; special godchildren: Kelvin Gonzales, Dale Frett and Gloria Hodge; special friends: The Reverends Neville Broodie, Wycherley Gumbs, H. Clifton Niles, Joseph Lloyd, Peterson Joseph and Sylwyn Vanterpool; Justin and Thomas Turnbull, Mr. Joseph aka "Buck;" Leonard Lawrence and Leo Emmanuel, Ottley Flax, Maria Ayala, Warren DeWindt, Lucille Beazer, Sezelee Reovan and the entire Methodist Church family; special cousins: The children of the late Alfred and Alexander Cameron, Rebecca Callwood and Jane Ann Hodge; as well as many nieces, nephews, other relatives and friends too numerous to mention.
There will be a first viewing held from 5-7 p.m. on Friday, Feb. 17 at Davis Funeral Home
Chapel. A second viewing will take place from 9:30-11 a.m. and a funeral service at 11 a.m. on Saturday, Feb. 18, at Wesley Methodist Church. Interment will be at Eastern Cemetery.
All arrangements are by Davis Funeral Home, 774-1464.