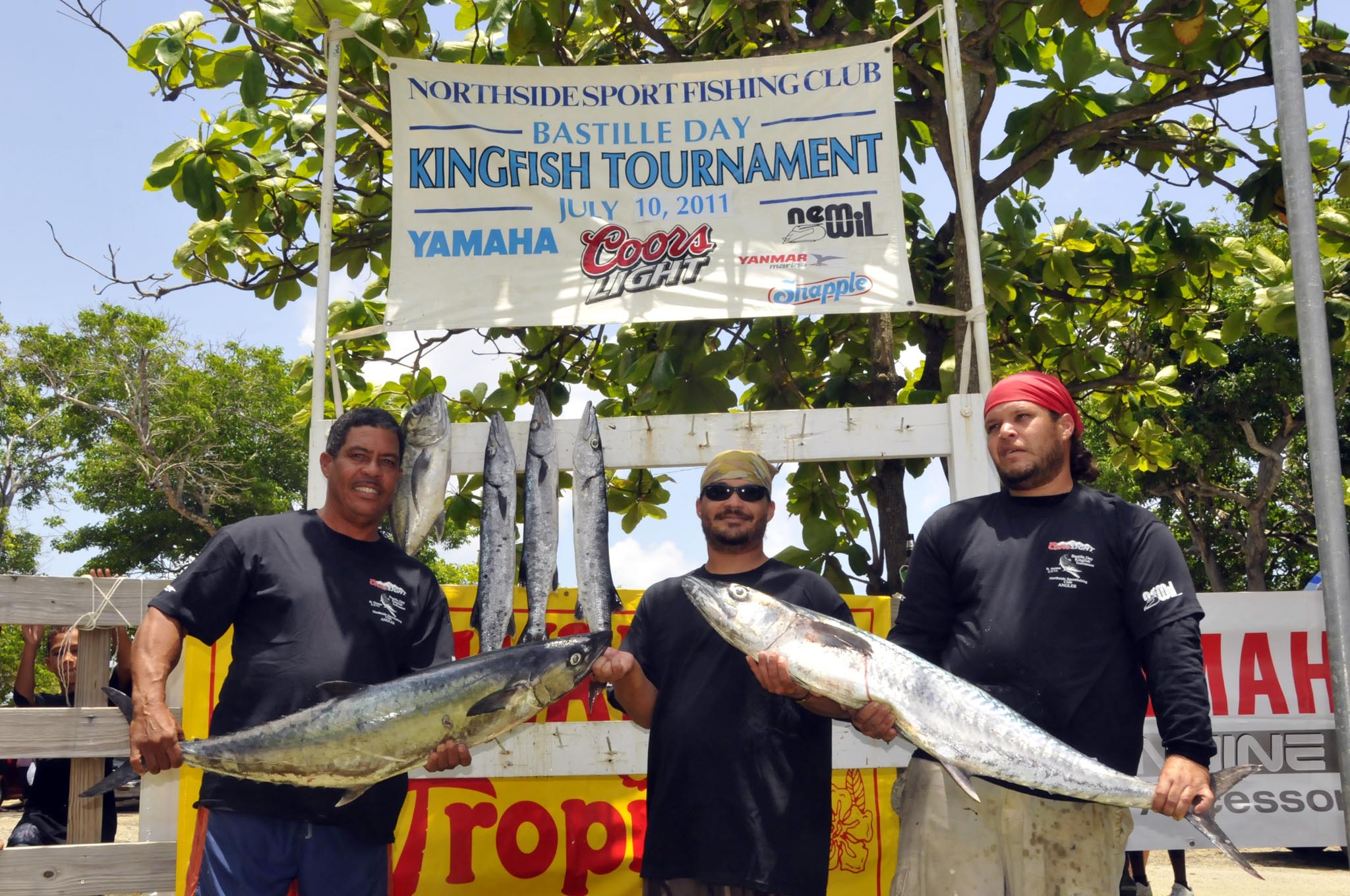 The Annual Bastille Day Kingfish Tournament — the one day inshore tournament that offers the best prizes and attracts more participants than any other of its kind in the Virgin Islands – will take place at Hull Bay, St. Thomas, on Sunday, July 15.
First organized by the Northside Sportfishing Club in 1987, last year, it attracted 213 anglers, including 34 junior anglers, aboard 62 boats.
Ernest Quetel Sr., of St. Thomas, reeled in the Largest Kingfish, a 27.38-pounder, aboard the Rambo 27 Alpha-Q. Quetel took home many prizes, which included $2,000 in cash. In addition, there are a dozen more prize categories that include Best Boat, Best Captain, Best Male, Best Female, Best Junior Male, Best Junior Female and other fish species such as Largest Jack, Barracuda, Bonito and Mackerel.
The fishing starts at 5:30 a.m. and ends at noon when the beachside party begins at Hull Bay, with food, music and fun lasting right up until the time of the awards ceremony.
The Annual Bastille Day Kingfish Tournament is one of many activities that celebrate French Heritage Week in July. As well as being a day of fishing and fun for the whole family, it benefits a variety of local organizations.
For more information, call 998-0854.