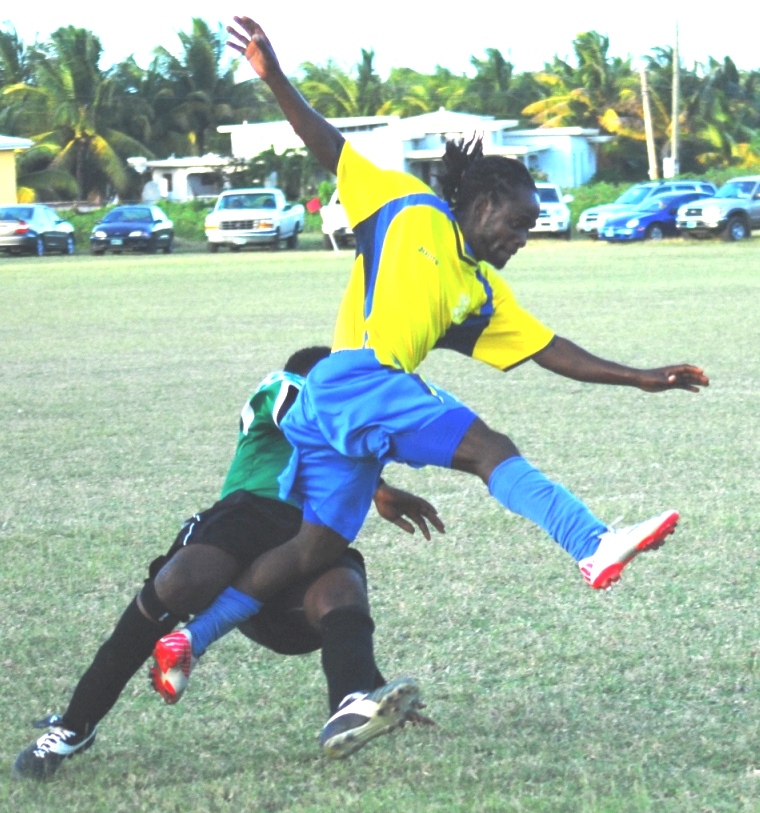 Unique got a late goal from super-sub Keith Cornelius to break a 1-1 tie and beat Chelsea, 2-1, in the early game. Later, Helenites exploded for two late scores to beat Skills, 2-0, in USVI Soccer Association League action Sunday afternoon at the Owen Schjang ballpark in Estate St. John.
Unique 2, Chelsea 1
The top-three team got all it could handle from one of the league's lower ranked squads in a match that saw both teams fight to a scoreless match at the half. Third-ranked Unique drew first blood in the second half when Gary Daniel found the back of the nets in the 51st minute.
The Chelsea squad made it even in the 67th minute on Jamie Rance's goal.
The teams battled on even terms over the next several minutes before Cornelius punched home the game winner for Unique in the 80th minute.
Helenites 2, Skills 0
The League leading Helenites dominated play in their match against Skill in Sunday's late game, but it was another late scorer. With seven minutes left to play, the match was deadlocked at 0-0.
The Helenites were on the attack throughout the second half, but the Skills squad fought hard and their goalie made some outstanding saves.
The pressure began to take its toll as the clock wound down, and the fatigued Skills defenders began to falter. The game winner came in the 84th minute off the boot of Tremain Paul.
Garrick Mathurin iced it with an insurance goal in the 88th.
The soccer action continues on Saturday, Feb. 11, at 4 pm at the ballpark.