New and old techniques came together Saturday in a whole body approach at the Health Fair and Blood Drive. The fair is sponsored annually by the Rotary Club of St. Croix Harborside, Rotary Club of St. Croix, and St. Croix Rescue.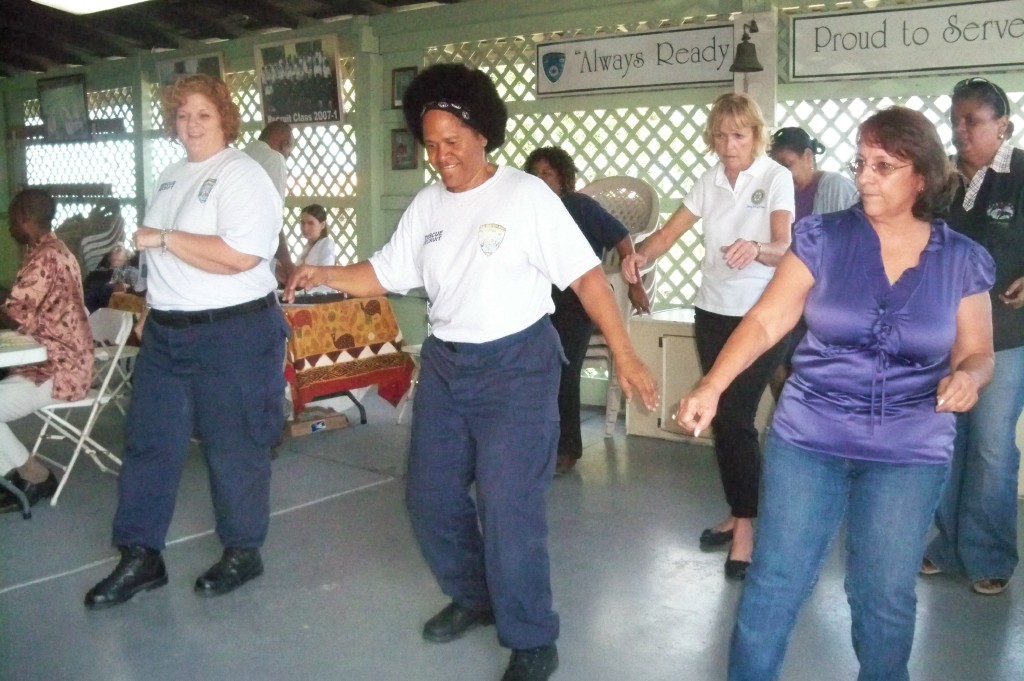 Liz Goggins, Rotarian and public information officer for St. Croix Rescue, said the fair is important because it serves the people in the community who need it the most. "Fairs could be the only time some people get tested."
At St. Croix Rescue Academy at Five Corners, people had the chance to get the usual free screenings – blood pressure, glucose, and cholesterol – that the sponsors have provided for seven years.
This year, participants also tried out the hottest fitness craze, Zumba, led by Colleen Quinn, fitness instructor at Curves St. Croix. Maria Delvalle and Eufrosina Delvalle said they loved doing Zumba. Eufrosina said she had her doubts about enjoying it because of a bad knee. Participants then registered for a free week of workouts at Curves.
Acupuncture was administered by CommuniChi owner, Serena Sundaram. She holds a Master of Science degree in Oriental Medicine. The people appeared relaxed and calm during their stress and pain relief sessions.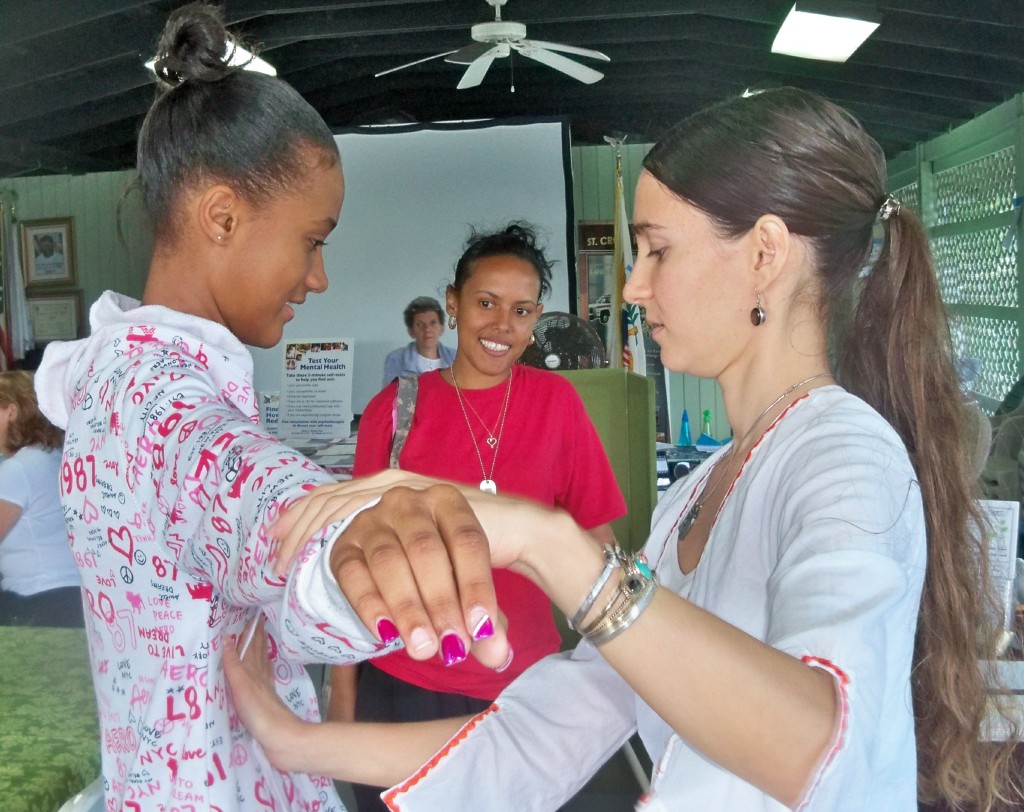 Meridian Autonomic Testing (MAT) was performed by Jaime Edwards, a holistic lifestyle consultant. She did a muscle testing technique based on acupuncture points located on the surface of the body. The testing was non-invasive. The points she pressed on related to systems, organs, and glands, and from the information gathered, she made determinations about nutritional requirements that could be met with whole food and herbal concentrates.
Folks met one-on-one with John St. Rose II, a homeopathic practitioner, learning how to detoxify their liver, kidneys, and large intestines.
Dale Kline, a registered dietitian, discussed healthy diet planning. She told people small changes over time make a huge difference. Dianne Brinker, mental health counselor, spoke to people about stress management.
Volunteers from St. Croix Rescue Squad and recruits helped out by checking blood pressure.
Volunteers, Jessica Nieves, a nursing student at the University of the Virgin Islands, and Karen Cooper, a UVI nursing professor, tested glucose and cholesterol.
Sabrina and Angelica Serrano said their mother recommended they get the screenings done. "It is best to know now before it is too late down the line," Angelica said.
Private exit interviews were done by medical personnel with follow-up instructions and recommendations.
Two technicians in the mobile blood unit of the Gov. Juan F. Luis Hospital Blood Bank drew 20 units of blood. Last year they collected 12 pints or units of blood.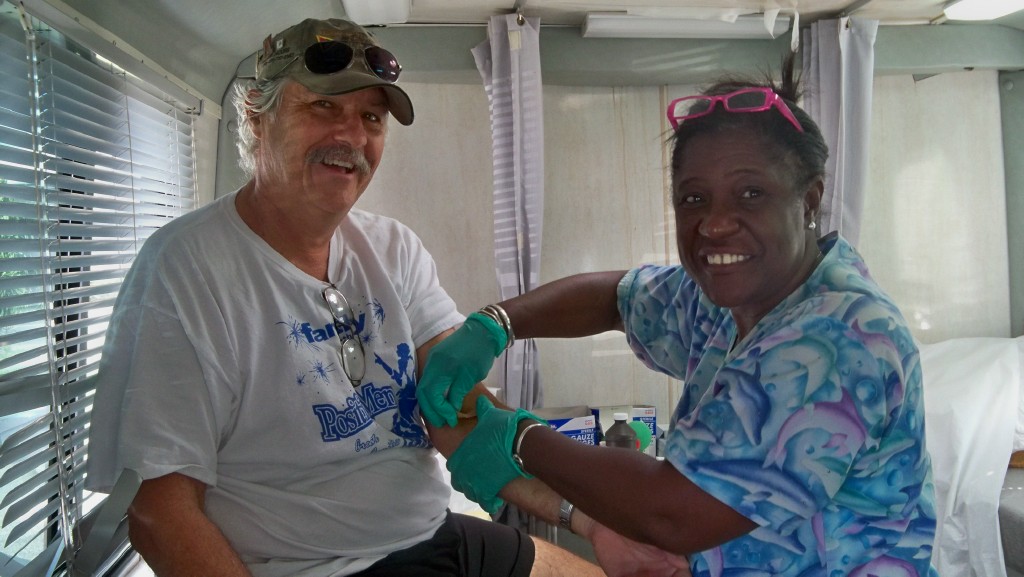 Tom Zimmerman, a Hovensa employee, said he gives blood as often as he can. He added Hovensa used to have two blood drives a year collecting around 200 units. "We will never match what has been done before," Zimmerman said. "It would be nice if someone would sponsor more blood drives."
Gail Bourdon, president of St. Croix Rotary and an organizer, said the fair is an opportunity for people under insured or without insurance to get the basic screenings. She said 100 people took advantage of the screenings and sampling of services.