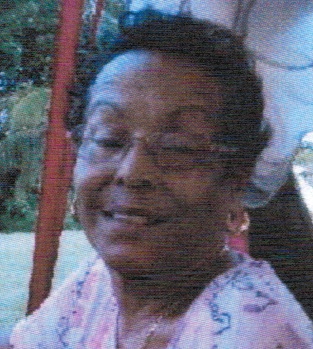 Zulma E. Aloyo of Estate Lowry Hill died on Jan. 31, at Gov. Juan F. Luis Hospital. She was 71 years old.
She is survived by her spouse, Roberto Aloyo; daughter, Zulma Elsie Lizbeth Aloyo; sons: Roberto Juan and Leonardo Roberto Aloyo; grandchildren: Zulma Zharick Romero, Tay'maya Gustave, Tali'anna and Tayleem Aloyo;
sisters: Laura and Thelma Rosario, Ana Luz Lemar and Aida Estelle Rodriguez;
brother, Leonardo Rosario; sisters-in-law:
Rosa Rosario, Hilda (Dalin) Aloyo, Luz Nash and Hilda T. Aloyo;
brothers-in-law: Pedro Luis Rodriguez, John Lemar, Denis Nash and Luis E. Aloyo (deceased);
nieces: Aida Enid Rodriguez, Linda Pugsley, Laura Lemar, Lucy Blewett, Dalia B. Austin, Stephanie Nash, Donna Mack and Brenda Aloyo; nephews: Pedro Leonardo and Luis Rodriguez, Roberto Blewett, Carlos Aloyo and Denis Nash Jr.;
great nieces: Melanie Suarez, Bianca Acevedo, Christine and Caitlyn Blewett, J'Ness O'Garro, Jasmin and Jessica Aloyo, Olivia and Alena Nash; and great nephews: Richard, Nicholas and Vincent Pugsley, Bryan, Brandon and Brent White, Jonathan and Bryant Rodriguez, Jean and Darien Rodriguez, Joshua Hodges, Joseph Lee, Jonathan Christian, Robert, Nathaniel and Ryan Aloyo.
She is also survived by great-great nieces: Celia Ann Pugsley, Nevaeh Aloyo; great-great nephews: Ayngel Ayala, Manuel Aloyo and Pablo Villafane; aunt, Mary Vazquez; uncle, Cesar Daly; cousins: Carlos Alvarez, Gregoria Ortiz, Sylvia Iris and Jaime Rodriguez; adopted children: Craig and Joshua George, Steven Gomez, Clarissa Burgos and Vania Maysonet; very special family and friends: Ericka Blewett, Peter Austin, Lillian Aloyo, Jenny Nash, Steven Mack, Ana Belardo Camacho, Gloria, Carmen (Dely), Nydia and Antonio Fuertes, Myrna Belardo, Claude Elcock, Jean-Pierre Thomas, Rev. Rafael and Susana Quinones, Juan and Eneida Ayala, Asociacion de Damas Methodistas, Blanca Torres and Maria de los Angeles, Providencia Torres, Annette Davis, Ana, John, Carlos and Elizabeth Farchette, Krystal Quinones, Ms. Hodge, Kimlyn Etienne, Kai Jackson, the Pearl B. Larsen Elementary School family; as well as other family and friends too numerous to mention.
There will be a viewing held at 10 a.m. followed by a funeral service at 11 a.m. on Thursday, Feb. 9, at Iglesia Methodista Hispana Church, Estate Royal Manor. Interment will follow at Christiansted Cemetery.
All arrangements are by James Memorial Funeral Home Inc.
In lieu of flowers, please make donations to the Iglesia Methodista
Hispana Church. The family requests that those in attendance wear festive colors.