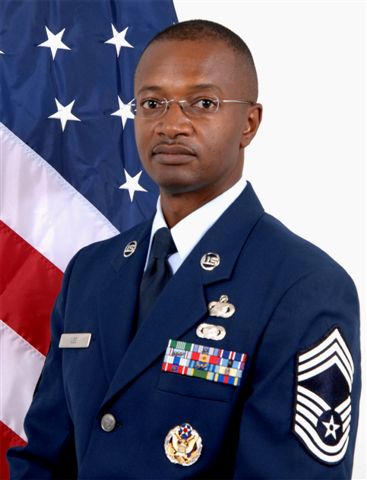 The official appointment and pinning ceremony for State Command Chief Master Sergeant Neville Lee will be at 9 a.m. on Sunday, Feb. 5, at the Virgin Islands Air National Guard facility, adjacent to the Roebuck Industrial Park on St. Croix.
In December 2011, Maj. Gen. Renaldo Rivera, adjutant general for the Virgin Islands, selected Lee to assume the duties of state command chief master sergeant. He takes authority after State Command Chief Master Sgt. Willette Lewis, who retired September 2011.
As the third VING non-commissioned officer to hold the post, Lee will advise the adjutant general on Air Force enlisted matters. His input encompasses issues affecting the command's mission and operations, its readiness, training, utilization, morale, technical and professional development, and the quality of life of enlisted members in the VING's Air National Guard component.
Lee has 27 years of military service. He joined the V.I. Air National Guard (VIANG) in February 1993 and has worked full-time for the past 18 years. In addition to his current position, Lee is also the counterdrug coordinator, where he oversees operations for the Counterdrug Task Force, and acts as a liaison to the National Guard Bureau Counter Drug Division.