The joyful sounds of soca music boomed across Emancipation Garden Wednesday morning, where the V.I. Carnival Committee hosted a press conference that was far more party than formal affair.
The 60th Annual Carnival will not start until March 31, but hundreds of residents and curious tourists enjoyed a preview show from baton-twirling majorettes, masqueraded male performers and cultural dancers who sported gold go-go boots, feathered headdresses and gleaming smiles.
Karen Blyden coined this year's theme, "A Celebration for the World to See, St. Thomas Carnival's 60th Anniversary," and in keeping with its message, event organizers encouraged the out-of-town onlookers to return.
"We are just giving you a little taste of what happens at Carnival time," V.I. Tourism Department Commissioner Beverly Nicholson-Doty told visitors, many of whom had arrived on one of the day's seven cruise ships.
Nicholson-Doty said she and her staff are working to make sure this year's Carnival is promoted, covered and attended by journalists from national and international organizations. In 2011, Tourism provided $600,095 toward Carnival, which cost $900,340 to produce, according to Carnival Committee records.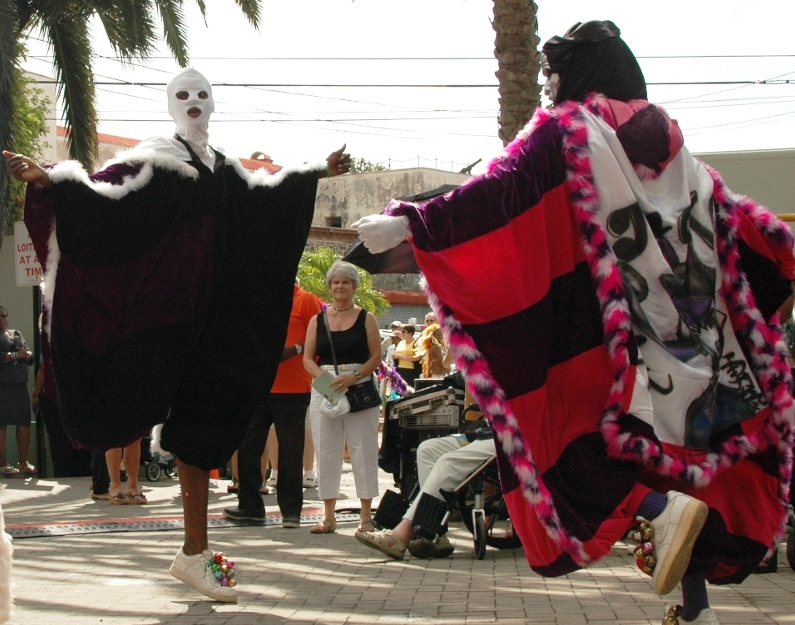 This year, Carnival Village will honor Zeathea "Patsy" Milliner, and the Cultural Fair will honor Essalita Fleming. Longtime music educator Georgia Francis will serve as the Children's Parade marshal. Quadrille teacher and performer Carlos Woods will be the marshal of the Adults' Parade.
The Rev. Mikie Roberts of Memorial Moravian Church offered Wednesday's invocation, in which he asked for a peaceful event.
"We pray for an incident-free Carnival, and that the work of police and other security forces will be made easy," Roberts said.
V.I. Police Department St. Thomas Deputy Chief Dwayne DeGraff asked Virgin Islanders to treat one another with respect.
"We are asking for unity in the community," he said.
Athneil "Bobby" Thomas, master of ceremonies and Carnival Committee public relations officer, assured cruise ship passengers they would experience many more delights if they return for Carnival, which culminates the last week of April.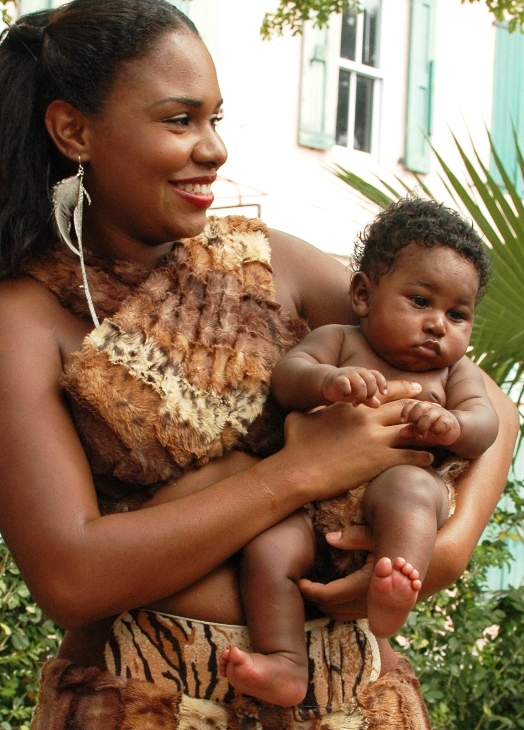 "You have officially been hugged and kissed, Caribbean style," Thomas said as the troupe of lovely Caribbean Ritual Dancers sashayed off-stage.
CARNIVAL 2012: "A Celebration for the World to See,
St. Thomas Carnival's 60th Anniversary"
Saturday, March 31
8 p.m. – Night of Comedy at Sugar Bay Beach Resort
Sunday, April 1
5 p.m. – Prince and Princess Selection Show at Lionel Roberts Stadium
Saturday, April 7
8 p.m. – Queen Selection Show at Lionel Roberts Stadium
Sunday, April 8
3 p.m. – Coronation at Emancipation Garden
Friday, April 13
8 p.m. – Brass-O-Rama at Lionel Roberts Stadium
Saturday, April 14
8 p.m. – Calypso Revue at Lionel Roberts Stadium
Sunday, April 15
5 p.m. – Toddlers' Derby/Best Dressed Doll at Lionel Roberts Stadium
7 p.m. – Traditional Games at Lionel Roberts Stadium
Monday, April 16
6 p.m. – Carnival at Schneider Regional Medical Center, First Floor Hospital Lobby
Tuesday, April 17
8 p.m. – Junior Calypso Competition at Lionel Roberts Stadium
Wednesday, April 18
8 p.m. – Cultural Night/King and Queen of the Bands at Lionel Roberts Stadium
Thursday, April 19
8 p.m. – V.I. Calypso Competition at Lionel Roberts Stadium
Friday, April 20
6 p.m. – Opening of Carnival Village at Fort Christian Parking Lot
Sunday, April 22
10 a.m. – Water Sports Activities at Charlotte Amalie Harbor
5 p.m. – Steel Band Jamboree at Lionel Roberts Stadium
Monday, April 23
7 p.m. – Village Entertainment at Fort Christian Parking Lot
Tuesday, April 24
6 p.m. – Pre-Teen Tramp from Rothschild Francis Square (Market Square) to Children's Village
7 p.m. – Village Entertainment at Fort Christian Parking Lot
8 p.m. – Senior Citizens' Quelbe Tramp from Rothschild Francis Square (Market Square) to Carnival Village
Wednesday, April 25
8 a.m. – Cultural Fair at Emancipation Garden
7 p.m. – Village Entertainment at Fort Christian Parking Lot
Thursday, April 26
12:30 a.m. – Roas-A-Time (J'Ouvert) Warm-up at Fort Christian Parking Lot
4 a.m. – Roas-A-Time on Veterans Drive
7 p.m. – Village Entertainment at Fort Christian Parking Lot
Friday, April 27
10 a.m. – Children's Parade from Rothschild Francis Square (Market Square) to Lionel Roberts Stadium
7 p.m. – Village Entertainment at Fort Christian Parking Lot
Saturday, April 28
10 a.m. – Adults' Parade from Western Cemetery to Lionel Roberts Stadium
7 p.m. – Village Entertainment at Fort Christian Parking Lot
9 p.m. – Fireworks by Grucci at Charlotte Amalie Harbor
10 p.m. to 3 a.m. – Calypso Spectakula/Last Lap at Fort Christian Parking Lot